DC's Capitol Police Leaving Their Loaded Guns All Over Town, Oops
News
May 01, 2015 11:15 AM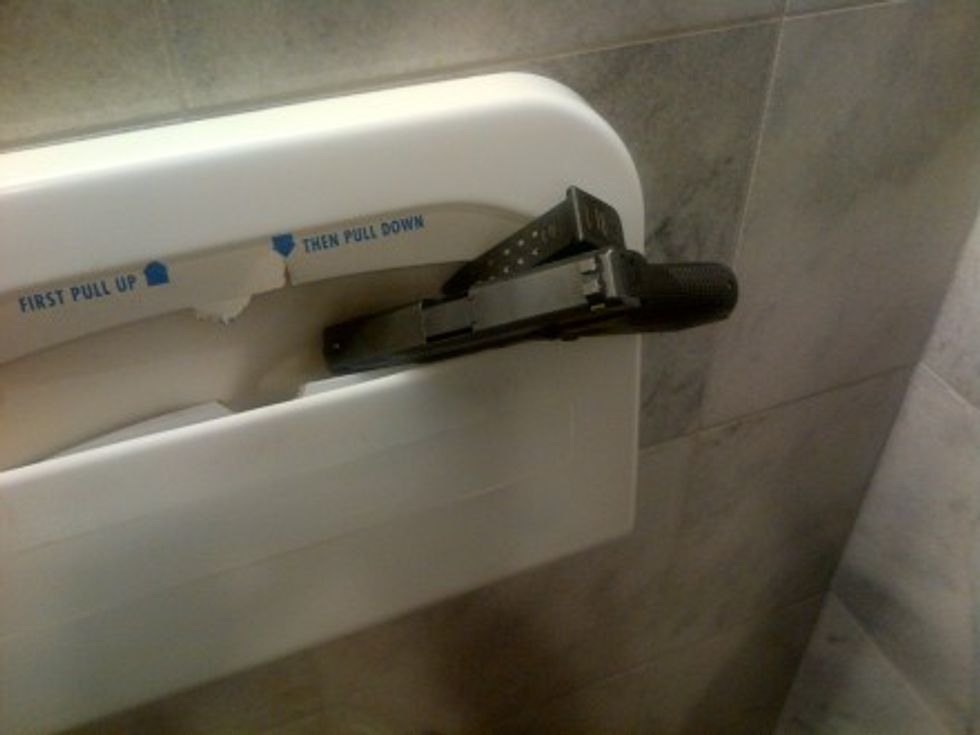 Hey, U.S. Americans, bring the whole family to your nation's capital, where you can look at memorials to dead white guys, check out Julia Child's kitchen at the Smithsonian, and maybe find a gun in the bathroom. Because that's a thing now, thanks to the Capitol Police:
---
A 7- or 8-year-old child visiting the Capitol with his parents found the next loaded Glock lost by a dignitary protection officer, according to the source. A member of the security detail for John A. Boehner, R-Ohio, allegedly left the firearm in the bathroom of the Speaker's Suite on March 24.
Man, don't you just hate it when you're so lost in your game of Angry Birds while sitting on the can that you forget to take your gun with you after you wipe your ass? And then you're like, "Ugh, where the heck did I leave my gun?" and you check your head to see if it's there, like when you lose your sunglasses, except if a kid finds your lost sunglasses, there's almost no chance he might accidentally shoot them at anyone.
This incident is not the first, or the last, of a Capitol police officer accidentally leaving a gun laying around for anyone, like maybe a kid, to find. In January, a gun was discovered in the bathroom at the Capitol Visitor Center. That gun belonged to a member of Senate Majority Leader Mitch McConnell's security detail. And just last month, a "weapon was left in plain sight" at the Capitol Police headquarters, to be discovered by the cleaning crew.
At least we can feel confident that these three incidents of accidentally leaving unlocked and loaded guns scattered throughout popular visitor destinations in DC, in the span of four months, are quite rare. Or not! Who knows?
How often do officers leave their guns unattended around the Capitol complex? The answer is unknown because Capitol Police are not required to disclose such incidents. The Jan. 29 incident went out over the radio system, but the other two have been kept quiet, based on conversations with nine Capitol Police employees from various divisions, who spoke on the condition of anonymity to discuss internal issues. None seemed surprised, and two offered other examples of officers who were investigated for leaving their guns unsecured or unattended.
Neither Boehner nor McConnell have offered any comments on their security detail accidentally forgetting to take their guns with them after they flush, but that's hardly surprising. What are they going to do -- use this as an example of how even trained experts can be irresponsible with guns, and that's why we need stricter laws to enforce responsible gun ownership?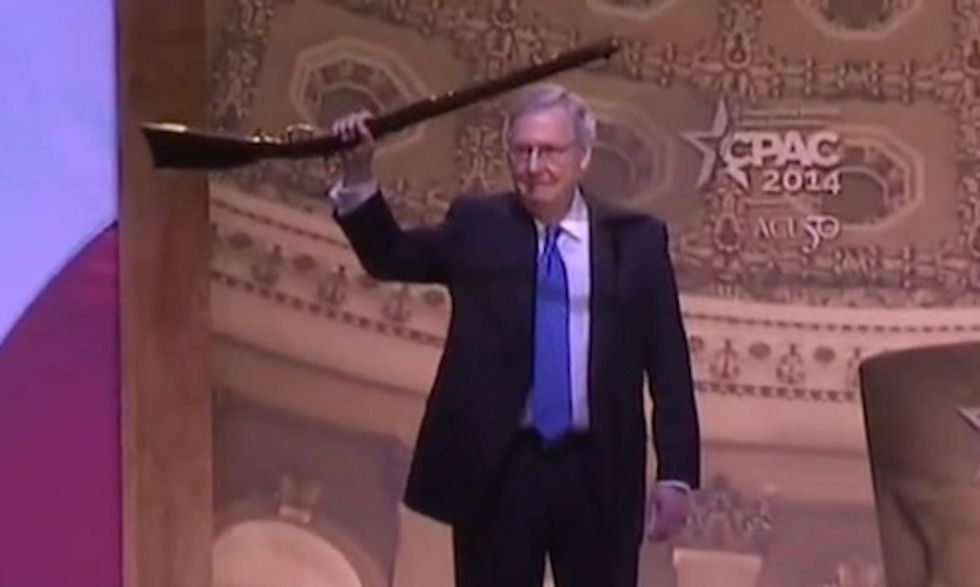 Hahahahahahaha, yeah right.