Derp Roundup: Thanks For Keeping America Free, Ted Nugent!
News
July 05, 2014 01:02 PM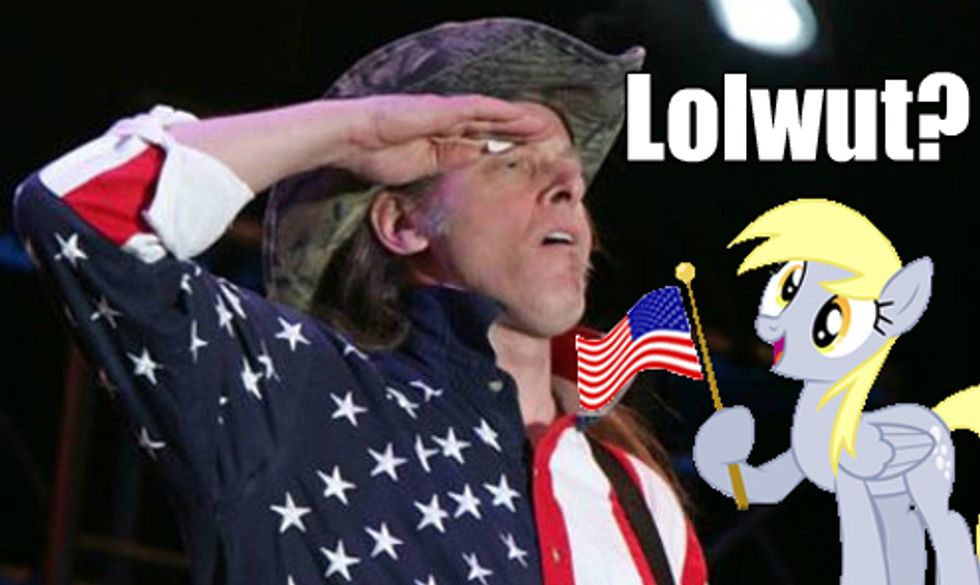 It's a special 5th of July Derp Roundup, bringing you all the Red White and Blue idiocy we could scrape off our browser tabs. Please consume responsibly, and we hope that your pets are finally recovering from the barrage.
---