Derp Roundup: Your Weekend Mixtape Of Rightwing Noise
News
September 21, 2013 01:46 PM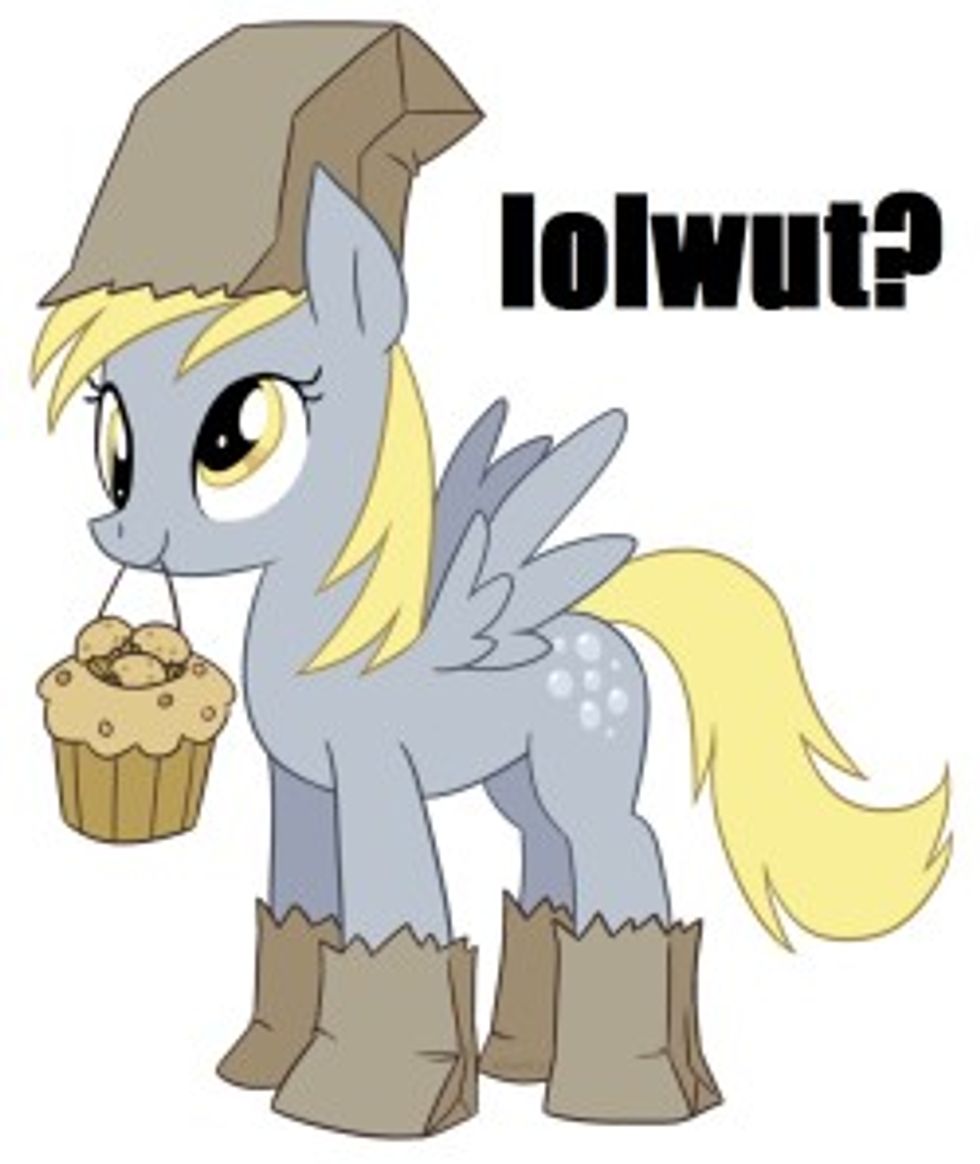 Here we are with another collection of stories that are too stoopid to ignore altogether but that we just couldn't bring ourselves to waste a full-length post on. Think of it as the Arby-Q of Wonkette posts. Let's start with the latest from longtimeWonket pal Larry Klayman, who was at it again last week with yet another call for a military coup against Barack HUSSEIN Obama, saying it's time to
---
"Occupy Washington" to cleanse the nation of the half-Muslim, anti-white, socialist fraud in the White House before the nation goes under for the final count.
You, know, the usual: Benghazi, Fast-n-Furious, the "betrayal" of Seal Team 6, and so on. Klayman has given up on the courts (they won't see the light and declare the birf certificate a fraud) and Congress (they'll never impeach), but happily, he's set up his own "citizens' grand juries" (you know they're serious, 'cause they have a website) that are on the verge of finding Obama and other traitors guilty of Big Crimes. Once those convictions come down, Klayman doubts that Obama will "surrender himself to the people's system of justice for incarceration," so he's calling on "all American patriots, once we obtain this conviction, which we will shortly, to converge on Washington":
Millions should stand in front of the White House and other national treasures and demand that Barack Hussein Obama leave. If the Egyptians can do this with regard to another radical Muslim, former president Mohamed Morsi of the Muslim Brotherhood, then can't we Americans do it with Obama?

And, when we do converge on and "Occupy Washington" in the millions on a date to be announced for the week before Thanksgiving, the people may think about chanting: "Mr. President (to use the term loosely), put the Quran down, get up off your knees and come out with your hands up!"
We really have to remember to check back in November when THAT happens.
And finally, because we love you, a fun link that has nothing to do with wingnuts at all: the Thomas Friedman Op/Ed Generator, inspired by a McSweeney's piece by Michael Ward. All the clichés of a Thomas Friedman column, without any need to read a real Thomas Friedman column.
[RenewAmerica via RightWingWatch / HuffPo / Deseret News / RawStory / Grassroots Journal / Asheboro Courier-Tribune / RawStory / Friedman Op/Ed Generator]