Derp Roundup: Your Weekly Stocking Stuffer Of Stoopid
News
December 21, 2013 04:56 PM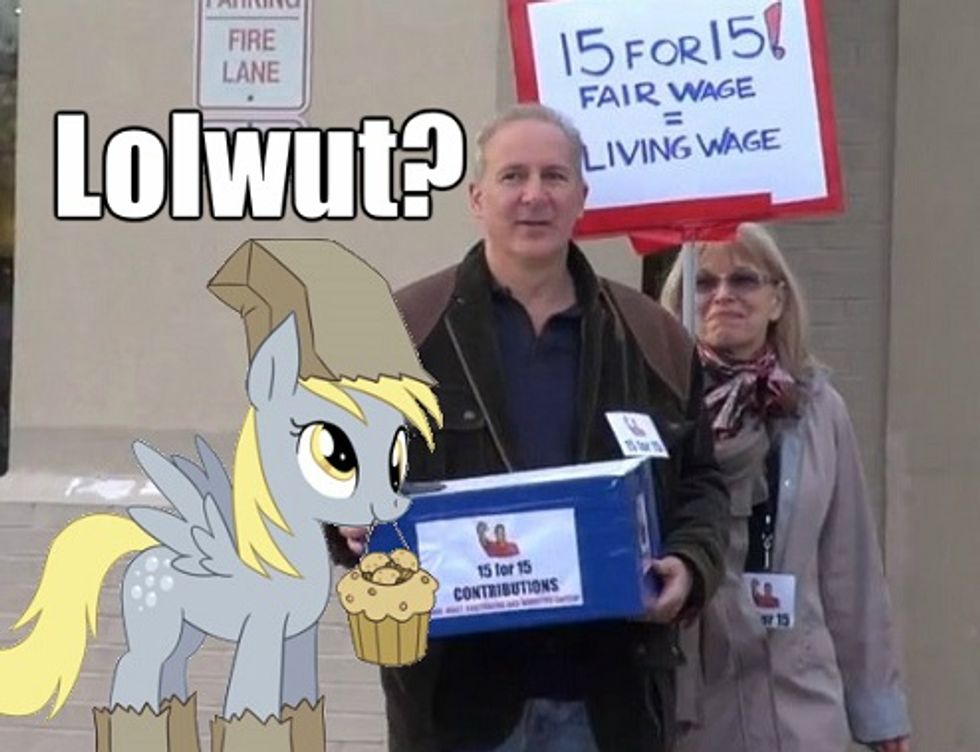 Happy Solstice, you ugly vile little snark mob! Welcome to yet another Derp Roundup, the weekly feature where we steam-clean our browser tabs, clearing out a bunch of stories that weren't worth a full post on their own, but too stoopid to ignore altogether. Then we serve up the resulting sludge up for you to choke down as best you can (Protip: Add liquor).
---
Man, that's one heaping helping of Derp. In fact, there was so much Derp this week that we may have to bring you a second helping of Derp before next Saturday! Not only that, but we'll be bringing you an All War-On-Christmas edition of Derp Roundup on Sacred Baby Festival Day.
[YouTube / HuffPo / The Blaze / The Wire / HuffPo / Fox News / Gawker / Aid For Africa / USA Today]
Follow Doktor Zoom on Twitter. He promises to never tweet anything embarrassing from Business Class on an intercontinental flight.