Did The Washington Post Bury Their Big Journalism Rapist Hug To Help Barack Obama?
News
November 12, 2012 12:40 PM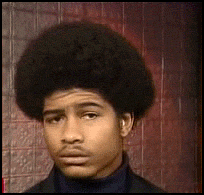 The Washington Post did a very well-reported, if disturbing,piece on East Coast Rapist Aaron Thomas, detailing his trail of horrific crimes and his new admission that he committed them.
---
However, this is Wonkette, so you know someone said something stupid about it. What's that sound? Is it a bird? Is it a plane?
Oh, no, it's Ann Althouse! Shit.
Isn't it interesting that The Washington Post drops its long, sympathetic article about a rapist after the election is over? Rape (strangely) became a huge issue in the past campaign season, and it dramatically hurt the Republican Party to have 2 senatorial candidates that said something stupid related to rape (both inept efforts at pro-life sentiment).
It's not entirely clear how a five-page article detailing how a rapist admitted to his crimes, lied about being insane and, oh, RAPED A LOT OF PEOPLE is "sympathetic" because it points out that he played cruel pranks as a child and nearly killed the family pet. Oh, wait, it also points out that his life was kind of fucked up, then he starting raping people. (The East Coast Rapist is also set to be sentenced this week, which is why the piece was published when it was newsworthy, rather than as some bizarre effort to counterbalance people who excuse rape.)
Sympathy, Wonketeers. This is how you do it.
So, yes, when you take Ann Althouse's point into account,  you can easily see how she's a fucking idiot. Lord knows that this long-form journalism would have completely shaken the 2012 campaign by negating what Todd Akin and Richard Mourdock said, and instead made it entirely about this several thousand-word piece detailing the horrible life of a man who admits he did unfathomably brutal things to innocent women.
And Romney would be President. The end.
BONUS EXTRA ALTHOUSE COMMENTER:
Apt though. The media just raped us and now helps us understand the thinking of the minds that do such things. I already know. Democrat. Socialist. Wanted something somebody else has. Envy. So took it. And then rejoiced. Slave-descendent mentality. What's more to know? Look at yourself and you'll know the mind of a rapist.
The 93% of black Americans who voted for Democrats are coming to rape  you. That's a lot of Washington Post articles, guys. A lot.
[Althouse]