Dipwad Who Sued Apple For Letting Him See Porn Wants To Make Honest Woman Of His Slutty Computer
Culture
September 07, 2017 01:30 PM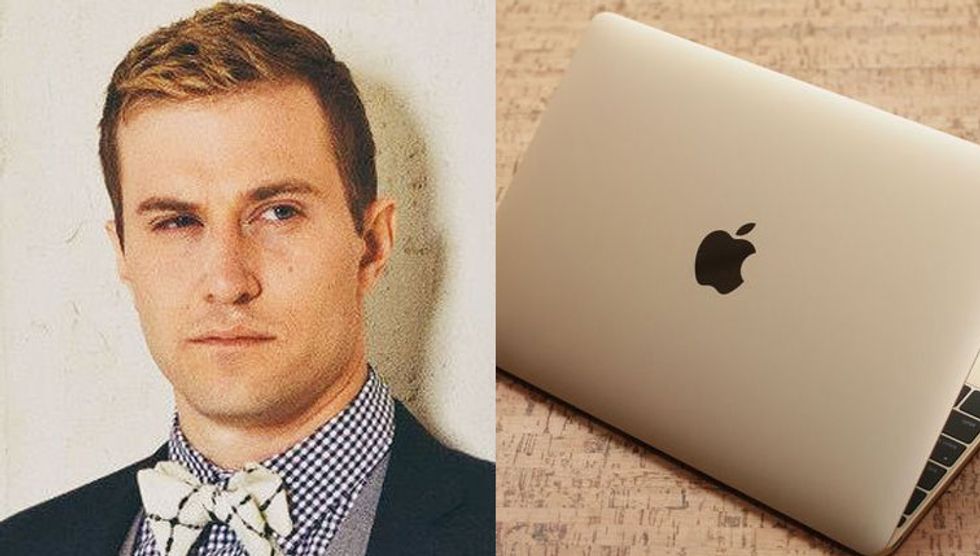 Prior to same-sex marriage becoming law of the land, anti-gay idiots spent a lot of time trying to warn us that if that were to happen, there would be a slippery slope and people would soon be trying to marry their dogs and their donkeys and children and, of course, all of the inanimate objects.
---
That, as you may be aware, did not happen. No one came out of the woodwork saying, "Well, if you're going to let the gays get married, then I should get to marry Mr. Ed!" Sure, that one lady says she is married to the Eiffel Tower, but it is not official or anything.
This is largely due to the fact that in order for a marriage to occur, two parties must consent.
Nevertheless, if it's not going to happen naturally, some homophobes are willing to force it to happen themselves.
ENTER CHRIS SEVIER!
Back in the year of our lord 2013, Sevier -- an attorney and maker of electronic music -- filed a lawsuit against Apple for selling him a computer upon which he could access pornography, leading to the dissolution of his marriage to a human person. You see, upon attempting to visit Facebook.com, Sevier accidentally typed in FUCKbook.com, which led him to a bunch of websites that "appealed to his biological sensibilities as a male and lead to an unwanted addiction with adverse consequences."
UNFAIR COMPETITION AND INTERFERENCE OF THE MARITAL CONTRACT: The Plaintiff became totally out of synch in his romantic relationship with his wife, which was a consequence of his use of his Apple product. The Plaintiff began desiring, younger more beautiful girls featured in porn videos than his wife, who was no longer 21. His failed marriage caused the Plaintiff to experience emotional distress to the point of hospitalization. The Plaintiff could no longer tell the difference between internet pornography and tangible intercourse due to the content he accessed through the Apple products, which failed to provide him with warnings of the dangers of online pornography whatsoever.
In the years since, however, Sevier has attempted to marry this same porn-filled computer in some sort of protest against same-sex marriage.
Sevier has filed a lawsuit against the state of Alabama for refusing to grant him a marriage license for his marriage to his computer. He previously sued the state of Florida for the same reason, back in 2014. And he sued Texas for the same reason last year.
He will sue all the states, apparently, until they either allow him to marry his computer or end same-sex marriage.
In his complaint, filed jointly with three people who wish to all marry each other in a polygamous marriage, Sevier claims that by allowing those who identify as gay to marry people of the same sex, the state is discriminating against polygamous people and "machinists." Which by the way is not even the correct word for people who want to fuck machines. That word is mechasexual, thank you very much, and I have seen many documentaries on the subject.
"In Alabama, the probate Judges are issuing marriage licenses to self-identified homosexuals based on their sexual orientation or self-asserted sex-based identity narrative. The governor and state officials are providing full marriage benefits and privileges to legally self-identified homosexuals but not to self-identified polygamists and machinists for procedural and moral reason."
Oh man, looks like he's really gotten us all there! What a slippery slope! Guess we'll all just have to pack it in and end not only same-sex marriage, but all marriage in general. Because what are straight people if not self-identified heterosexuals?
If you were just now thinking "I bet this couldn't get weirder!" I regret to inform you that you were wrong. Very, very wrong. Sevier has also been in trouble with the law before. In 2013, he was arrested for stalking country music singer John Rich after sending him several pictures of himself naked and bloody and draped in the American flag. As one does.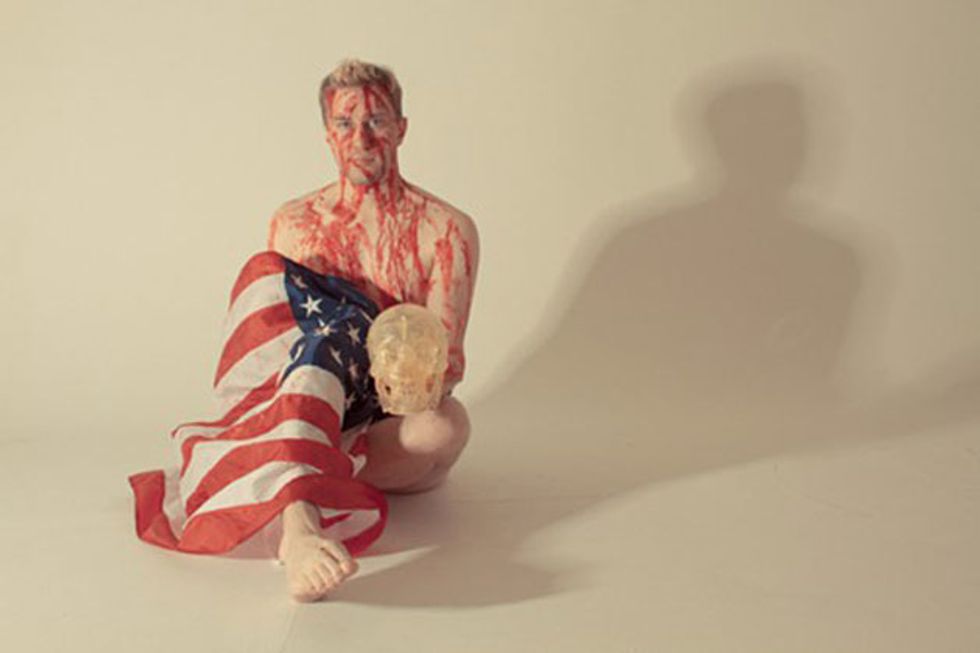 So that is the story of Chris Sevier, the man who thinks he can put an end to gay marriage by trying to marry his computer. I honestly hope someone gets him some help, because he does not seem right.
[New Civil Rights Movement | Above The Law]
Personally, I plan to marry the delicious box of concord grapes I am currently eating. To help contribute to our impending nuptials (and help Wonkette!) please click click click below to donate!
Robyn Pennacchia
Robyn Pennacchia is a brilliant, fabulously talented and visually stunning angel of a human being, who shrugged off what she is pretty sure would have been a Tony Award-winning career in musical theater in order to write about stuff on the internet. Follow her on Twitter at @RobynElyse