Dr. Fauci Would Appreciate Trump Leaving His Name Out Of Campaign Ads
popular
October 12, 2020 09:59 AM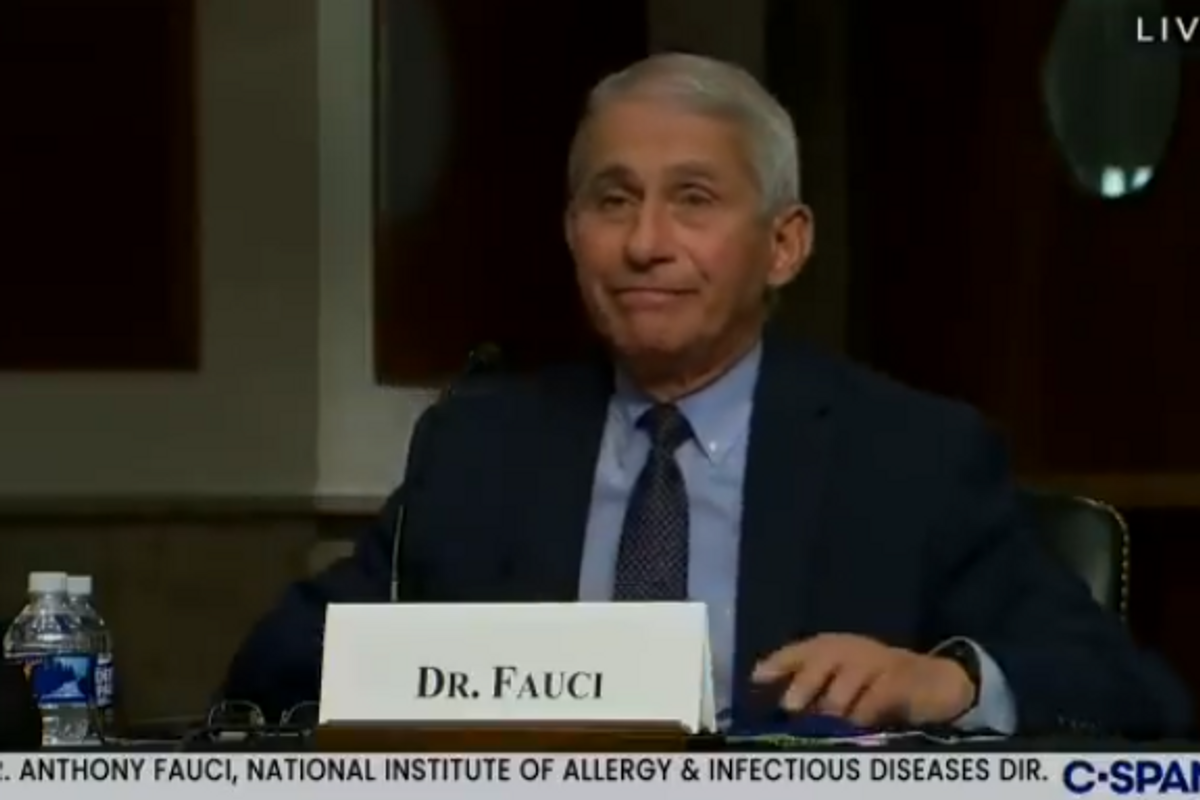 Welp! Donald Trump has figured out a clever way around having to actually ask anyone respectable for an endorsement: simply taking things respectable people say, which are not about him, then edit them into an ad that makes it seem like they think he is great and they are endorsing him!
This, apparently, is what he did with Dr. Anthony Fauci, in a new ad that touts his coronavirus response as NOT a giant garbage fire, and suggests his getting COVID-19 by being extremely irresponsible is something that ought to go in his plus column. Dr. Fauci, who is not at all happy about this, spoke to CNN on Sunday and was very clear that when he said "I can't imagine that under any circumstances that anybody could be doing more" — the statement featured in the ad — he was definitely not talking about Trump.
---
"In my nearly five decades of public service, I have never publicly endorsed any political candidate. The comments attributed to me without my permission in the GOP campaign ad were taken out of context from a broad statement I made months ago about the efforts of federal public health officials," Fauci said in a statement provided exclusively to CNN when asked if he agreed to be featured in the ad.
Rather than being contrite, apologizing to Dr. Fauci and taking down the ad, Trump spokesman Tim Murtaugh insisted they absolutely did not take his words out of context.
"These are Dr. Fauci's own words. The video is from a nationally broadcast television interview in which Dr. Fauci was praising the work of the Trump administration. The words spoken are accurate, and directly from Dr. Fauci's mouth."
Taken in context, it's pretty clear he was not, in fact, praising Donald Trump.
Via CNN:
"We've never had a threat like this. The coordinated response has been...There are a number of adjectives to describe it -- impressive, I think is one of them. We're talking about all hands on deck. I, as one of many people on a team, I'm not the only person," Fauci said at the time. "Since the beginning, that we even recognized what this was, I have been devoting almost full time on this. I'm down at the White House virtually every day with the task force. It's every single day. So, I can't imagine that under any circumstances that anybody could be doing more."
If anything, it seems he's praising himself, or giving the whole group credit.
What can we expect next from the Trump administration? Will they be scouring late night infomercials for people saying things about Cindy Crawford's skincare line that could feasibly be applied to Donald Trump? Will spokesmodels be thanking him for giving them healthier, shinier hair?
The possibilities are endless when you just lie.
[CNN]
Robyn Pennacchia
Robyn Pennacchia is a brilliant, fabulously talented and visually stunning angel of a human being, who shrugged off what she is pretty sure would have been a Tony Award-winning career in musical theater in order to write about stuff on the internet. Follow her on Twitter at @RobynElyse