Dry Your Tears, It's Polling Funtimes!
popular
June 20, 2018 02:51 PM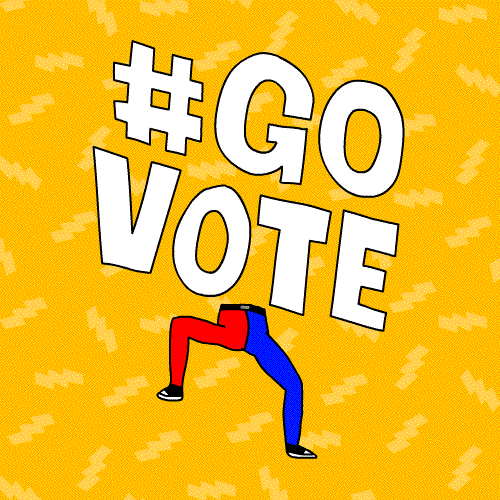 Is there really a Blue Wave coming? Dunno! But hey, check out these polls!
(Yes, we know we got burned in 2016. And yes, we know polls this far out are no guarantee. What, you want another depressing story about baby jails? DIDN'T THINK SO. So come read these nice polls right now!)
---
First up, Ohio!
Ohioans have lately discovered that Donald Trump is a lying sack of crap, and his approval rating has slumped 18% since January 2017, putting him underwater by 4% according to Morning Consult and Quinnipiac.
Quinnipiac also reports a statistical tie of 42-40 for the gubernatorial race between Democrat Richard Cordray and Republican AG Mike DeWine. All things being equal, we'd rather be the 42 than the 40!
GOP Rep. Jim Renacci dropped out of the governor's race to run against incumbent Senator Sherrod Brown. Despite Trump's super-valuable endorsement, Quinnipiac and Suffolk polls both show Brown walloping Renacci 51-34. SAD.
.@JimRenacci has worked so hard on Tax Reductions, Illegal Immigration, the Border and Crime. I need Jim very badly… https://t.co/PqB2vspieq

— Donald J. Trump (@Donald J. Trump) 1524596817.0
Next let's head south, where Democrats are trying to pry the jaws of the Face Eating Jackals Party off the state of
Florida!
Older polls showed the Senate race a dead heat between Democratic incumbent Bill Nelson and current GOP Governor Rick "Gorgon Head" Scott. Yesterday Gravis showed Nelson 10 points ahead. Could be an outlier, or it could be a result of voters souring on the GOP's exciting plan to let rich people quit paying taxes. Gravis reports a 10 percent spike in disapproval of the GOP tax scam. (Yes, we know Nate Silver thinks Gravis is mediocre.)
Have we lived a good enough life for Russia-lovin' Trump stooge Ron DeSantis to give up his House seat only to lose the gubernatorial primary to the Florida Agricultural commissioner Adam Putnam? Gravis says yes! We say AMEN!
Thence we turn our eyes heavenward and ask how many goats we should sacrifice if Gravis is right that both of the top two Democrats in the race, Gwen Graham and Phillip Levine, hold a 4% margin on DeSantis and Putnam. Many, many goats!
Never fear, though. Florida Man is here to tell us that he loves Trump even more today than he did in March -- 5 percent more, if you're asking. Well done, Florida Man!
And now for something completely different:
MONTANA!
Remember that raging shitsack Greg Gianforte who punched a Guardian reporter and STILL won the special election after Ryan Zinke started grifting in DC as Interior Secretary? Gravis (yeah, we know) has Gianforte down by 6 points against Democrat Kathleen Williams! Whaaaa? Did those poll respondents know Williams is a Vagina American?
Gravis has Democratic incumbent Senator John Tester up by 7 percent on State Auditor Matt Rosendale. Which is one percent for each of Tester's remaining seven fingers! And if you think that's corny, please note that the Billings Gazette describes Tester's "past election victory margins [as] tighter than his flattop haircut." We are reliably informed by our Editrix that Montana law requires all articles about Tester to refer to his hair and fingers. Yes, ma'am!
See, lookit this NiceTimes we brought you! Now get out there and VOTE your asses off!
Follow your FDF on Twitter!
Please click here to support us! Maybe if you're nice we'll make these poll roundups a regular thing.
Liz Dye
Liz Dye lives in Baltimore with her wonderful husband and a houseful of teenagers. When she isn't being mad about a thing on the internet, she's hiding in plain sight in the carpool line. She's the one wearing yoga pants glaring at her phone.