Early Primary States Just Cold Screaming At Each Other All Day Long
News
October 13, 2011 10:38 AM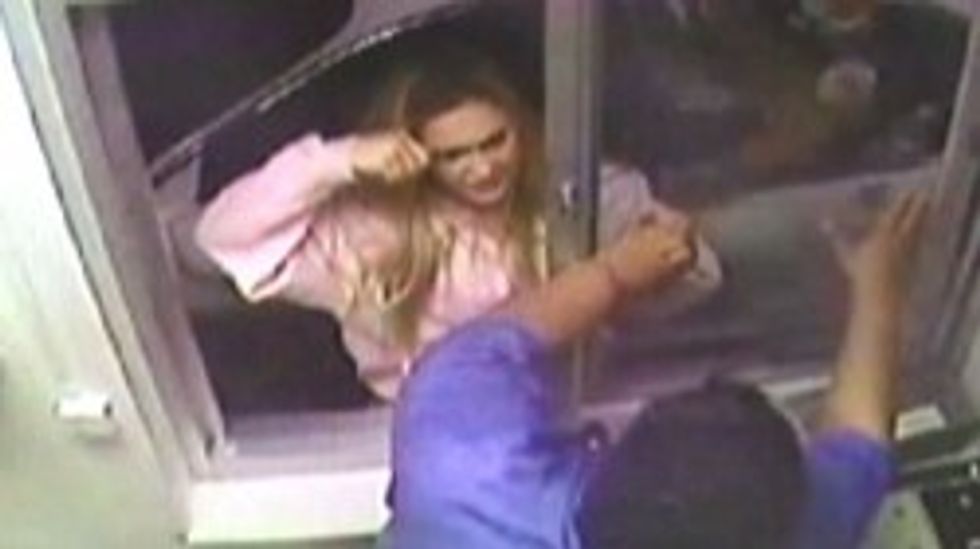 The latest from the Republican primary calendar war of attrition (started by who else, Florida) stars New Hampshire and Nevada in one of those screamy all-American knife fights that break out at the local McAnusChain after the cashier nervously announces they're running out of chicken nuggets, except here the nuggets are just the "number of days in January," and New Hampshire Secretary of State Bill Gardner promises to set fire to the building if Nevada won't let New Hampshire have the first turn licking the burnt nugget remainders off the wall of the fryolator.
---
Nevada announced last week that it would hold its caucuses January 14, to beat Florida's new date of January 31 (again, thank you, Florida). New Hampshire state law requires that their primary happen at least seven days before "any similar election," so Gardner's proposed date of January 10 would be too late and New Hampshire is threatening to hold its primary in December. Let the ALL CAPS YELLING FLY!
Here is Bill Gardner screaming in a public statement entitled "Why New Hampshire's primary tradition means Nevada is a syphilitic hobo":
IT'S REALLY UP TO NEVADA.  If Nevada does not accept a date of Tuesday, January 17th or later for its caucus, it leaves New Hampshire  no choice but to consider December of this year.  The dates of Tuesday, December 13th, and Tuesday, December 6th are realistic options, and we have logistics in place to make either date happen if needed.
What does Nevada think of this threat?
Gardner didn't make that point directly to Nevada GOP Chairwoman Amy Tarkanian, who learned of the statement from POLITICO.

She replied, via text message: "WHAT??!!!"
Haha, not everyone was caught by surprise. Here is Nevada just cold giving New Hampshire the middle finger signal to begin fighting, via the Las Vegas Sun:
Nevada GOP national committeeman and former Gov. Bob List says no way. "We tried to communicate with New Hampshire to coordinate our dates...he was the one who insisted we proceed to pick our date ahead of them," List said, calling Gardner's letter "a little weird."

"I don't envy his problem, but it's certainly not our problem," List continued.
So it all boils down to, "I hope your knife is sharp, New Hampshire, that fryolator grease is mine." [POLITICO/Las Vegas Sun]