Egypt Bringing New Meaning To Term 'Cold Fish' (UPDATED!)
News
April 26, 2012 05:45 PM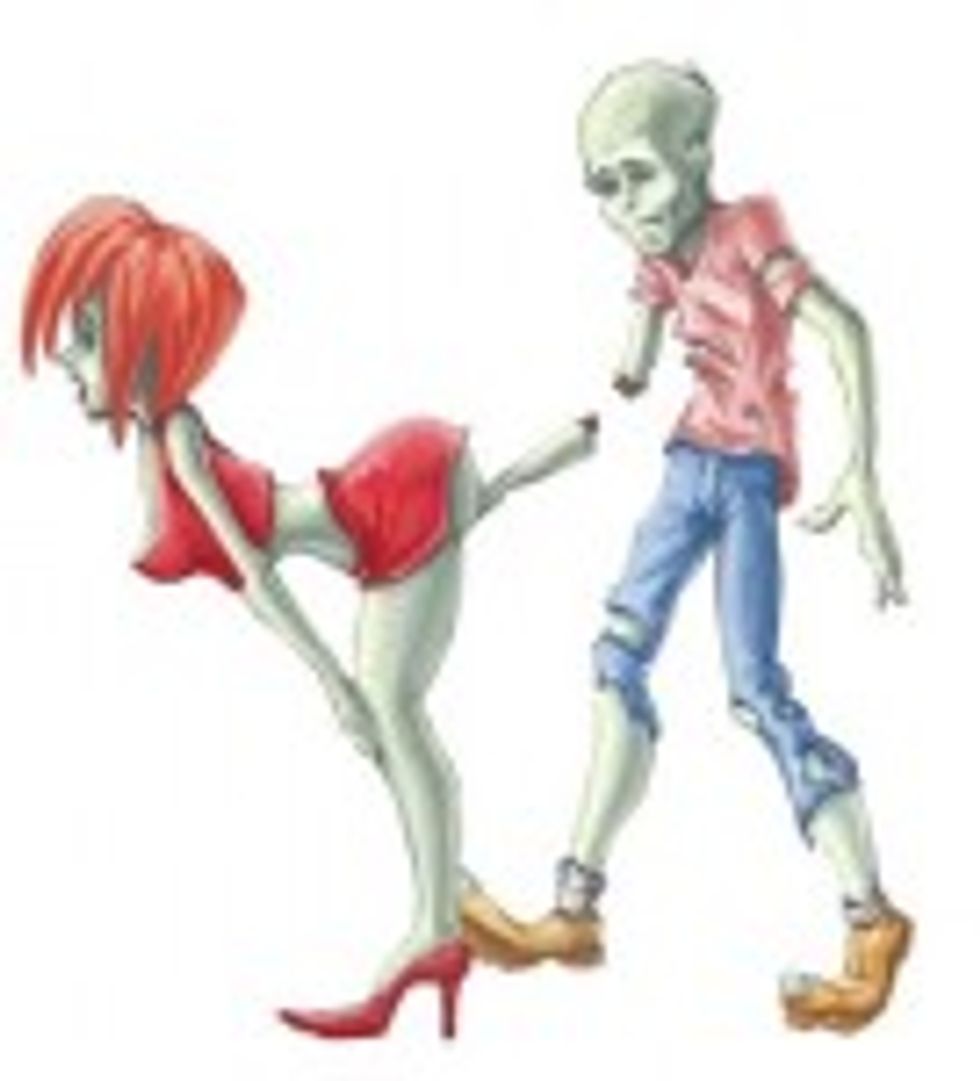 The mysterious land of Egypt has always been known for three things: Pyramids, the Sphinx and sex with dead people. Now husbands who have been married for years with the same wife may be able to enjoy a continuingfruitful sex life post mortem (but, sadly, the 'screw by' date expires six hours after death). The law -- which may in fact just be a smear campaign -- could help bridge the gap between Egyptian laws and men's rights: Egyptian men have been oppressed long enough by having to marry adults and watching women get educated so they can work. Enough is enough.
---
This proposed law allowing men to bid a fond farewell to the corpses of their wives, with their penises, is one of a set brought to you by your friends over at the Islamist-dominated parliament nestled in beautiful downtown Cairo. And men are not the only ones who benefit. Ladies get to enjoy the freedom of marriage as young as 14 with no worry of ever having to better themselves. Who needs school and work when you have a guy at home salivating over the thought of fornicating with your dead body? Oh...and ladies, fair is fair: you also get to have sex with your dead husbands! Good luck!
Egypt's National Council for Women (hippie Egyptian Democrats) are already trying to ruin the party by speaking out against the potential new law. They think it is 'marginalising and undermining the status of women and would negatively affect the country's human development.' Naturally the liberal media jumped on the bandwagon and sent anchor Jaber al-Qarmouty to use fear tactics in order to stop the nuptial necro two-step.
"This is very serious. Could the panel that will draft the Egyptian constitution possibly discuss such issues? Did Abdul Samea see by his own eyes the text of the message sent by Talawi to Katatni? This is unbelievable. It is a catastrophe to give the husband such a right! Has the Islamic trend reached that far? Is there really a draft law in this regard? Are there people thinking in this manner?"
Obviously Jaber al-Qarmouty is gay, and should be ignored, if he doesn't understand the lure of dead pussy. He most likely has never been married and doesn't grok the close parallel between dead sex and sex with the dead.
Dead spouses were asked about the new law, but all of them remained tight-lipped.
UPDATE: The whole thing may be a giant smear campaign against the Islamists! And even if it is in fact a proposal, it is most definitely not likely to ever actually become law. We will have to look to Oklahoma to make these dreams come true. [Daily Mail]