Elizabeth Warren, Dumb Duggars And A Bunch Of Republican Jerkoffs. Your Weekly Top Ten.
News
August 09, 2015 04:21 PM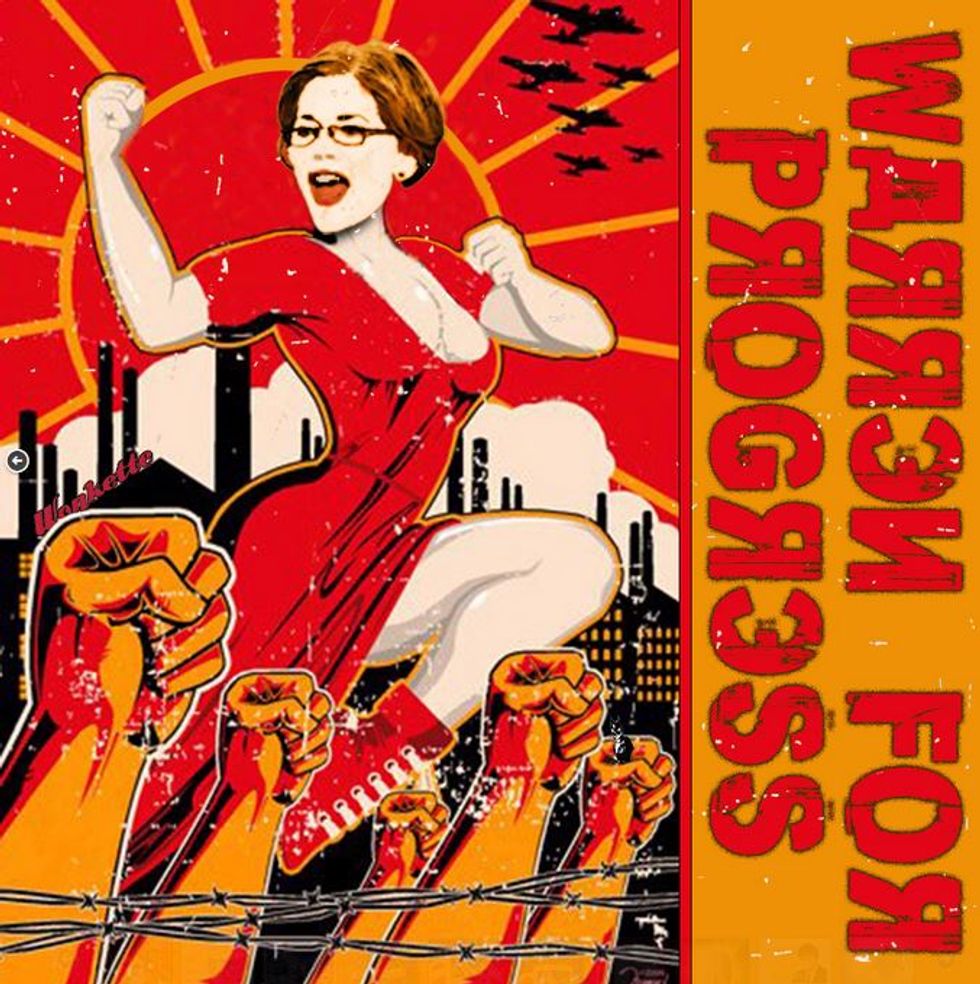 The boss of you.
---
Hey Wonkers! It is Sunday, and we hope this post finds you fat and brunched up! We had quite a week, what with the first official debates of Fuckshow 2016. SPOILER ALERT: This campaign is going to be a real fuckshow.
[contextly_sidebar id="wfgJy6saeBHfHNaoG89eKI99QOLdtbgw"]
So, we will count down the top stories of the week, as chosen by science, in one second, but it's time for the paragraph you have come to expect, DO NOT SCROLL DOWN YET. Can we ask you to express your love to us, with $5 bills? Now that we've lived through the big broken server fiasco and lived to see another day of pointing and laughing at Republican candidates, we want to make sure everything stays in tip-top shape, so that we may inform and entertain you, and that costs moneys, yo! So, we love you, you love us, will you give us a small money, $5 to be exact? It is a bargain to love us so much.
WE WILL WAIT WHILE YOU TAKE CARE OF THAT.
Okay, here are your top ten stories of the week. Did you read them? Probably not, because you were too "busy" at the time. So read them now!
1. Your top story of the week, of course, is Senator of your hearts, Elizabeth Warren, taking time during the Senate debate on Planned Parenthood, to wonder aloud just exactly how stupid Republicans really are. You love her, right? You should wear the above image on your tits, or on your man nipples, in t-shirt form, available exclusively through yr Wonkette!
2. Did you watch the big Republican debate? Here is yr Wonkette's liveblog of the terrible events of that evening.
3. Are the broke-ass Duggars out of money? MAYBE! Or maybe not, point and laugh either way.
4. Did you watch the little tiny embarrassing kids' table Republican debate? Here is yr Wonkette's liveblog of it!
5. Here's one to make you mad, about a teacher doing everything in her power to publicly shame her atheist 7-year-old student. Is the ACLU involved? Oh yeah. They mad? OH YEAH.
6. And here's the White House LOLing at dumb Sen. Tom Cotton, for being a big dork failure.
7. This picture of Donald Trump and Bill Cosby riding a lion really says it all, and by "says it all," we mean it disturbs us and gives us bad dreams.
8. Oh sad, it seems Jeb! Bush has already lost the election.
9. Joining Jeb! at the table for losers are all the other GOP jerkholes, who are also never going to be president.
10. And finally, Ben Carson isn't sure which parts of the Bible are the boss of the Constitution, but it shouldn't matter, Jesus wrote both of them anyway.
So there you go, Wonkers. We taught you very important things this week, and made some really good dick jokes about dicks!
Remember, we are also at your service on the Facebooks, the Twitters, and the Tumblrs! Oh, and what about a Pinterest? Yep, we're firing that up for glory too! Watch this space for a special announcement pertaining to the Wonkette Pinterest and RECIPES. You hungry, bro?
While you're at it, you should follow your individual Wonkettes on the Twitter at @KailiJoy, @DoktorZoom, @EvanHurst,  @shypixel, and @commiegirl1, which is your lovely Editrix.
[wysija_form id="2"]
Oh, and you should sign up for the Wonkette newsletter, so that you can get a secret gay love note from your Wonkette every day! (Mostly.)
OH, and did you know you can buy more sexy Wonkette apparel in the Wonkette online swag emporium? Yes you can! There are t-shirts and coffee cups, the Bernie Sanders t-shirt right below this paragraph, and even PANTIES WITH TEETH. For bigger-bodied Wonkers, we now have 4XL sizes on the Bernie! Editrix Rebecca would like to reassure everyone that, even though she has taken her maternity leave, she is still ready and willing to send you all of the things you decide to buy.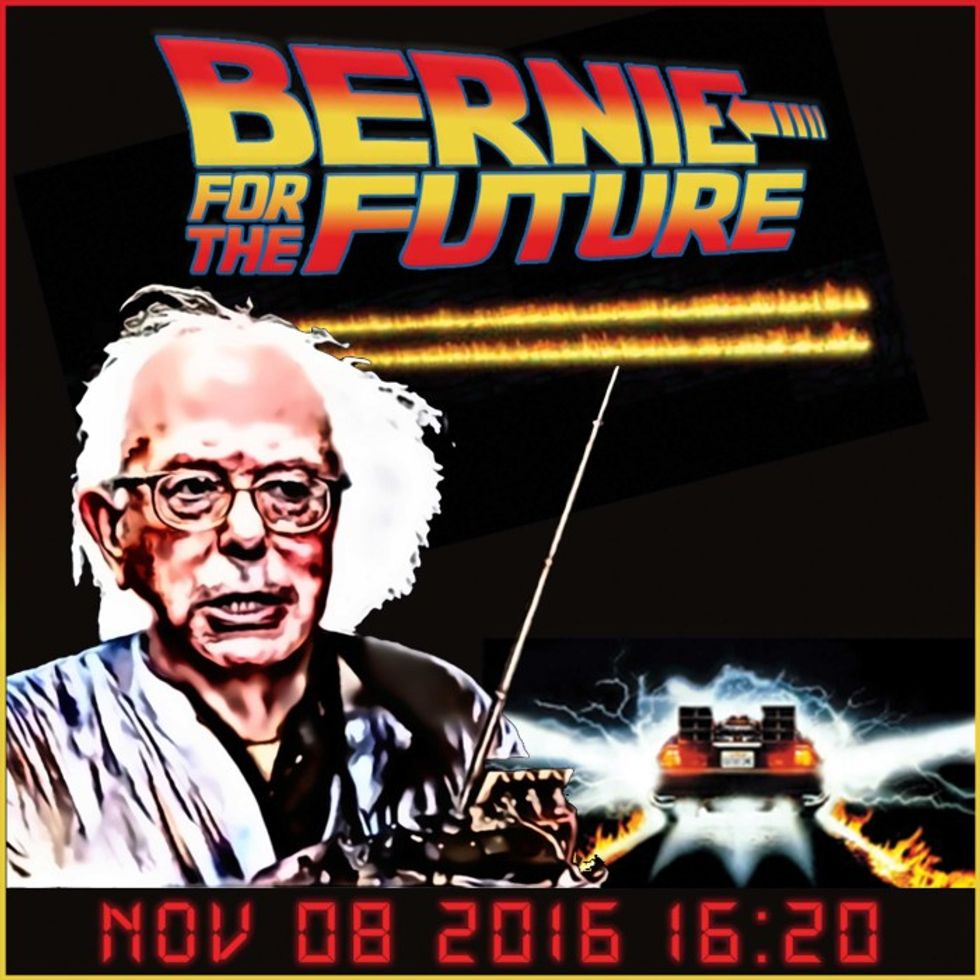 Again, your Wonkette loves you very much! If you missed your opportunity above, don't even worry about doing hard stuff like scrolling up. You can just click THIS link and give us $5. Or you can give us more. We are not opposed to that!
Okay, now we are going to spend the rest of our Sunday doing either Something or Absolutely Nothing, but definitely eating more of this Wonkette Grown-Up Macaroni and Cheese, which we made last night, and OMG YOU GUYS, it gave us so many cheese-gasms.
[contextly_sidebar id="KYT7Os06PmTp47b1WSXCsgjyFsJ5U9Ve"]
Anyway, bye.
Love,
Wonkette, and also the Wonkette baby, who has a QUESTION she'd like to ask everyone. We don't know what the question is either, but we all owe her an answer!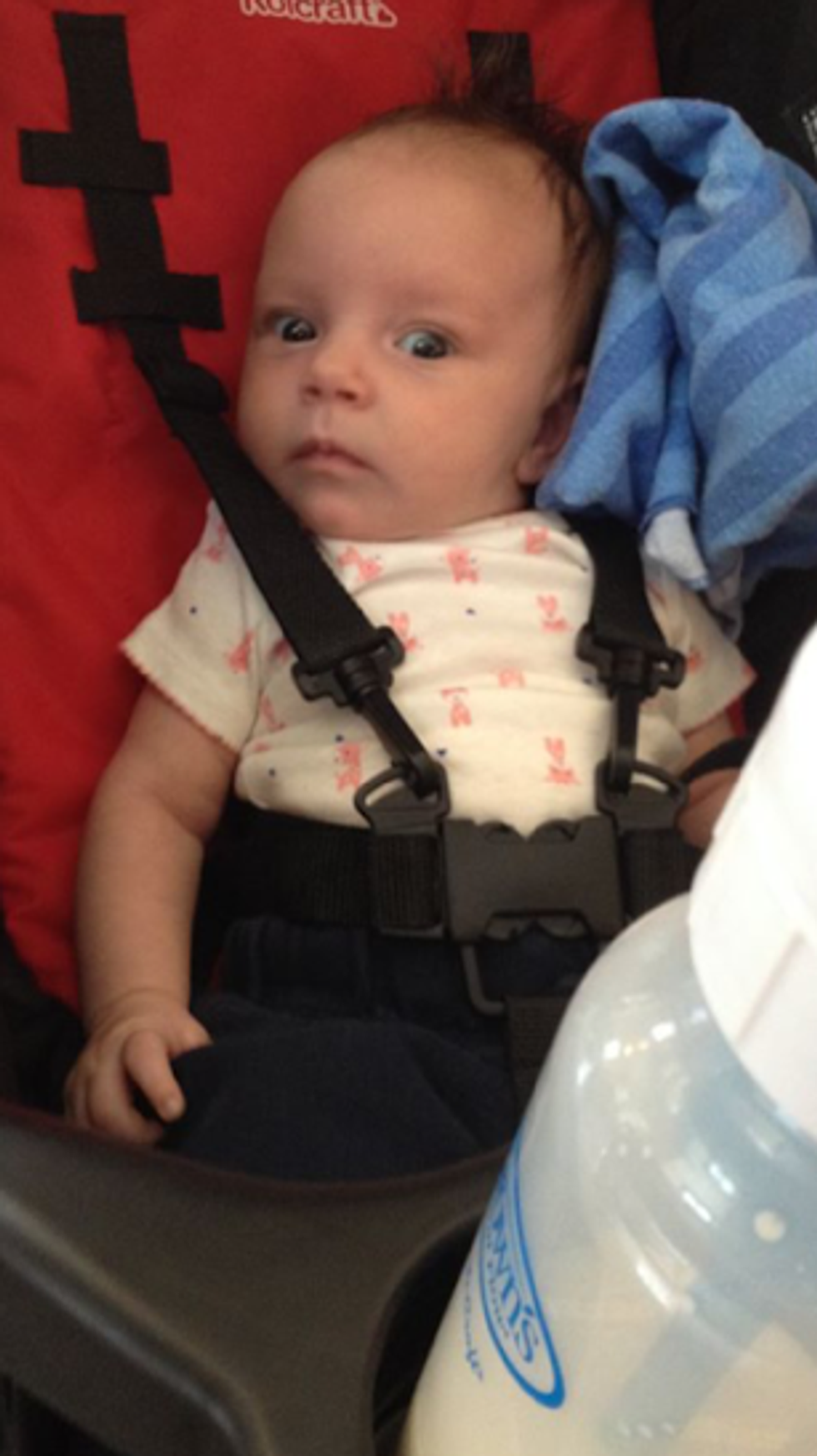 Answer me!
Evan Hurst
Evan Hurst is the managing editor of Wonkette, which means he is the boss of you, unless you are Rebecca, who is boss of him. His dog Lula is judging you right now.
Follow him on Twitter RIGHT HERE.