Energy Companies Sue BP For Taking All Of The Fun Out Of Polluting
Science
March 12, 2016 01:15 PM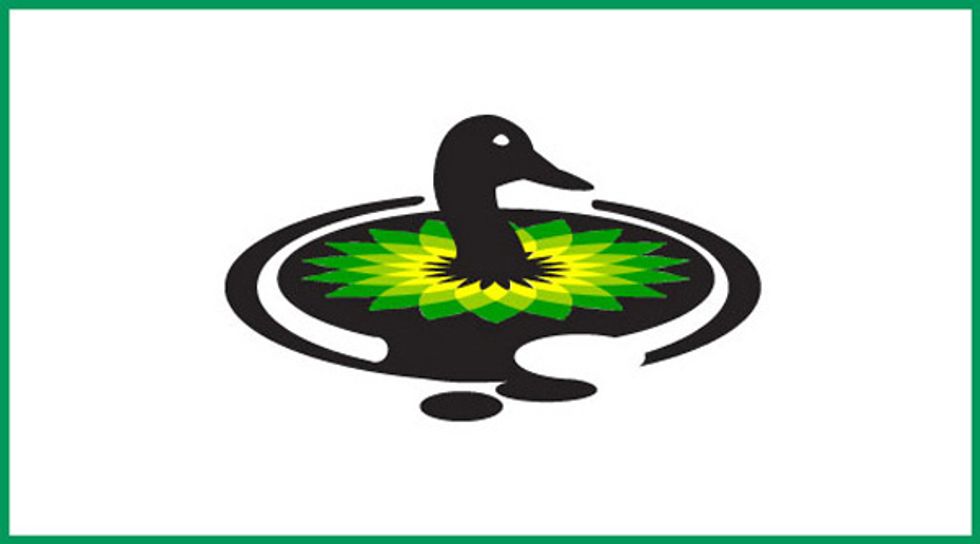 It's a dangerous time in America. Corporate People are being persecuted everywhere. Former Ivy League corporatist Ted Cruz is now a faux-populist who's such a commoner that he'll eat, or attempt to eat, pretty much anything. Kasich will create jobs by sheer force of hand gesturing, Rust Belt Corps, be damned. Berning Man will make all corporations Bern in hell and replace them with free weed colleges. Hillz isn't on a Big Box Board of Directors anymore! Even #Brand Drumpf is getting flock blocked. Rubio is...flustered by some left-handed scissors but he'll get back to us.
---
Big Bad BP not guilty of spoiling party for plucky wannabe gulf drillers
Nobody is catching a break this week. Except for BP. And BP is catching a huge break this week as a U.S. District Court found for the beloved Gulf lubricator in a suit brought by other, wannabe Gulf lubricators. Back in 2010, the Kenyan Usurper issued a moratorium on drilling new wells in the Gulf of Mexico, after BP ruined the fun for everybody with its tragic Deepwater Horizon whoops. These energy companies who lost black golden opportunities to drill baby drill sued BP for damaging their pursuit of profits, as guaranteed under the Roberts Court.
And can you blame them? These poor drillers just wanted to get their chance to exploit a then-booming oil market and maybe emit a tiny petro shart into the Gulf every now and then. Responsible and respectable leakage.
But even though the Court agreed there was no way in hell the Feds would've impose the drilling moratorium if Deepwater hadn't happened, it still couldn't bring itself to blame BP for the stupid government's stupid drilling ban. After all, with $55 billion in costs already incurred from a disaster that only killed 11 and jacked up a whole region of coastal ecosystems and economies, isn't it enough already that BP was only able to walk away with $6 billion in profits last year? It's hard times, and they've suffered enough.
If you can't trust Hollywood A-Listers' business ventures, who can you trust?
You may remember actress Jessica Alba from her role in Rom Com or Rom Com 2: The Rom Comming. But did you know she's more than just a pretty face from that 2004 Maxim you picked up at the waiting room of the dentist with the inappropriate and outdated magazines? She's actually the co-founder of Honest Company, a crunchy and successful startup that produces various household products beloved by mommy bloggers and consumers with a shitload of disposable income.
In a relatively short time, Honest Company raised a ton of money and is reportedly looking at a possible IPO. Nothing can stop the Alba train! Except maybe calling your business "Honest Company" and then lying about the ingredients in one of your products.
According to a report in the Wall Street Journal, two independent lab tests determined that Honest's liquid laundry detergent contains sodium lauryl sulfate, a skin irritant the company claimed to exclude from the product. Honest Co is denying this report and points to their company name as support for their position. But...
The Journal's report follows a lawsuit in February that accused Honest of fraudulently labeling dozens of home and personal care products as natural, plant-based or chemical-free, causing consumers to overpay.
"We can't all be Paul Newman," is something it never hurts to say when deflecting probably well-deserved criticism. And maybe this applies to Ms. Alba's business venture as well. Being a Corporate Person is often as difficult as being a Hollywood Object. Keep it honest, Jess.
[Business Insider / Reuters / WSJ / Image via Logomyway]