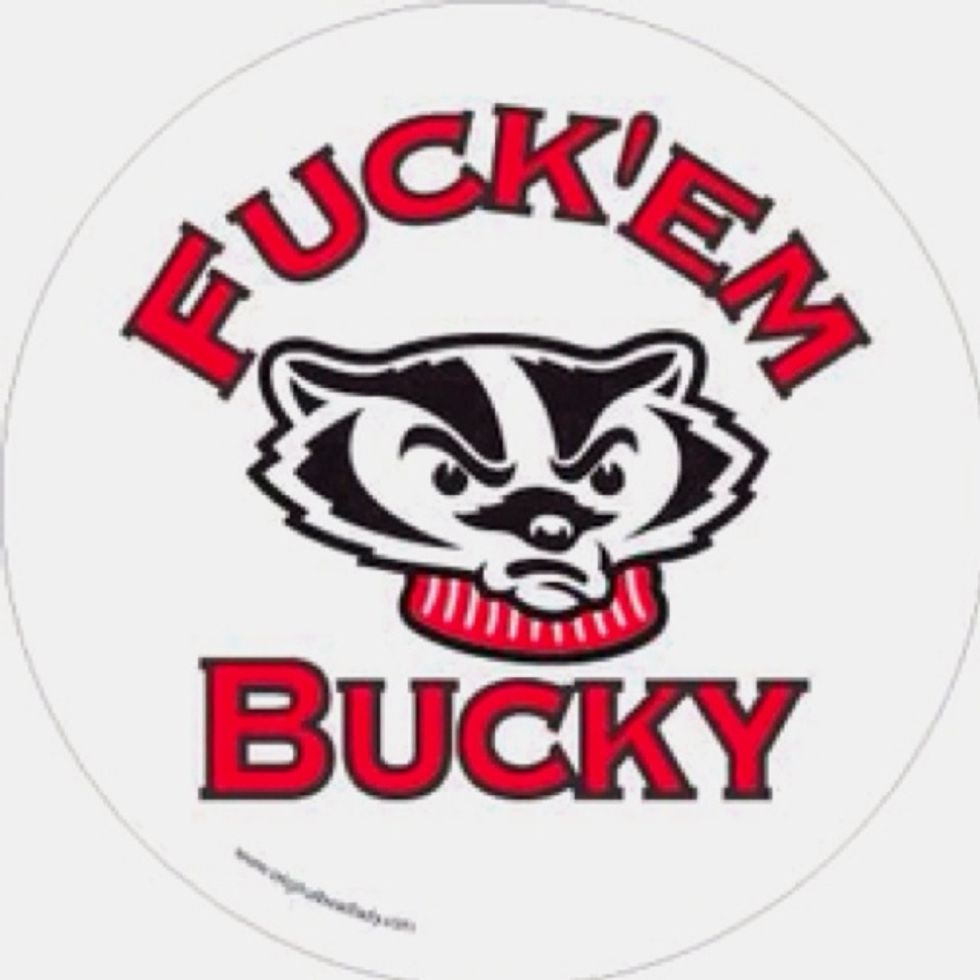 ---
CHEESE AND CRACKERS, WISCONSIN! What the hell is going on up there? How is it you Cheeseheads are all so nice, and yet your politicians are such corrupt sonsabitches? Yeah, you've got badass Tammy Baldwin. But you elected Ron Johnson and Scott Walker TWICE EACH. You guys are so offensively gerrymandered that even the Supreme Court was like, Oh, come on!
And now this! Wonkers, look at this Wisconsin statute. Does this sound like Scott Walker can hold a special election to fill legislative vacancies if he feels like it?
Any vacancy in the office of state senator or representative to the assembly occurring before the 2nd Tuesday in May in the year in which a regular election is held to fill that seat shall be filled as promptly as possible by special election.
NO IT DOES NOT! Laws that say "shall" are non-discretionary, which is lawtalk for JUST DO IT, ASSHOLE. But Scott Walker appointed two Wisconsin legislators to his administration in December, 2017, and he's flatly refusing to hold elections to replace them. That means that the residents of those districts will be without representation between December of 2017 and January of 2019 when the winners of November's ballot take their seats. And we are not a math major, but that looks like more than a year to us.
Maybe it's because Republicans lost a seat in the state Senate in January's special election in a 36 point (!) swing from 2016. Or maybe it's because of general cussedness -- we are talking about a politician who tried to overturn a law giving gay couples hospital visitation rights. Walker's stated reason for refusing to hold special elections is to save money. Which is hilarious from a guy busily shoveling billions into Foxconn's coffers for a factory that we still think will never get built. He also mumbled some nonsense about it being a slow season for the lege, right before calling a special session to kick poor people off food stamps.
More to the point, it doesn't fucking matter whether Walker thinks those legislators are just extra. The law grants Wisconsin residents the right to representation and doesn't condition it on the whim of the state executive. These assholes have gerrymandered the shit out of their legislature to ensure that they always wind up with 65 percent of the seats while getting half the votes, and they STILL won't hold elections!
So yesterday, Eric Holder's redistricting group, the National Democratic Redistricting Committee, sued on behalf of voters in the district. They petitioned the Circuit Court of Dane County for a Writ of Mandamus, which is Latin for Hold the goddamn elections you beady-eyed little badgerdick! Because getting sued is literally the only thing that makes Republicans do their stupid jobs in the age of Trump. So now we can watch Walker's administration drag this case out all summer long, so that if they lose, they wind up holding a special election on Halloween. Shifty bastards!
DO BETTER, WISCONSIN!
Follow your FDF on Twitter!
Please click here to fund us! We can't wait to see all of you next month at the March for Our Lives!
Liz Dye
Liz Dye lives in Baltimore with her wonderful husband and a houseful of teenagers. When she isn't being mad about a thing on the internet, she's hiding in plain sight in the carpool line. She's the one wearing yoga pants glaring at her phone.