FDA Wants To Help Ladies F*ck Too, With Lady Boner Pills
Featured
June 05, 2015 04:50 PM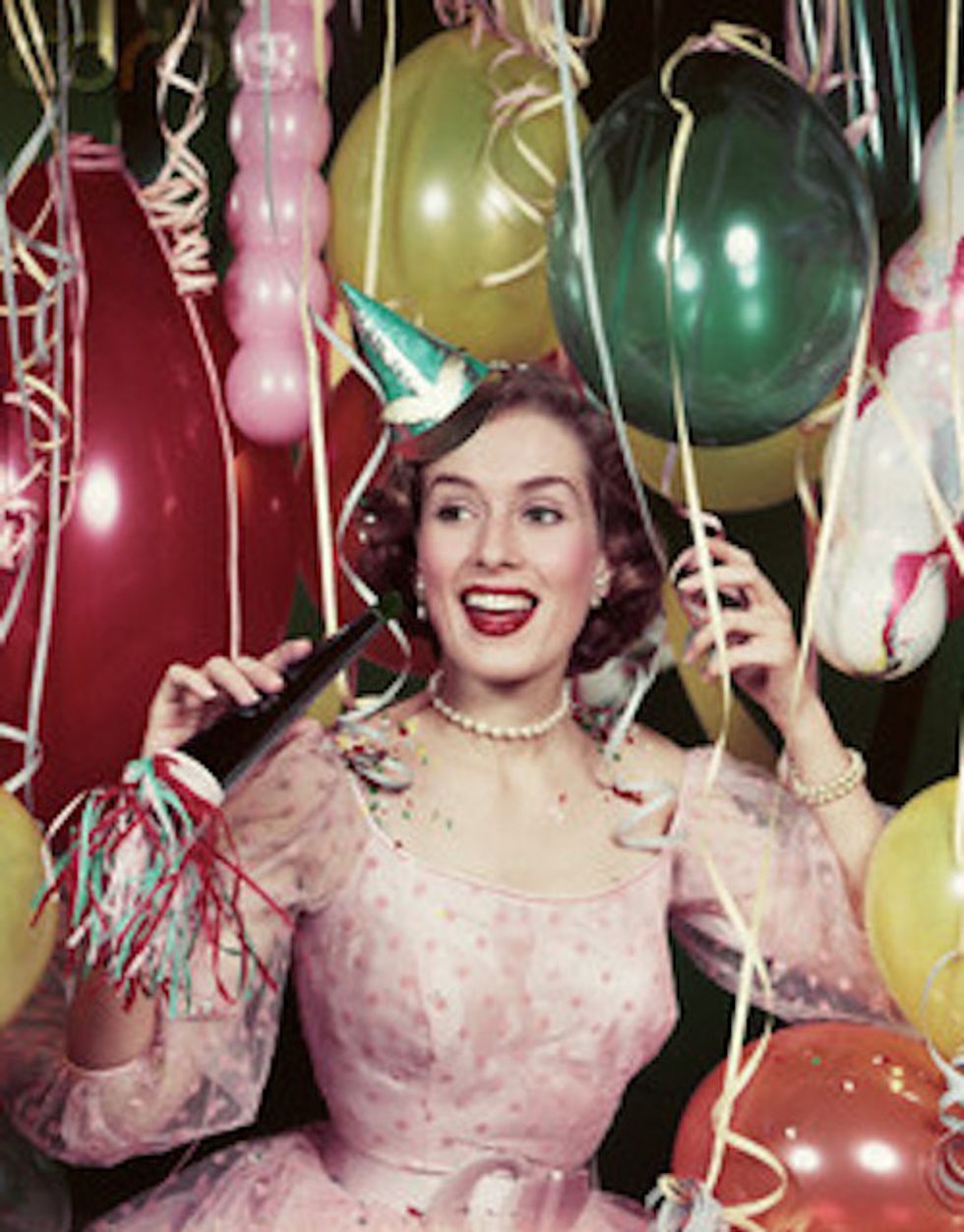 SEXCELLENT news, ladies! For sexing! As we know, men have had a variety of miracle pills, for their sex parts, since 1998, because what could be more important for scientists to cure than limp dicks? (Oh, maybe cancer or AIDS or stuff that actually kills you, but they'll get to that sometime.) ANYWAY. Some women have said they would like a miracle pill as well, because sometimes they want to want to get it on, but their parts are like, Zzzzzzzzzzzzzzz. On Thursday, an advisory committee of the Food and Drug Administration voted, by a huge swollen majority, to recommend approval of flibanserin, which everyone calls the "female Viagra," like how everyone calls hoo-hahs "female penises."
---
[A]fter an afternoon of emotional testimony from women who suffer from low sexual desire, a condition called Hypoactive Sexual Desire Disorder, the majority of committee members said that, with proper warning labels and education, the drug, even with a moderate benefit, should be made available to women who now have nothing.

One practitioner said that when her patients asked her for help,"This is all I can tell them." And then she stood in front of the microphone in silence for several uncomfortable minutes.
Yup, that sounds awkward all right. But apparently, it persuaded most of the committee that this drug, which the FDA has previously rejected twice because "risks" -- unlike every other risk-free FDA-approved drug -- should maybe be available to ladies who wanna have sexy funtimes. (Wait, ladies wanna have sexy funtimes too? Yes!) There are some possible side effects, like "dizziness, nausea, fainting and sleepiness." And oh, maybe cancer? In lab rats, anyway. Hmm, that does not sound like a worthwhile risk for boning. Plus:
Another member of the panel raised concern that the drug could be used as a "date rape" drug. The drug maker said that the drug was slow-acting and could make women sleepy, but not incapacitated.
Obviously, as ladies, we are opposed to making it even easier to do rape. But! Saying "Ohhhhhh noooooo, a pill to help ladies do sex will just lead to more rape!" sounds like what people would say if they thought ladies shouldn't want to have some MMMMMMM good sex anyway. Because men getting hard is Very Important, but women being able to also pop a pill to enjoy all that glorious holding-hands-in-separate-bathtubs sex? Meh. Which is why men have been getting pharmaceutically erect for nearly two decades, but women just get advice like, "Maybe have a glass of wine?"
But maybe this drug is not THE drug, maybe the risks are too high, maybe if women start taking sex pills, they will all get cancered and die of rape, or at least feel faint, who knows? That's why some FDA officials are skeptical. But if this drug ain't THE drug, we sure hope there will be a THE drug soon. Because if medical science can devote all that time and money and effort to curing dudes' dicks, for their pleasure, seems only fair to do the same for ladies who wanna get it, get it, awwwwwww yeah! too. For feminism and equality and sexy funtimes for all.
[WaPo]