Finally, People Make Fun Of Hillary's Looks For A Change!
News
November 12, 2015 12:50 PM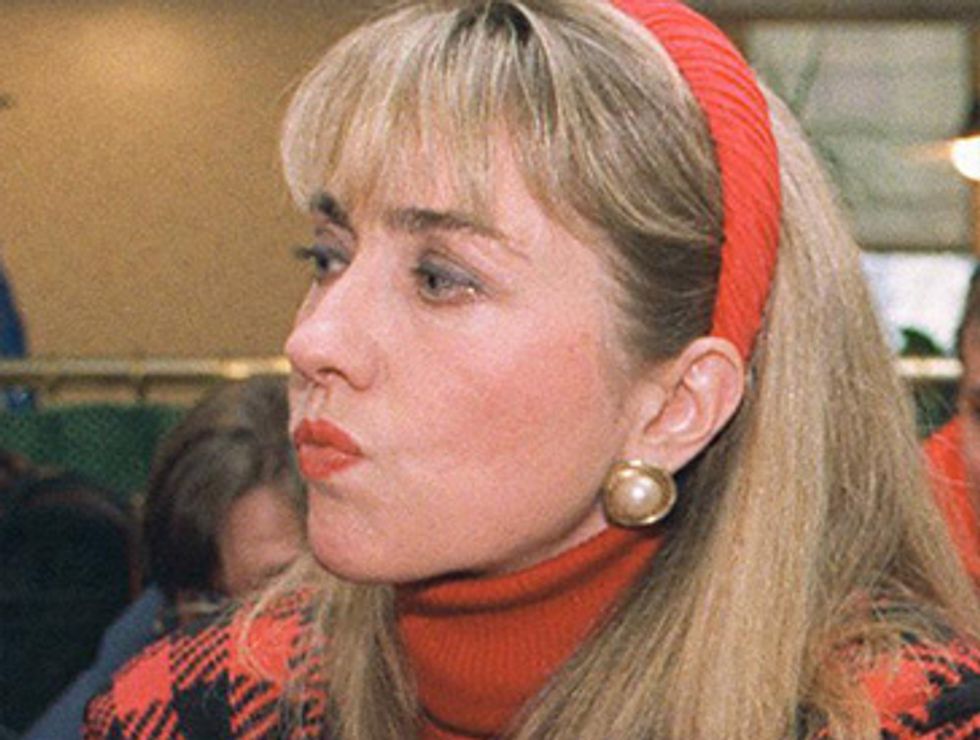 Probably not even her real color either
---
At last! Instead of attacking Hillary Clinton for substantive issues, like how she has murdered every single one of her enemies except Mike Huckabee, some shallow attacks, for the first time ever, on her hair.
It all started when Matt Drudge put down the bottle of glue he was sniffing long enough to ejaculate a series of tweets about Hillary Clinton's latest lie that will result in the death of at least four Americans: her hair. Is it a wig? It is probably a wig! It sure looks like a wig! What is Hillary hiding underneath that wig? VET THE WIG!
Naturally (or perhaps unnaturally), Noted Fake Hair Expert Donald Trump had some thoughts on Wigghazi as well:
Trump said during an appearance on conservative Mark Levin's radio show on Wednesday it was "shocking to see" Clinton change her hairstyle. [...]

Levin responded: "That's called a wig."

"Is that a wig?" Trump asked. [...]

He continued: "It was interesting to see, but I've never seen Hillary with that hairdo. I think that's an OK thing to say. But it was very different, did you like it?"
Because the subject of Hillary's hair and various styles over the decades has never been thoroughly examined before, the media must now launch a full investigation into this important matter. We expect House Republicans to announce the formation of a select committee to get to the bottom of this right now, if not sooner.
Hillary's hair stylist told People magazine that Hillary is not hiding anything under her hair, which is real, and that the former first lady and future president "has the most amazing hair in the world." Which is exactly what you'd expect her to say if she were working on a secret scheme to rig the election for Clinton, with a wig.
"You know politics are very dirty and I don't want to get involved," she says. "No matter what, she is going to be the president, that is what I am telling you."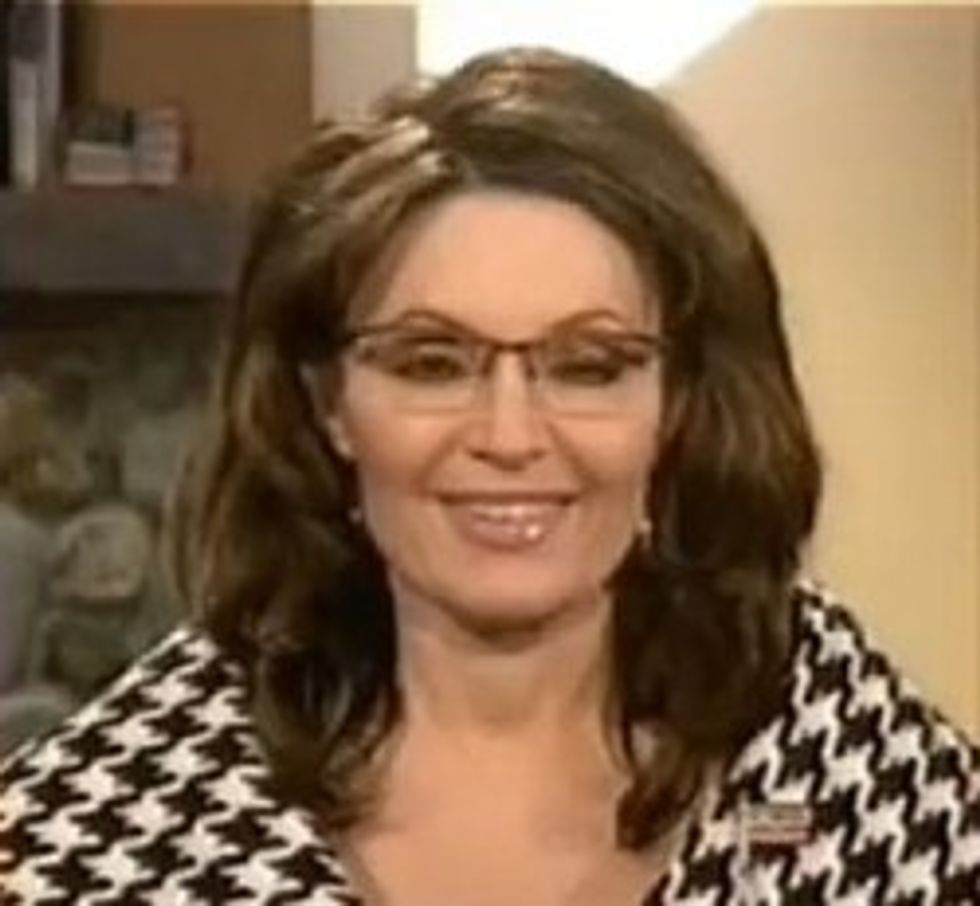 Definitely real ... or is it?
Far be it from us to split hairs (#jokes) about whether Hillary Clinton is sprouting a full head of natural luscious locks, or whether she sneaked into Sarah Palin's closet and stole one of hers to achieve what Trump called that "massive" hair. Not that we are suggesting Sarah Palin has ever worn a wig. Not that we would care if she had. We're just asking important journalistic questions based on a whole lot of photographic evidence that seems to suggest perhaps Palin is a member of the "whig party" (haha, GOOD ONE, MATT DRUDGE!), as one does.
[contextly_sidebar id="Fh0iwzJJyFBVOk4uLLv01y4QLil4cTxS"]
We are far more interested in whether Carly Fiorina is happy now that she's not the only lady candidate subjected to sexist attacks on her appearance, by the SO TYPICAL double-standard Liberal Media. Though it's quite possible she's too busy joining in on the wiggate funsies, perhaps muttering, as she did about Barbara Boxer when she thought no one could hear, "God, what is that hair? Soooo yesterday."
[Daily Mail / TPM / People]