First Lady Michelle Obama Helps All the Straight Military Families
News
April 19, 2011 09:51 AM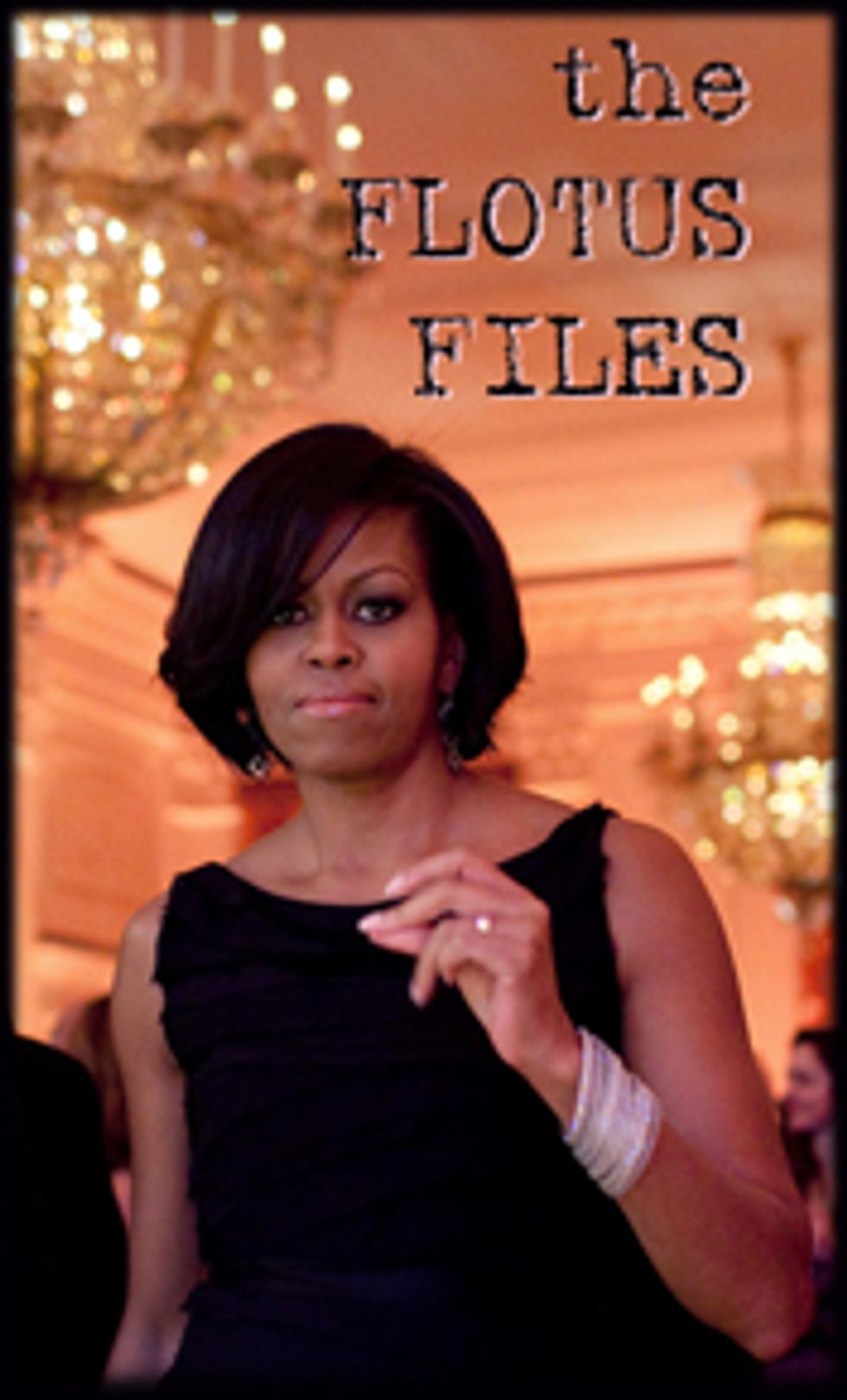 Performing anationwide genocide of American fat children can get tiring after a while, because there are just so many of them, and so many things keeping them alive. With this in mind, our FLOTUS has taken a break from broccoli-boarding 4th graders to focus on something equally depressing: the struggles of military families! This "Joining Forces" campaign has our FLOTUS traveling to beautiful American locales like Columbus, Ohio, and Camp Lejeune so she can have mosh pits with Elmo and a Jonas Brother and win all twenty seven wars we are fighting right now. And our FLOTUS is right -- it is important to support our military families. Our straight ones, that is.
---
If you are an American who is too rich or too scared to hang out in the desert preserving Freedom and the Bible and everything, Michelle Obama and Dr. Jill Biden would like you to know that there are things you can do to support military families without spending too much of your precious time remembering that there are several never-ending wars happening, right at this very moment. Por ejemplo, you could throw a baby shower for an expectant military mom!
On Wednesday morning, Mrs. Obama and Dr. Biden teamed up with Martha Stewart to throw a baby shower for 40 expectant moms at Camp Lejeune, North Carolina. They strolled in carrying baskets of onesies, blankets, diapers, and other sponsor-donated items -- including a $600 crib for each woman.
The price of the cribs may sound excessive, but they had to come with built-in treadmills to ensure that the "Let's Move!" conspiracy is kept alive and well. Our FLOTUS seems to be having a terrific time with this "Joining Forces" thing. Unfortunately, when the campaign kicked off last week, the gays were not so thrilled.
Shortly before the event began at noon, Servicemembers United, which represents gay and lesbian troops and veterans, complained that the White House had barred civilian representatives of gay and lesbian military families from the event.

Kristina Schake, Communications Director for the First Lady, explained the decision this way in an email to CBS News.

"The President has been crystal clear that the Administration is moving forward with the repeal of 'Don't Ask, Don't Tell' quickly and efficiently," she said. "However, it still remains the law. The White House, including the First Lady and Dr. Biden, look forward to working with the families of gay and lesbian service members after certification occurs and repeal goes into effect."
Yes, until that time, gay and lesbian service members can have their own baby shower scrap booking parties. Because that is the law. [Essence/CBS]
Blair Burke (blairelinor@gmail.com) obsessively follows Michelle Obama's every move for "The FLOTUS Files," which appears every Monday here at your Wonkette.