FLOTUS-Inspired Garden Will Send This Lady to Jail
News
July 11, 2011 11:11 AM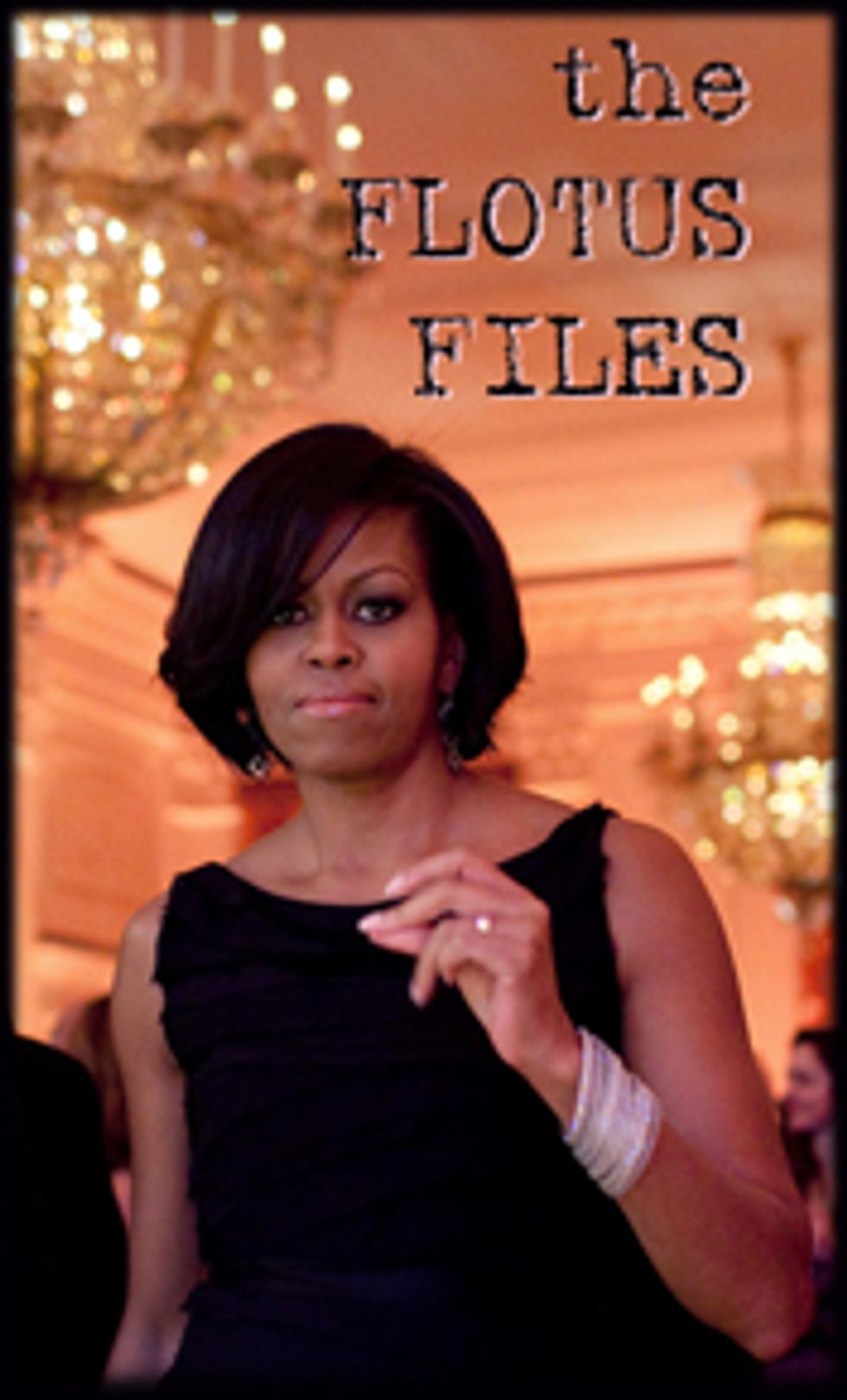 First Lady and America's personal trainer Michelle Obama was up to her usual tricks last week, going to aWashington Kastles game, celebrating the beginning of Malia's angsty teen years, and probably hanging out in the vegetable garden. This vegetable garden has come up a lot during Michelle's time as FLOTUS, because she likes to take children there and force them to listen to her crazy theories about how eating a carrot, from the Earth, will probably give a person less diabetes than eating chunks of fat, dipped in poison. The problem with these theories is that poison-dipped fat often comes with even more varieties of fat, for under a dollar, whereas carrots and things of the vegetable variety are slightly more expensive. But some Americans are listening to our FLOTUS' message, and will do whatever it takes to be healthy. Even if it means they will be arrested.
---
Julie Bass of Oak Park, Michigan, really wanted to grow her own food, like Michelle Obama. So she got out her gardening gloves and turned her front yard into a vegetable patch. Unfortunately, Julie Bass' neighbors hate her.
Because she had just torn up the front lawn to install a new sewer system, she had a perfect opportunity to start fresh. She planted cabbage, carrots, tomatoes, cucumbers and herbs in raised wooden planters, and waited to reep her produce.

A neighbor didn't like her choice of landscaping.

The neighbor called the city and complained that Bass's yard disrupted the look of the neighborhood. The city agreed, and issued Bass a ticket.
Michelle Obama should have thought of this, before she commanded everyone to plant vegetables all over the place. Vegetable gardens are just so ugly – much worse than all the despair and sadness floating around Oak Park.
"That's not what we want to see in a front yard," said Oak Park City Planner Kevin Rulkowski.

Why? The city is pointing to a code that says a front yard has to have suitable, live, plant material. The big question is what's "suitable?"

We asked Bass whether she thinks she has suitable, live, plant material in her front yard.

"It's definitely live. It's definitely plant. It's definitely material. We think it's suitable," she said.

So, we asked Rulkowski why it's not suitable.

"If you look at the definition of what suitable is in Webster's dictionary, it will say common. So, if you look around and you look in any other community, what's common to a front yard is a nice, grass yard with beautiful trees and bushes and flowers," he said.
Oh, except that is not what it says, at all. But oh well, because this is Michelle Obama's fault. Someone will now have to pardon this vegetable lady, after she does hard time for this garden thing. [HuffPo/WJBK]