Food Stamp Cuts Reduce Wal-Mart Profits And We're Not Even Talking About Its Employees, LOL
News
February 03, 2014 10:31 AM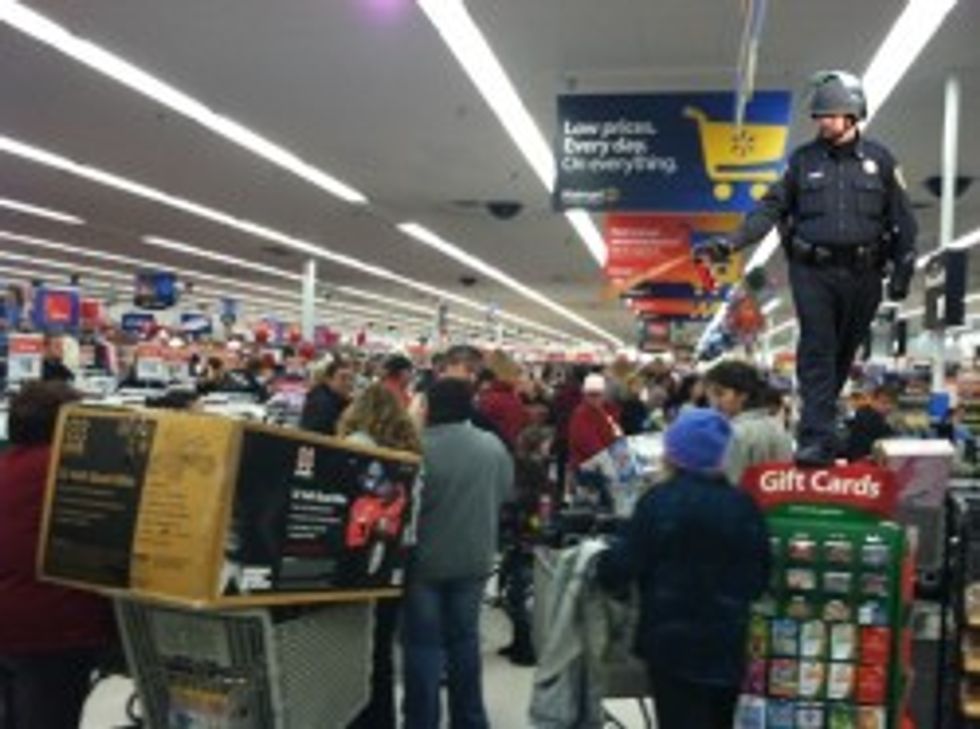 Here is a fun fact: when Poors have less money, they spend less money.
---
Also, when you give people money, they spend more money.
However, when you punish  poor people by withholding their money to spend on food they have less money to spend on food, so they spend less money on food. The end result is not, as Rand Paul argued, "less slavery,"  but rather less food being sold. 
But this, of course, is not important. If Poor Americans want food they can eat bootstraps and whatnot. This is not communist China, so what IS important is how Incorporated Americans are affected by food stamp cuts, because they are the job creators.
From Reuters:
Wal-Mart Stores Inc (WMT.N) cut its quarterly profit outlook because of a host of issues, including reduced food stamp benefits for millions of Americans, the restructuring of Sam's Club unit in the United States and the closure of stores in Brazil and China.

[...]

Wal-Mart caters to lower-income consumers which have been hit disproportionately hard," said Morningstar analyst Ken Perkins.

About 20 percent of the company's shoppers are food stamp users, according to Cowen analyst Tal Lev. Wal-Mart did not respond to calls for details on the number of shoppers who use food stamps at its stores.
This has left your Wonkette very conflicted. On one hand, we are latte drinking elitist liberals, which means we hate Wal-mart, so we are very, very happy that Wal-mart is suffering.
But on the other, we are latte-drinking liberals, which means we don't hate Poors, which means we are very sad that Wal-mart is no longer within Poors' budget. In fact, we can think of few fates more horrible than being unable to even afford shopping for food at Wal-mart.
All way can say about this is welcome to 2014: we can't afford food for Poors  but we CAN afford to subsidize Monsanto.
At least we can look forward to the day that Rand Paul explains to Monsanto about how they are enslaved by our taxes.