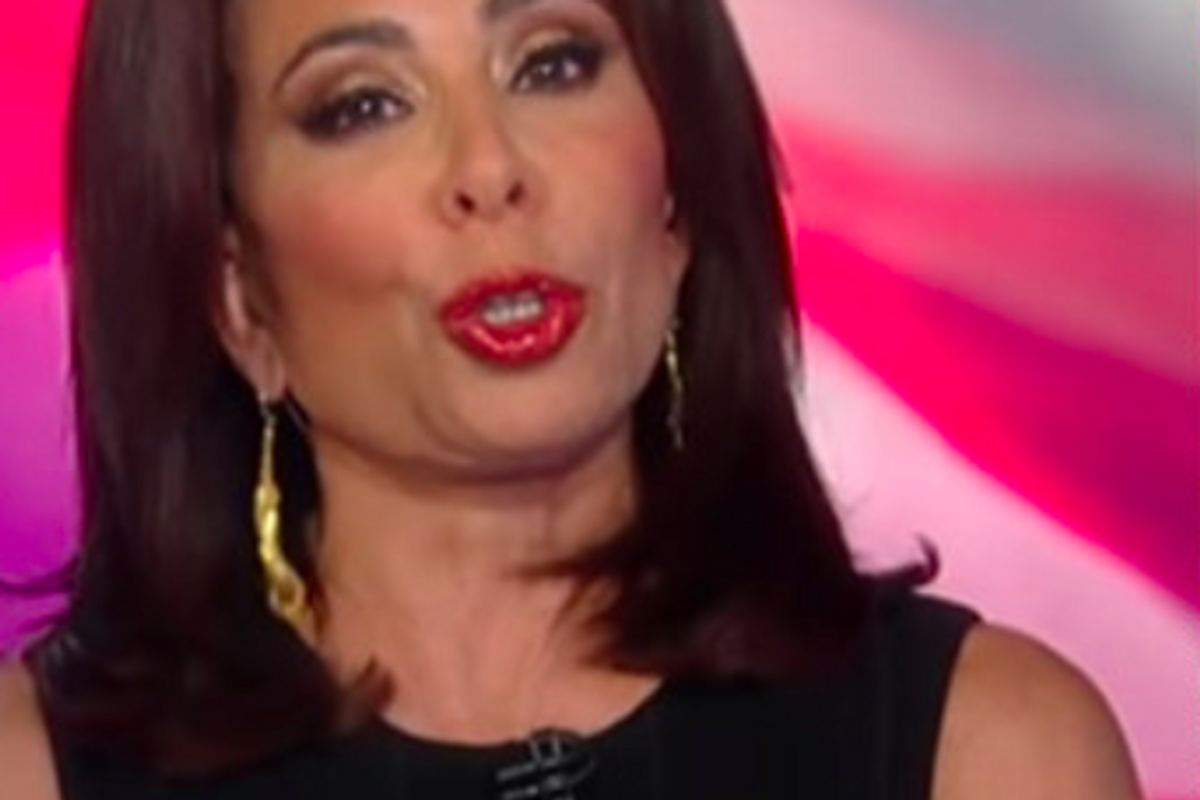 Is Brian Kilmeade trying to give the Media Matters guy a stroke? Every morning Kilmeade and the Moron Squad park their Botoxed buttocks on the curvy couch, and every morning Bobby Lewis bellies up to the bar to tell sane America what batshit propaganda our dads are absorbing today. For which we are forever in his gratitude, particularly on days like today, which left the poor guy sputtering in rage after three hours.
Somebody buy that man a drink! But who can blame him when the morning started out like this.
---
It's just amazing that these news outlets seem to be on the same page of the Democratic talking points. What they say on Sunday all of a sudden is parroted and featured on Monday and Tuesday.
That's right, a guy from Fox News, a network that was explicitly created by Roger Ailes as a way to pump Republican agitprop into the nation's bloodstream, is huffily suggesting that other media outlets can't be trusted because they're all running the same story about kids sleeping on the floor in cages without soap.
Donald Trump is addicted to his secret, late night sex chats with Sean Hannity, he regularly appears on Kilmeade's own program to shout nonsense into the phone line, and Fox owner Rupert Murdoch just got his henchmen to pull a New York Post story about Trump being accused of rape by E. Jean Carroll. FFS, Paul Manafort's lawyer almost got held in contempt of court because he defied a gag order so he could feed info to Sean Hannity, and the feds found out about it when they were sorting through Manafort's copious text and email with Michael Cohen's famous Client Number Three. But, you know, the Democrats are the real collusion!
And then there's Judge Jeanine. This weekend, the Washington Post ran a story on Jeanine Pirro, Trump's emotional support howler monkey, whose nightly viewers have doubled to two million since he took office. Trump and Pirro have been personal friends for decades, which is why Pirro did him a solid, sacrificing her ratings and throwing Roger Stone under the bus to give Trump advanced warning that Stone was about to nope out of the campaign.
In August of 2015, Trump infamously responded to Megyn Kelly's questioning about his treatment of women by suggesting that she had "blood coming out of her wherever," which was too much even for Roger Stone. And if you're too gross for Roger Stone, the guy who placed personal ads looking for "huge hung black Cock" to watch having sex with his own wife ...
The Post reports:
"Provocative media fights . . . overwhelmed your core message," he wrote. "I can no longer remain involved in your campaign." Stone was due to appear that night on one of Trump's favorite Fox News shows, "Justice with Judge Jeanine."

But when Pirro learned of Stone's plans, she got word back to Trump, according to then-campaign manager Corey Lewandowski and two people familiar with the exchange. Now Trump could say he fired Stone before the strategist could go on the air.

Pirro's heads-up allowed Trump to save face. He narrowly avoided one of his least favorite activities — looking like a loser.
Pirro stuck by Trump after the Access Hollywood tape, and after he drew fire for calling former Miss Universe Alicia Machado "Miss Piggy," Pirro promised to use her show to mop up the mess.
"Donald, you don't need to talk about this," Pirro told him, according to a person who heard the conversation. "We'll take care of it." (Pirro denies saying this.)

Days later, Pirro leaned in to the camera and did her best to take care of it. "Although he may be impolitic, and while I am not a fan of things he said 20 years ago about a woman under a contractual obligation to maintain her appearance," she paused, shifting to address Hillary Clinton directly, "your history with women is all about destroying them."
Not to mention the nightly screeching about the DEEP STATE HILLARY FBI NO COLLUSION DEMOCRAT CONSPIRACY BUT HER EMAILS. All of which Trump appreciates mightily, honoring Her Former Honor with dinners at the White House and so many gay-but-not-in-a-gay-way parties at Mar-a-Lago. And when Pirro got in her own hot water for shouting bigoted inanities about Rep. Ilhan Omar's hijab -- "Is her adherence to this Islamic doctrine indicative of her adherence to Sharia law, which in itself is antithetical to the United States Constitution?" -- her old pal Donald was there to rally the loons to her cause.
Fox suspended Pirro from her show for two weeks. She went straight to Trump to discuss the punishment, according to two people close to Fox Chairman Rupert Murdoch. The president called Murdoch to urge that Pirro be put back on air, these people said, a development first reported by Vanity Fair.
From which we learn, you can't trust the mainstream media, because they're in the tank for Hillary!
A. MEN.
Liz Dye
Liz Dye lives in Baltimore with her wonderful husband and a houseful of teenagers. When she isn't being mad about a thing on the internet, she's hiding in plain sight in the carpool line. She's the one wearing yoga pants glaring at her phone.