News Side Of Fox News Not Handling All This Icky News About Fox News Very Well
fox news
March 09, 2023 08:55 AM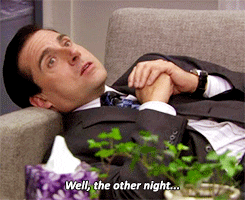 It's day whatever of Fox News humiliation week, and the Daily Beast caught up with some Fox employees on the "news" side, and oh boy are they distraught and embarrassed and shocked and distraught and did we mention embarrassed and also shocked?
Remember how the afternoon of January 6, some Trump appointees were like "All right, now this guy is acting a little bit fascist!" and indignantly quit two weeks early? Yeah. Same vibes. It's kinda like ... we are glad they are reaching the same conclusions that have been in everybody's face for years now? But don't ask us to help GoFundMe your therapy bills, 'kay?
FOX NEWS WEEK, AT FOX! SHOULD FOX NEWS CALL ELECTIONS BASED ON NUMBERS OR FEELINGS? JOURNALISM IS TOUGH!
GOLLY, DONALD TRUMP SOUNDS VERY UPSET WITH RUPERT MURDOCH

EVERYBODY HATES TUCKER'S JANUARY 6 SEDITION PORN RECRUITMENT VIDEO, EVEN REPUBLICAN SENATORS

TUCKER HATES TRUMP 'PASSIONATELY.' TRUMP MAY NOT HAVE HEARD THAT NEWS YET.

MARIA BARTIROMO IS SCARED AND SAD! AND MORE LOL HIGHLIGHTS FROM LAST NIGHT'S FOX NEWS DOCUMENT DUMP!
Here are some quotes from the people about what it's like at Fox ever since these Dominion filings started coming out:

"It's just a really bad time to be working here," said one news producer.
"I think no regular person could read this and look at Fox like a news organization at this point," said somebody else, apparently unaware that the same could be said before the Dominion revelations, literally on any day going all the way back to the founding of the station.
"We are not happy," said a reporter.
"I hate him passionately," said one of the on-air talents, the one with the shrieky voice and the masculinity issues. Haha, just fooling, that's not from the Daily Beast article, that is a Tucker Carlson text about Donald Trump.
---
Here are some thoughts from one employee who's living somewhat in reality land:
"I mean, anyone that's been paying attention has kind of realized, obviously it's deteriorated," a news production staffer said. "Chris Wallace leaving, everything that happened in the wake of Jan. 6, I guess the deterioration is faster, and maybe there's been more of a flashlight shown on the actual operation within Fox."

Noting that he's not sure "how much has changed" because it's always been "opinion first, news secondary" at Fox, the staffer did say that Fox has lost a lot of its ability to publicly boast about its news division.

"The news side has always been kind of used as a bit of a shield, a bit of a legitimacy play," he stated. "And I think that in and of itself is, it's kind of falling apart now."
We think that's still some wishful thinking with the "deteriorated" talk, as if something's suddenly gone all cattywampus since January 6, but yes on the "opinion first" and using the news as "a bit of a shield," though we don't think that shield has ever been particularly effective.
Fox News does sound like just an absolute garbage place to work if you give any kind of shits about journalism or doing a good job:
"Because the problem is, it's pretty damn clear that the motivation is the money-based machine on the opinion side that drives all their business decisions, that drives a lot of their programming decisions," the reporter told The Daily Beast. "And so even if you have good reporters who are trying to report the news, it's just not what Fox as an entity sees its value as, so that sucks."
One of our favorite emails from a Fox bigwig so far has been Fox News PR chief Irena Briganti bellyaching about one of their real reporters "audition[ing] on Twitter for a job elsewhere," by being a good reporter.
[The news side producer] continued: "If journalists are being criticized for being hard on the Trump admin or truthfully talking about the election, it's a form of censorship. The news division is being given less importance."
By George ...
Another veteran Fox journalist disagreed that he was being "censored or scared." But he does feel "incredibly angry that the reputations of amazing news people and reporters are being dragged through the mud because of the buffoonish and dangerous actions of a few during that election."
Still a whole lotta Kool-Aid swirling around inside that one. Hate how "a few" at Fox News were acting "buffoonish and dangerous" during that election. What a stain on such an otherwise healthy journalistic institution.
The Daily Beast reports that Fox News brass is acting like nothing is happening, not communicating with staffers, not trying to reassure anybody, nothing: "Not a word to us," said one network correspondent. "It's like it's not even a thing. There's been no guidance—nothing internal, not even hush-hush in the hallways. But of course, we all see the reporting, and every day it's more and more damning." But they have made sure to blast PR messages out saying that Fox News CEO Suzanne Scott's job is safe.
So that's cool. We're sure this will all just blow over and Tucker can get back to spreading anti-American lies and propaganda about the January 6 terrorists and Russia's war against Ukraine and all the rest before we know it.
Even though the news side hates Tucker, like, so much:
"It's wrong," the producer said of Carlson's behind-the-scenes actions. "He acts like the king of Fox. Entitlement. Extremely unprofessional."

"Honestly, Tucker is a joke, and I don't know many in the news division that likes or respects him," a correspondent sighed. "He makes our jobs harder and way more dangerous."
However:
The veteran journalist, however, pointed out that "Tucker has publicly attacked and humiliated journalists here at Fox before" so "it shouldn't be a surprise that he was trashing us behind the scenes."

Citing the enormity of Fox as an entertainment and media corporation, and how even $1.6 billion may not change the bottom line all that much, the news production staffer observed: "I don't think it's going to change anything operationally for them, right?"
That's more like it. Brian Stelter also has a few Fox News Feelings in his Vanity Fair column, should you be interested in hearing more Fox News Feelings.
We know we're being flippant and unsympathetic about this. There's no "but," just an acknowledgement that we know it. Should we add a thoughts and a prayers? We can do that.
Thoughts and prayers to the "news" side of Fox News. Those with integrity probably ought to start looking for new jobs.
Follow Evan Hurst on Twitter right here!

And once that doesn't exist, I'm also giving things a go at the Mastodon (@evanhurst@newsie.social) and at Post!

Have you heard that Wonkette DOES NOT EXIST without your donations? Please hear it now, and if you have ever enjoyed a Wonkette article, throw us some bucks, or better yet, SUBSCRIBE!
Evan Hurst
Evan Hurst is the managing editor of Wonkette, which means he is the boss of you, unless you are Rebecca, who is boss of him. His dog Lula is judging you right now.
Follow him on Twitter RIGHT HERE.