Georgia Not So Concerned About Your Wives And Daughters When It Comes To Upskirt Photos
News
July 26, 2016 08:30 AM
WITH MY CELL PHONE
---
In a state where several legislators recently signed a petition to protect THEIR WIVES AND DAUGHTERS from the horror of going potty in the same place where trans people go potty, because they are so very concerned for their safety and privacy, you would think that it would be illegal to stick your camera phone under a lady's skirt and start recording. YOU WOULD BE WRONG! It is, in fact, totally legal to do that in Georgia, somehow.
Yep! You see, this fella, Brandon Lee Gary?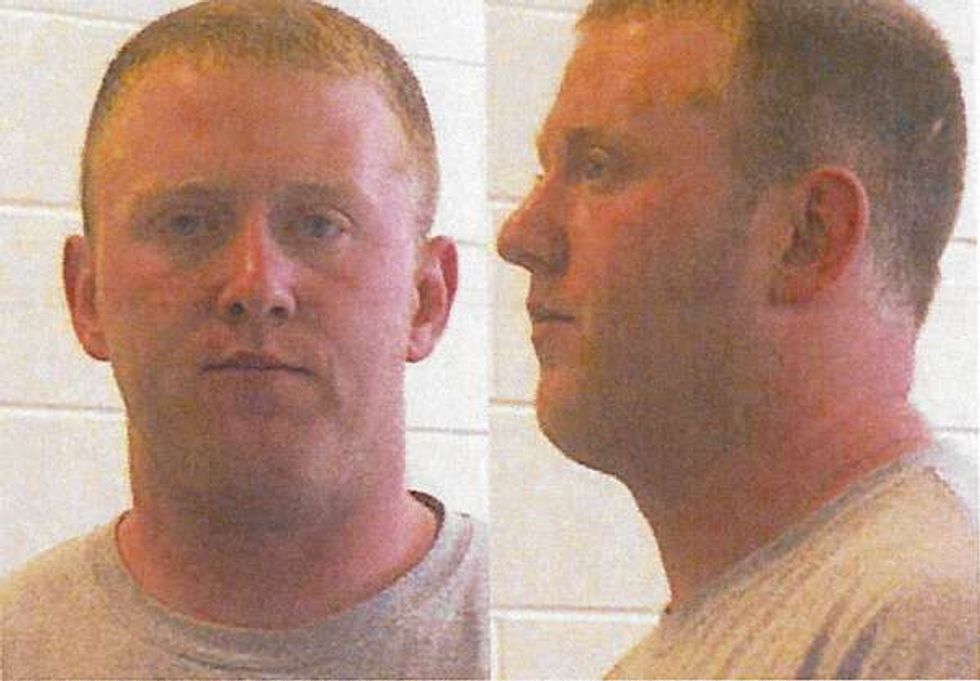 Well, he was a grocery store employee convicted of taking "upskirt photos" of a woman in the store where he worked, and found guilty of "the use of any device, without the consent of all persons observed, to observe, photograph, or record the activities of another which occur in any private place and out of public view."
However, a Georgia Court of Appeals overturned his conviction this month in a 6-3 decision. In the ruling, issued July 15 Judge Elizabeth Branch suggested that although his behavior was "reprehensible" it wasn't technically illegal by any of their current statutes.
"Unfortunately, there is a gap in Georgia's criminal statutory scheme, in that our law does not reach all of the disturbing conduct that has been made possible by ever-advancing technology."
Which is weird, because you would think that UP A WOMAN'S SKIRT is a private place, no? That, if a woman is wearing a skirt, or otherwise covering her nether regions, that she has at least some expectation of privacy? Otherwise, whence the skirt? Probably, if she wanted Brandon Lee Gary to get an eyeful of her junk, she would have volunteered to show it to him, or she would have pulled some kind of Jayne Mansfield-inspired wardrobe malfunction. He would not have had to follow her around the Publix store and secretly aim his phone up her skirt four times.
Judge Amanda Mercier, in her dissent, took the same view, stating "As the victim's genital area was not exposed to the public, it was out of public view and the victim had a reasonable expectation of privacy in the area under her skirt." However, the majority opinion felt that "place" referred only to a physical location, such as a bathroom or their own house, and not a part of their body covered up by clothes. They say they aren't happy with the decision, but it's up to lawmakers to change the law if they don't want gross dudes taking creepshots of women as they innocently run out to the store for some half 'n' half.
Sadly, this isn't even uncommon. The Guardian reports that thousands of women have been violated in this way -- by men who have not only surreptitiously filmed them, but also posted those photos to Twitter. Last year, a judge in Oregon found that 61-year-old Patrick Buono had done nothing illegal when he took upskirt photos of a 13-year-old girl in Target.
Those who defend creepshots -- yes, they actually exist -- insist this is a matter of "free speech." In fact, Texas attempted to make upskirt photos illegal, the ban was overturned by an appeals court stating exactly that.
Several Georgia legislators, on both sides of the aisle, have said they would support enacting such legislation. Which is good, and hopefully they will find a way to do that! Perhaps by labeling it a form of harassment, rather than a privacy violation. Although it still seems weird that anyone would suggest that a woman doesn't have an expectation of privacy underneath her skirt.
Robyn Pennacchia
Robyn Pennacchia is a brilliant, fabulously talented and visually stunning angel of a human being, who shrugged off what she is pretty sure would have been a Tony Award-winning career in musical theater in order to write about stuff on the internet. Follow her on Twitter at @RobynElyse