Get Ready For Your Close-Up, Tea Bag Pro-Life Congressman Who Pressured His Mistress To 'Bortion His Baby
News
October 10, 2012 11:50 AM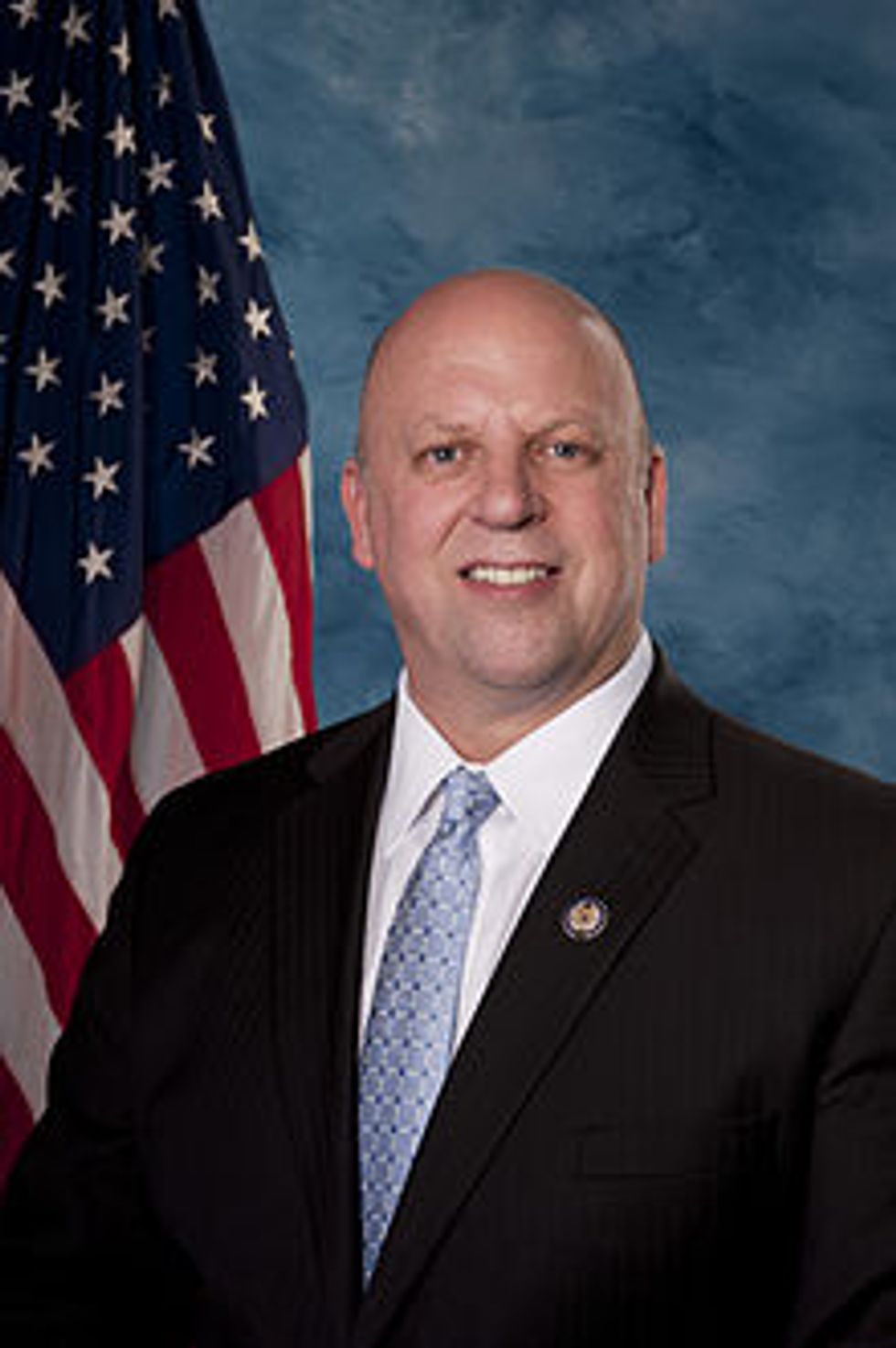 Bitches. All you're trying to do is treat their foot fungus or whatever, and they hold you down and rape you probably, and then they tell you they are on the Pill or something, and then they get your sperm all up in them and it makes a little tiny baby! Obviously it is their fault your wife divorces you after initiating divorce proceedings two years prior when she found out about your first affair (of four). What can a future Tea Bag pro-life Congressman do butrecord himself on the phone pressuring the succubus-raper to get a 'bortion of his tiny little Gift from God? Tennessee Congressman Scott DesJarlais, you are a walking Good Decision!
---
There are so many delicious quotes from Rep. Scott DesJarlais's secret recording of himself and his inamorata, wherein they argue like Jews and Palestinians over who sucked whose toes first (DesJarlais claims his lover came on to him, from the examining table!), and who is or is not too busy to go with his lover to have the tiny baby bits suctioned from her womb, and who is or is not responsible for DesJarlais's long-suffering wife filing for divorce. (Hint: it is Scott DesJarlais's lover who is to blame, ever and always, mostly because she's not a man.)
"You told me you'd have an abortion, and now we're getting too far along without one," DesJarlais tells the woman at one point in the call while negotiating with her over whether he'll reveal her identity to his wife. They then discuss whether he will accompany her to a procedure to end the sort of life the congressman now describes as "sacred."

"You told me you would have time to go with me and everything," the woman complains.

"I said, if I could, I would, didn't I? And I will try," DesJarlais says. "If I can [find] time, you're saying you still will?"

"Yeah," the woman answers.

The two bicker over when they can meet to hash out a solution, and they make clear the nature of their relationship when DesJarlais says delaying a resolution isn't fair to his wife.

"This is not fair to me. I don't want you in my life," the woman says.

"Well, I didn't want to be in your life either, but you lied to me about something that caused us to be in this situation, and that's not my fault, that's yours," the doctor responds.

"Well, it's [your] fault for sleeping with your patient," the woman fires back.

After arguing for a bit about who came on to whom -- with the woman seeming incredulous at DesJarlais' interpretation that she made the first move -- he gets back to the abortion. [...]

He talks repeatedly of getting the problem "solved" or "fixed" and eventually explains he's desperate to patch things up with his wife, who had filed for divorce two years before, in late 1998, alleging improper marital conduct. She had relented, however, and according to court documents, they were trying to reconcile.

The marriage appeared to fall apart for good at about the time DesJarlais made his recorded phone call, and he eventually admitted in court papers to at least four affairs. Court records indicate that at one point in the marriage, they had a "written agreement to date other people."

When DesJarlais was recording the call, though, he appeared to be trying for a last-ditch reprieve.

"Well, I've been going crazy. I mean, if Susan could talk to you, she'd tell you that I've been psychotic for months over this," DesJarlais says. "I don't sleep at night. I mean, it's like I'm trying to build my family back together just waiting for it to fall apart, and it's been eating me apart."
Poor mean, dumb fucker.
Oh and by the way, this is all someone else's fault, duh.
"Desperate personal attacks do not solve our nation's problems, yet it appears my opponents are choosing to once again engage in the same gutter politics that CBS news called the dirtiest in the nation just 2 years ago."
[HuffPo]
Rebecca Schoenkopf
Rebecca Schoenkopf is the owner, publisher, and editrix of Wonkette. She is a nice lady, SHUT UP YUH HUH. She is very tired with this fucking nonsense all of the time, and it would be terrific if you sent money to keep this bitch afloat. She is on maternity leave until 2033.