Get Well Soon, Rand Paul, You Unmitigated Dick!
coronavirus
March 23, 2020 11:10 AM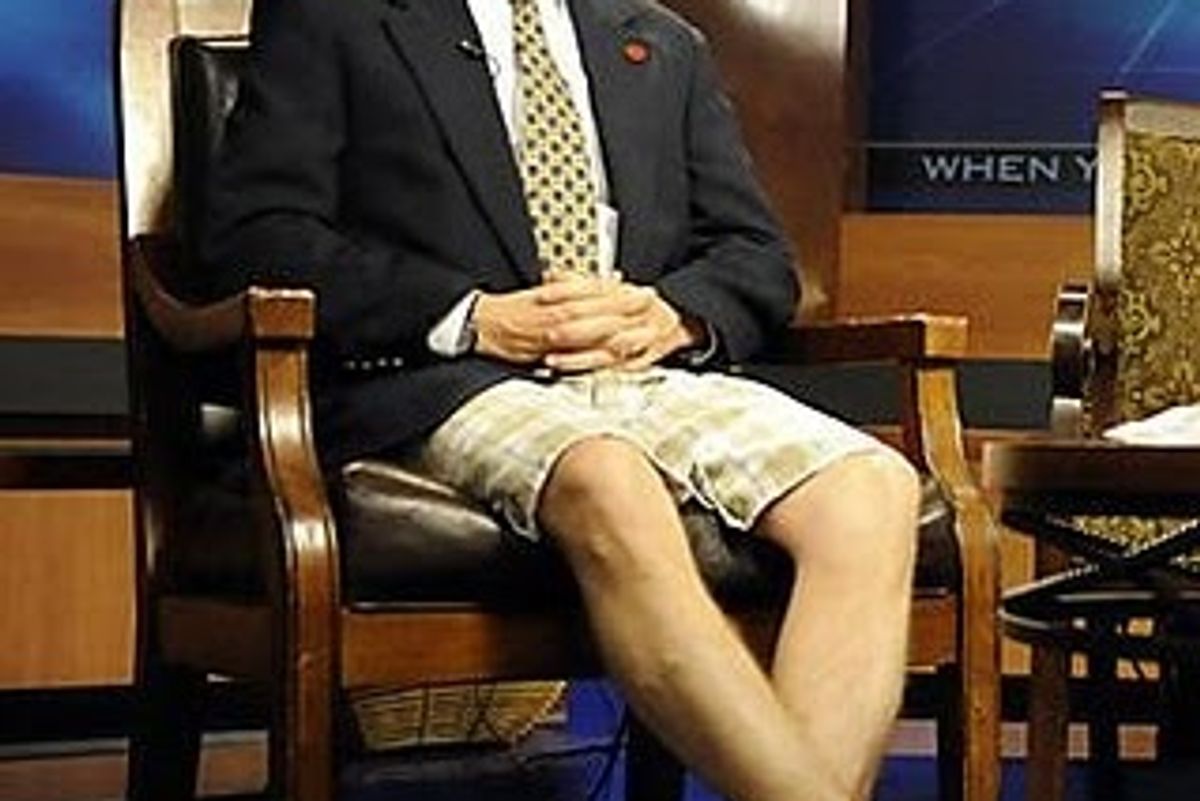 It was inevitable that multiple members of Congress would become infected with the highly contagious COVID-19 virus. It was not inevitable that the Senate's own Typhoid Mary would be a medical doctor who should bloody well know how infectious disease goes. No, not even if that senator is a jackass who made up his own "board" to certify that he's a doctor of ophthalmology in good standing.
Sunday, Kentucky's junior senator tweeted that, despite being "asymptomatic," he'd gotten access to a coronavirus test, which came back positive that morning.
There are several problems with this statement, beginning with the fact that it's not actually true.
---
Paul didn't just randomly decide to get tested. As his Deputy Chief of Staff Sergio Gor admitted, the senator attended the "Speed Ball" at Louisville's Speed Art Museum on March 7, after which multiple attendees were diagnosed with the novel coronavirus. And because Paul is missing a chunk of his lung after that altercation with his neighbor, he decided he'd rather be safe than sorry, at least on his own account.
True to his libertarian ideals, however, he didn't much care about anyone else's safety or sorriness. Which is entirely on brand for the asshole who held up the coronavirus stimulus bill last week so he could insert a pointless, DOA provision about getting troops out of Afghanistan. And his "big," "bold" proposals for helping others who have contracted the virus? You guessed it. Payroll tax holiday.
Several political figures in attendance at the March 7 event took proactive measures to protect the public. Democratic Governor Andy Beshear tested negative after the event, Democratic Rep. John Yarmuth self-quarantined for two weeks until he got a negative result, and a local judge, unable to get tested because she was asymptomatic, took the precaution of canceling court for two weeks to protect the public.
But not Rand Paul, who blithely went about his business, crisscrossing the country for "extensive travel and events" and rubbing elbows — literally — with his fellow senators.
He even managed to get his sweat on yesterday at the Senate gym, going for a swim in the members-only facility's infinity pool. The gym was closed as of Thursday, but multiple senators accessed it via keypad, including Rand Paul. Gotta get in one more workout before those test results come in, right?
LOL, remember that funny time last week when Paul's chief strategist Doug Stafford shit-tweeted New York Mayor Bill de Blasio for going to the gym and swapping body fluids with his fellow citizens?
But you know who isn't laughing? Rand Paul's fellow senators.
Mitt Romney, who is desperate to avoid exposing his wife Ann to the virus, as she suffers from multiple sclerosis, is now in self-quarantine. As is his fellow Utah Republican Mike Lee.
The Arizona delegation is united in nothing else but their readiness to kick Rand Paul in the dick once he recovers.
"Might not have gone to the gym, might not have sat at a meal. You know, maybe I would make arrangements to vote all by myself ... He is a physician himself. So, one would think his ability to assess the risk is pretty good. He calculated wrong," said North Dakota Republican Senator Kevin Cramer. This seems to be the general opinion in the Senate, which has been ignoring social distancing recommendations and meeting for 12 hours a day to get the stimulus package hammered out.
"Furious. Staff too. Everyone," another anonymous senator texted CNN.
But if there's one asshole willing to go down with the corona ship, it's Lindsey Graham. While the Office of the Attending Physician advised Lee and Romney to self-quarantine immediately, Senator Graham insists that the Capitol physician told him this whole 'rona thing is, like, no big deal.
"I sat by him Thursday. I've been told that we don't need to self-quarantine," Graham told the Washington Post. "So what I'm going to do is just assume it's okay."
Neat! Rand Paul also assumed it was okay, and that worked out just fucking great.
[Louisville Courier Journal / CNN / WaPo]
Follow Liz Dye on Twitter RIGHT HERE!
Please click here to support your Wonkette. And if you're ordering your quarantine goods on Amazon, this is the link to do it.
Liz Dye
Liz Dye lives in Baltimore with her wonderful husband and a houseful of teenagers. When she isn't being mad about a thing on the internet, she's hiding in plain sight in the carpool line. She's the one wearing yoga pants glaring at her phone.