Goooooooood Morning, Wonketariat!!! Wonkagenda For Fri., July 20, 2018
Russia
July 20, 2018 08:38 AM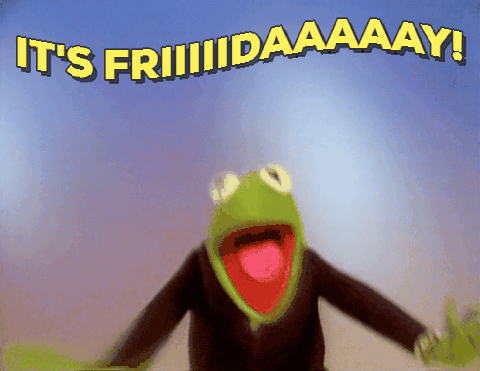 Wakey wakey, Wonkers! Poor Dom is out sick today, so you'll have to make do with me, Yr FDF. Let's see what may or may not be on the agenda for today ...
---
Trump's efforts to un-screw the pooch after the treason summit in Finland were complicated when Russian media reported that he and Putin had cooked up a secret plan to bless the Russian seizure of Ukrainian territory with a "vote." Probably explains the winking.
The the White House press office announced that Trump invited Putin for another playdate this fall during the midterms. They probably should have told Director of National Intelligence Dan Coats, but that would have ruined the surprise when Andrea Mitchell asked him about it on stage in Aspen. Don't try this at home, kids! These guys are PROFESSIONALS.
Rod Rosenstein was also in Aspen, where he received a standing ovation before opening his mouth. Guess they just really liked his tie! Rosenstein went on to announce that henceforth the government will actually let American states, corporations, and individuals know when they're being hacked. Sure the FBI's three top cybersecurity guys just retired in disgust. But don't worry -- this time Johnny Law will totally stop Jack and Zuck and Oleg and Zhang from stealing all your shit.
Speaking of turnover, Politico reports that everyone in the White House is depressed and wishes they could quit after the debacle in Helsinki. Cue the world's tiniest violin!
But Interior Secretary Ryan Zinke is living his #BeBest life. He's got a new plan to save all those endangered species by making it easier to build shiny, new oil pipelines through their habitat. It would be a goddamn shame if he were eaten by polar bears while christening an oil rig in the ANWR!
Over at the FCC, Commissioner Ajit Pai shot down Sinclair Broadcasting's plan to improve the media landscape by gobbling up every TV station in America. The NY Post reports that Trump's buddy Christopher Ruddy, who just so happens to own Sinclair's rival Newsmax, told Trump to shitcan the merger last week. Probably just a coincidence.
Jared Kushner has an editorial out in the Washington Post with America's ambassador to Israel, David Friedman, and US negotiator for the Middle East, Jason Greenblatt. They have solved the Israeli-Palestinian crisis by telling the Palestinians to stop being so mad already and think about starting a business. Yeder eyzl hot lib tsu hern vi er aleyn hirzhet. Israelis have demonstrated their good faith by passing a law diminishing the status of Arabs in Israel. Vey iz mir!
Want a peek at how your senator or congressperson is spending leadership PAC funds? Check out this report released by Issue One and the Campaign Legal Center. Spoiler Alert: WHAT THE FUCK??? Someone please splain us why this year Rand Paul spent $11,043 at restaurants in Italy and Malta, $4,492 on a limousine service in Rome, and $1,904 at the St. George Lycabettus Hotel in Athens? And it looks like Devin Nunes must have box seats at Boston's TD Gardens, where he racked up $14,638 on tickets. Who knew Gem was a Celtics fan!
And speaking of whores, Rep. Dana Rohrabacher (R-Vladivostok) knows the Russians didn't hack the DNC servers because Julian Assange swears he has actual proof that he'll be able to turn over once he gets free passage to a country with no extradition treaty to the US. Sounds legit!
Corey Stewart, Virginia's favorite teahadist also-ran, claims that Stephanie Saul, a Pulitzer Prize-winning reporter for the New York Times, broke into the apartment of Brian Landrum, a part-time worker on his senatorial campaign. Saul claims that she knocked on the door and left a note with Landrum's houseguest. Surely Tim Kaine is a-quakin' in his boots at such a formidable opponent.
Politico reports that Mitch McConnell has withdrawn the judicial nomination of Ryan Bounds to the Ninth Circuit after Tim Scott, the GOP's only African-American US senator, said he wasn't going to vote for a guy whose student writings referred to multicultural organizations as "feel-good ethnic hoedowns." Scott's "no" vote was enough to sink Bounds's nomination. But once it was clear that it would make absolutely zero difference, Marco Rubio announced that he, too had serious reservations about Bounds. Slow fucking clap, Marco.
After the Bounds flameout, Democrats demanded to see alllllll of SCOTUS nominee Brett Kavanaugh's writings before they would meet with him. (Which is more consideration than Merrick Garland got, dammit!) Judiciary Committee Chair Chuck Grassley and ranking member Dianne Feinstein, both of whom were born in 1933, took a field trip to whippersnapper George W. Bush's Presidential library to see if Kavanaugh wrote any naughty words when he worked in the Bush White House, or before that when he assisted Kenneth Starr in harassing a 22-year-old White House intern. Keep fighting, DiFi!
Things got hot on the set of The View when demented lunatic Jeanine Pirro tried to crazysplain "Trump Derangement Syndrome" to Whoopie Goldberg. Then things got hotter backstage when Goldberg told Pirro, "Fuck you! Get the fuck out of this building!" Pirro's gonna get a lot of miles out of that one, but we are #TeamWhoopie4Lyfe!
In sad news, Adrian Cronauer, the Armed Forces Radio DJ made famous by the movie "Good Morning Vietnam," has died at age 79. Cronauer went on to become a lawyer and was active in veterans' causes until his death. Rest in peace, sir.
God knows what fresh horrors the day has in store for us! Fortify yourself with this Nicetime video of babies getting glasses for the first time. Shhhhh, don't tell Dom!
Follow your FDF on Twitter! And maybe give a get well shoutout to Dom, while you're at it!
Please click here to fund us, because HOLY WOW, shit gets even weirder on Fridays!
Liz Dye
Liz Dye lives in Baltimore with her wonderful husband and a houseful of teenagers. When she isn't being mad about a thing on the internet, she's hiding in plain sight in the carpool line. She's the one wearing yoga pants glaring at her phone.