GOP Car Salesman/House Candidate Charged With Car-Lot Sex Attack
News
March 15, 2011 05:14 PM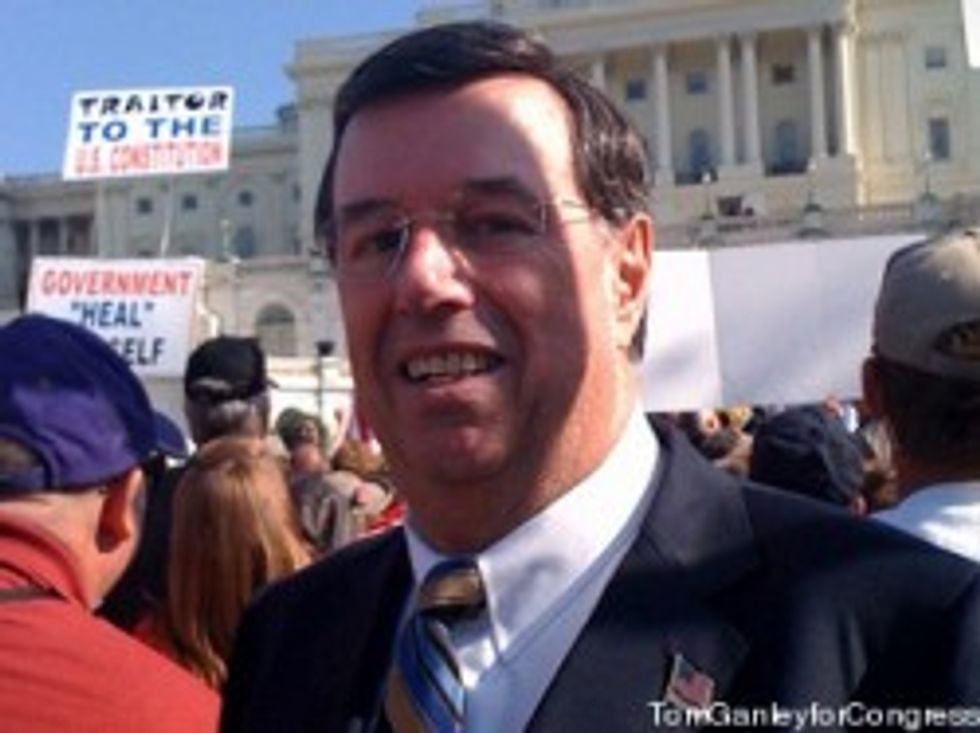 A grotesque 68-year-old car salesman, Republican"young gun" (?!) and failed Senate/House candidate from Ohio has been charged with "three felony charges of gross sexual imposition, and single counts of kidnapping, abduction, solicitation, and menacing by stalking." Tea Party-endorsed Tom Ganley allegedly attacked a woman from Cleveland and stuck his hands down her pants after she refused his sexual advances, at a car dealership, where she was having her car serviced. During his campaign against Congresswoman Betty Sutton, Ganley redundantly described the sex-crime allegations against him as "lies, slander and false" and then helpfully explained that his victim was a Democrat, even though she's a teabagger he met at a Tea Party rally. And then he threatened to sue his opponent when even more women came forward claiming that Ganley committed sex terribleness against them.
---
(You can do your own "whoa, a Republican guy sexually assaulting a woman?" jokes in the comments. WE WILL STICK TO THE NEWS FACTS.)
The Chronicle-Telegram reports:
Thomas Ganley, the millionaire owner of several auto dealerships who unsuccessfully challenged U.S. Rep. Betty Sutton for the 13th Congressional District, was indicted by a Cuyahoga County grand jury on seven counts .... The charges stem from an accusation dating back to Aug. 1, 2009, when a 37-year-old woman took her vehicle to be serviced at the Ganley Chevrolet on Lorain Avenue in Cleveland. Ganley, 68, of Brecksville, reportedly invited the victim into his office where he solicited her for sex and had sexual contact. Afterward, prosecutors say, he made several menacing phone calls to her.
Wow. So this happens, in America? You take your shitty Chevrolet to the dealer and the "millionaire owner" tries to rape you? Just because you met him before at a, uhh, Tea Party rally? We have heard all about being fucked by the dealership's service department but this is a whole new level of pig. How did this guy not win his election and become the House Majority Leader?
Oh yeah, and Mr. Tea Party Capitalist sold 874 cars through Obama's socialist Cash For Clunkers federal welfare-to-car-dealerships program. [Cleveland.com/Chronicle-Telegram]