GOP Losers So Mad At GOP For Treating Them Like Losers
Featured
August 21, 2015 08:30 AM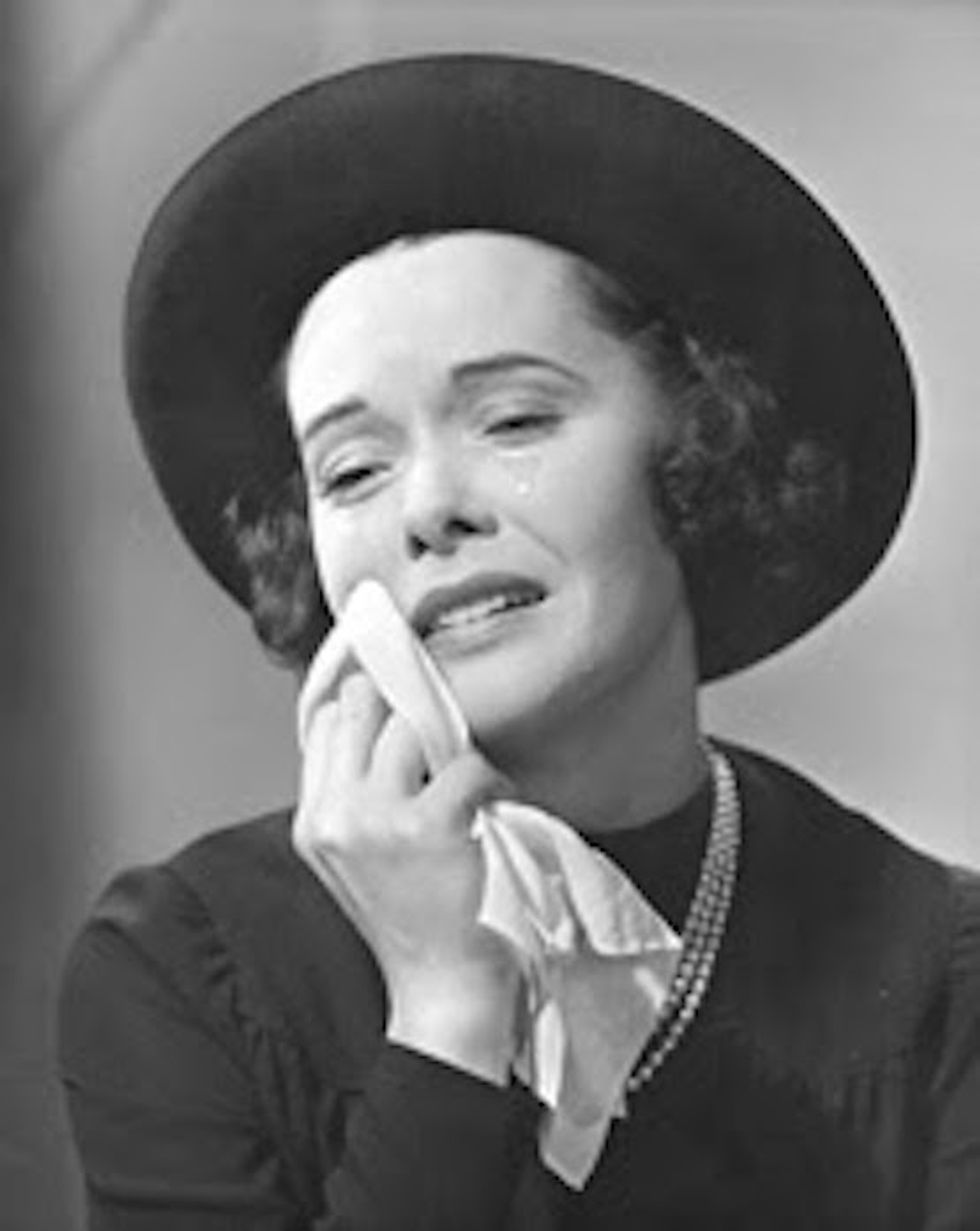 Now we just need a tiny violin
---
Oh, look at these poor little cry babies, all in need of a nap:
Two weeks after the first Republican presidential debate in Cleveland, several candidates scraping the bottom of primary polls are still seething about their treatment — and ripping party leadership for what they describe as, at best careless, and at worst intentional, decisions that embarrassed them on national TV.
Seems the biggest losers in the Republican race -- the dried puppy turds on the bottom of your shoe, as it were -- are still pouting about how they had to stand in an empty room and pretend to debate each other while most of America was stopping by Kool Chain Bar & Grill for some happy hour apps and frozen blended umbrella drinks before heading home to watch the real Republican presidential debate, starring Donald Trump and nine other people who are not Donald Trump.
Adding to the insult was the energy and enthusiasm that accompanied the prime-time Republican debate later the same night, featuring the top 10 candidates and an arena packed with 5,000 raucous attendees.
None of the campaigns wanted to bitch and moan openly, of course, but all of their anonymous aides reported that yeah, their bosses are super chapped about how they were officially designated as the second-tier losers of the Republican Party. Frowny face.
Whatever. Like we can't guess who the most butthurt candidates are? Not Carly Fiorina, probably, since everyone says she won that round, and she has skyrocketed in the polls since then, all the way to a high enough single digit that Serious Journalists are digging through their dusty archives to remember why she will never be president. (It is because of how she slaughtered Hewlett-Packard, that's why.)
We do not think Rick Perry is too too upset because he's in so much denial, he thinks he's still running for president, even though he is flat-busted broke and has even fewer supporters than dollars. He is deader than a death row inmate in Texas under Gov. Perry.
There's George 9/11 Pataki 9/11, from the state of 9/11, who was governor of 9/11 during 9/11. That's pretty much his platform, we guess, and -- this is really pitiful, you guys -- he's busy trying to remind people of that because everyone forgot to Never Forget:
A retired high school teacher, Raymond Harmacinski, began to praise Mr. Pataki's record when a note of uncertainty crept into his voice.

"I followed you when — you weren't governor when they hit the towers?" Mr. Harmacinski, 77, asked.

Mr. Pataki quickly assured the man that he had, in fact, been in office on Sept. 11, 2001. "I was," he said. "I was governor then."

Mr. Pataki spends a lot of time these days reminding voters that he used to run the State of New York.
We can't even make fun of that. It is just too fucking pathetic.
Lindsey Graham, well, he never really intended to become president of the United States anyway, just the president of old white dudes, so we figure he's probably grateful for the opportunity to appear on Fox News before his base goes to sleep.
Bobby Jindal, on the other hand, he might be doing some fist-shaking, though, because he takes himself pretty seriously. On the other hand, he's been pretty busy gunning for Lindsey Graham's white dude voters, so perhaps he hasn't found the time to cry about how far behind he is.
Then there's Jim Gilmore.
Anyway, moving on, we figure the poutiest candidate has to be Rick Santorum, who started whining before the debate about how IT'S NOT FAIR that the "runner up" in the 2012 Republican primary didn't get to babble with the grown-ups during prime time. He'd been polling at nearly 2 percent before the debate, according to Fox News, and he really helped himself, with the boo-hooing, because he's managed to cut his support in half since then. Good job, Rick!
Some of the candidates are apparently mad at the Republican National Committee for making up funky rules to try to keep the most embarrassing Republicans out of the main event. That worked! They're also mad at Fox News for letting early bird viewers at home -- their names are Merle and Ethel -- know that no one is actually watching the second-tier debate, nothing to see here, really, nobody cares about this at all, look, Merle and Ethel, there is no live audience, it is dead, might as well soak your dentures and wait for "Wheel of Fortune."
Overall, there's been plenty of finger-pointing in different directions. Though the RNC indicated Fox was primarily responsible for handling event logistics, the network said the Ohio Republican Party did most of the work. The state party told POLITICO that it contracted with Fox and helped distribute tickets — with assistance from the RNC.
One might say, then, that Republicans are -- AHEM -- in disarray. And one should say that, and then point and laugh at all these losers, fighting about which one is the least loser-y, not that it matters because, like we already told you, not a single one of these jerks is going to be president.
[POLITICO]