Government Agencies Just Buying Each Other Hookers Now
News
January 11, 2013 09:14 AM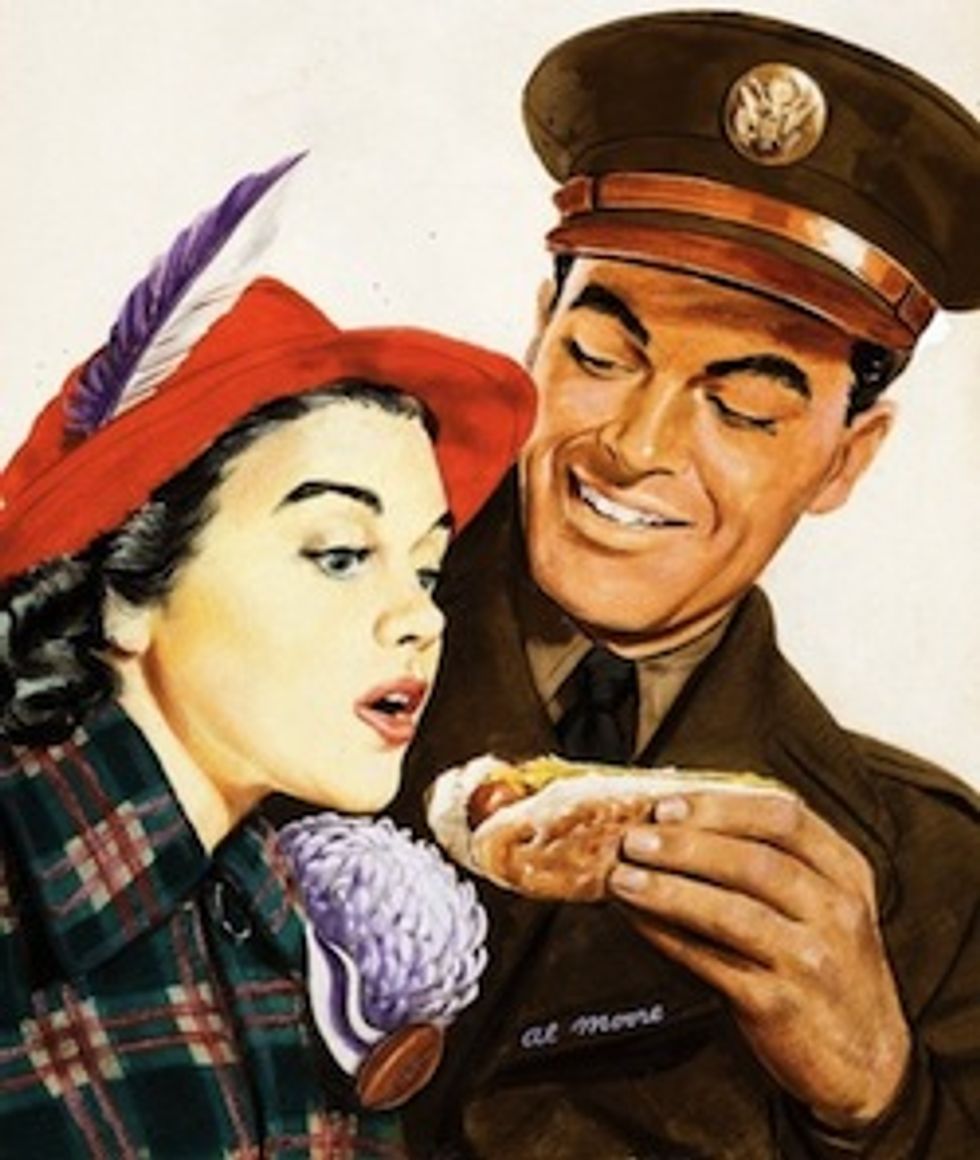 Remember back in April, when the Secret Service got in trouble because it was not onlyhiring hookers, but refusing to pay them? They were not even being scrupulous about their unscrupulous deeds!
---
A bunch of people got fired, and everybody forgot and moved onto the next national security crisis, and then Benghazi, probably, and the election, and then still Benghazi, and... oh, nevermind. Anyway, turns out that CIA Secret hooker? She was hired by the DEA. I KNOW.
That's right — the Drug Enforcement Agency hired a Colombian hooker for President Obama's advance team. The same agency that brought you the revelation of heroin being just as bad as weed is now bringing ladies of the night to the Secret Service, for secret services!
Two U.S. Drug Enforcement Administration agents "facilitated a sexual encounter" between a prostitute and a U.S. Secret Service agent days before President Barack Obama visited Colombia for a summit meeting in April 2012, according to a Justice Department investigation obtained exclusively by NBC News.
A third DEA agent was kind of involved, per the document, but "while DEA agent #3 was present for a dinner that took place earlier that evening with the USSS agent and the other two DEA agents, he was not present in the residence when the sexual encounter took place." Thank goodness. So what did he do?
All three DEA special agents admitted that they had paid for sexual services of a prostitute, the investigation also found, and "used their DEA Blackberry devices to arrange such activities."
1) They did it? It looks like they totally did it!
2) It took three of them.
To be fair, it sounds a little complicated:
Sources briefed on the scandal have told NBC News that approximately a dozen members of the Secret Service security detail hit the clubs of Cartagena on the evening of April 11, 2012, for a night of drinking that ended with them bringing women back to their hotel rooms.

Some of the women received money, and others did not ask for any, but in one case, an agent refused to pay, and the woman summoned a police officer. That led to an angry encounter that resulted in the debauchery becoming public.
See? It wasn't so crazy! The hookers were just all mixed in with all the other mysterious club women the government agents were tanglin' with while they were supposed to be securing the Land of Escobar. And really, who goes to Colombia and DOESN'T get a couple of illicit blowies from maybe-hookers? They were... blending in.
[NBC]
Check out Wonkette on Facebook and Twitter, and, if you're curious how a fella could have fun without hookers, Rich Abdill is on Twitter too.