Guns Don't Kill People, People Shooting Guns Kill People: Your Week In Hilarious Gun Death News
News
July 18, 2013 11:44 AM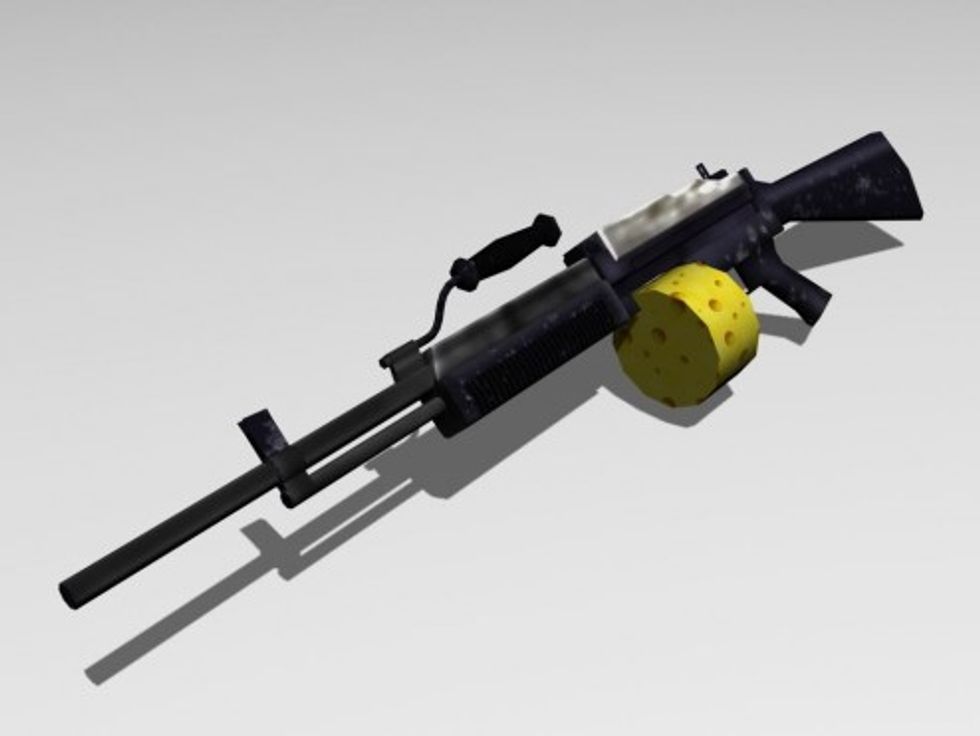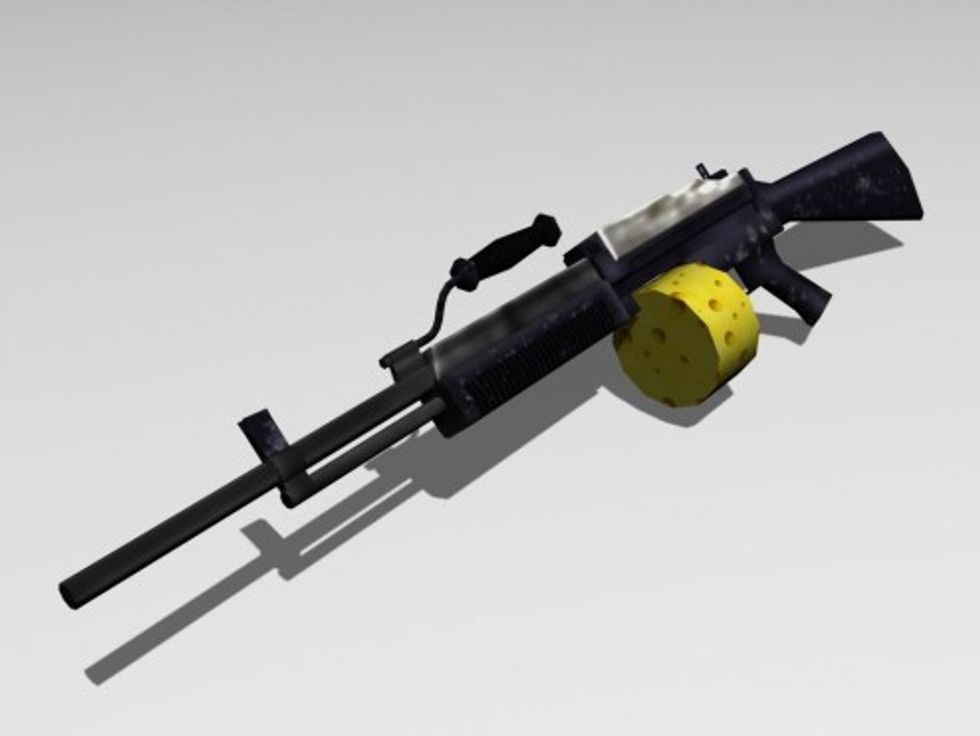 Greetings faithful Wonkettes! What a perfect crapstorm of a week in guns, what with people shooting unarmed people and then other people screaming that they were justified and courts agreeing and then the rest of us bleeding from our ear holes, because of all the screaming. But under all the screaming there were a couple of things going on that, well, pretty much kept the status quo in place as far as gun laws were concerned. So we hope you all took your beta-blockers this morning or you have some nitroglycerin handy because it is time once again for one of our periodic tours through the precincts of BLARGHHH GLURRRRG GUNS SECOND AMENDMENT SLUUUURGLE SNARL FREEDOM!
Terrorists! They sure do want to kill us, huh? So maybe it would be wise to take steps to prevent them from abusing our nation's Second Amendment by buying up all the guns they want? When Al Qaeda spokesmen are turning up on videos telling jihadists how easy America makes it to obtain firearms, a rational person might think it makes sense to pass laws to attempt to prevent such actions.
Oh hi there, rational person, may we introduce you to our nation's Congress? On Wednesday the House Appropriations Committee was voting on amendments to attach to the appropriations bill funding the Justice Department for the next fiscal year. Democrats introduced an amendment that would allow the DOJ to prevent gun sales to people whose names are on the terrorist watch list. It failed on a party-line vote, 29 to 19. Republicans said that the list was flawed, much like other lists kept by the federal government, citing as one example the time that Senator Ted Kennedy found out his name was on the no-fly list (which given the Kennedy family history with airplanes, might not have been such a bad thing). Has the GOP ever seen a list maintained by the federal government that it did not find flawed? But there you have it, Democrats: twenty-nine Republicans just voted against a provision to keep guns out of the hands of terrorists. Let us see all the ways you will not use that in campaign ads in 2014.
Democrats also failed in their efforts to repeal the Tiahrt Amendment, while Republicans passed an amendment blocking the ATF from requiring gun dealers in border states to report sales of multiple firearms. For people who are piss-in-their-pants terrified of criminal thugs and armed Mexican drug cartels and who have wasted eleventy gazillion dollars investigating FAST & FUGHAZI!!11!, conservatives sure do suck at doing one fucking thing that might help law enforcement keep guns out of the hands of criminal thugs and Mexican drug cartels.
Of course a more heavily armed society is a feature, not a bug, for our nation's death merchants. Which is why the NRA has its tits in a wringer because Eric Holder took the opportunity of speaking to the NAACP convention in Orlando on Tuesday to call for states to repeal "Stand Your Ground" laws. Scott Lemieux has a good piece over at The American Prospect in which he argues the obvious: that laws in the states are inadequate to deal with our gun culture, that carrying weapons in public gives the carrier unique responsibilities, while paradoxically so many people become more irresponsible and reckless when they are strapped because their penis substitutes are such great equalizers. Okay, we made up that last one, but we think it's pretty accurate. If George Zimmerman did not have a gun, does he get out of that truck to follow Trayvon Martin? We doubt it.
Of course if society were more heavily armed, maybe Zimmerman would have considered the possibility that Martin also had a gun on him and not chasing after the teenager was the better part of valor? As Tavis Smiley notes, we're all waiting for the NRA to make that argument. And waiting…
Florida's "Stand Your Ground" law is about to get another test anyway with the case of Jordan Davis, another unarmed black teenager shot to death by some asshole for the crime of playing music in a convenience store parking lot too loudly for the shooter's delicate eardrums. Based on the witnesses and evidence, this case seems a little more winnable, but you know, Florida. So we're not holding our breath.
And if this country needs any more evidence that we still have a problem with our perceptions of and biases towards young black men, we give you this heartbreaker from Wisconsin, where a jury took less than two hours to find 76-year-old John Spooner guilty of shooting to death his 13-year-old neighbor, Darius Simmons, in front of the kid's mother. Spooner was upset because his house had been burgled and the thief had made off with some guns (sadly, not all of them). Spooner blamed Simmons because what part of Simmons was a black male teenager do you not understand? At least Spooner was found guilty, and will presumably spend the rest of his short life in prison.
Wisconsin certainly has gone insane since it elected lazy-eyed troglodyte Scott Walker governor and gave him a legislature full of candidates for Wonkette's coveted Legislative Shitmuffin of the Year Award. Two years ago these nimrods passed a concealed-carry law. By the standards of the NRA, this should have made Wisconsinites more polite. Oops, so much for that theory. We're just glad no one was hurt by this raw display of machismo. Of course some gun rights advocate is quoted in the Milwaukee Journal-Sentinel as saying that concealed-carry permit holders have also used their guns to stop crime, and it isn't fair to condemn an entire program because of a single slip-up!
Somehow we are not comforted.
[The Hill / Raw Story / Journal-Sentinel / Mother Jones / American Prospect]