Guy Who Says He Had Sex With Nikki Haley Writes Book, Releases Excerpt
News
February 10, 2011 01:20 PM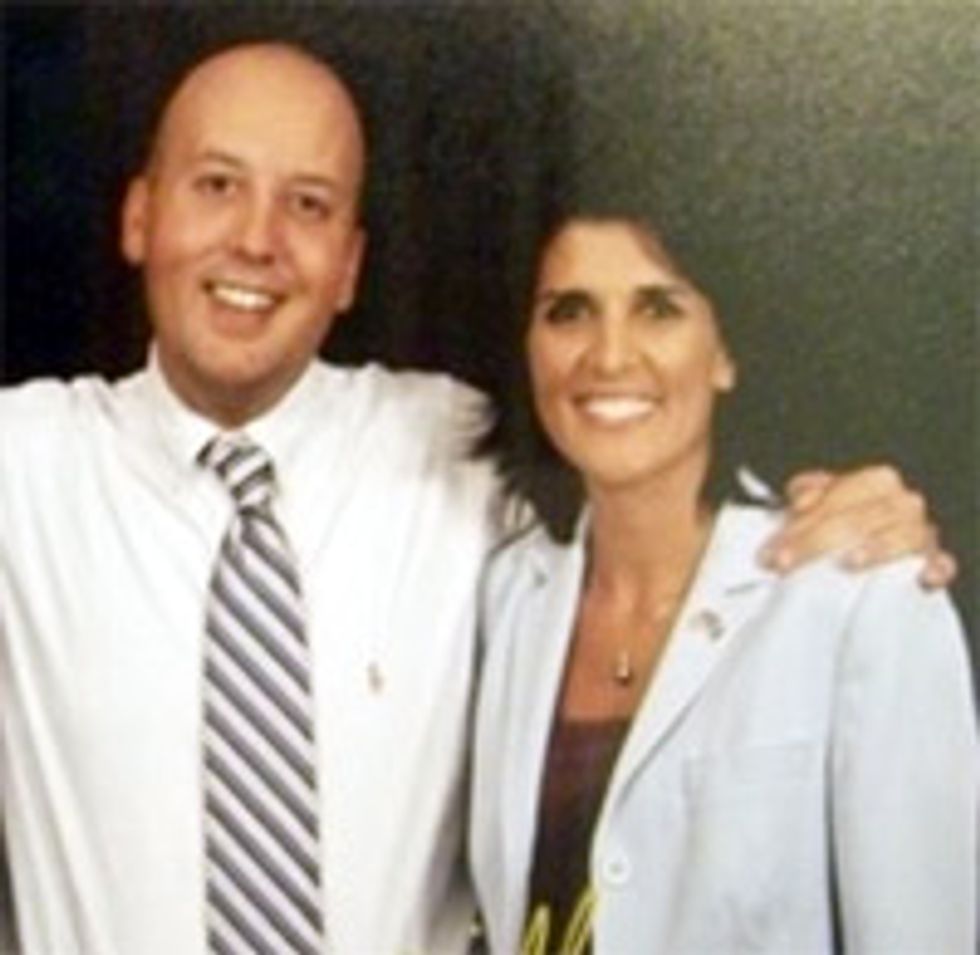 Nikki Haley is now governor of South Carolina, despite being brown and despite allegations that she posted her genitals on some South Carolina blogger guy's genital site. That guy, Will Folks, will be releasing a book about doing sex things with Haley at some point, but for now, he'sposted an excerpt. ("Sexcerpt"? Is that what they call this sort of thing on the blogs?) Here's a choice quote: "John Mayer's "Slow Dancing In a Burning Room" played on her CD changer." Gubernatorial! Another: "After sliding the front seats of her SUV as far back as they would go, Nikki climbed on top of me – rubbing her crotch back and forth over the growing bulge in my pants while I groped her ass and ran my hands through her hair and up and down her back." EWW, NIKKI HALEY HAS BACK HAIR? Oh, we misread that.
---
Nikki and I kissed even harder and heavier than we had before (away from the lights of the Vista, we weren't worried about people seeing us here), and at one point I slid my hands under her turtleneck and felt her breasts over the black bra she was wearing. [...]

Nikki told me that night that she had never been unfaithful to her husband – and that up until that evening she had never so much as kissed another man before.
According to this bro, more sexiness happened before the Palmetto-scented lovers finally seceded from each other. So if that interests you, please buy this man's dirty beach novel.
Anyway, if there's any way any of this can be proven, Nikki Haley will be the last person with brown skin or a vagina to be elected governor of that state for at least 500 years. [FITS News]