Half of George W. Bush's Daughters Are Now Gay-Marriage Advocates
News
February 01, 2011 10:23 AM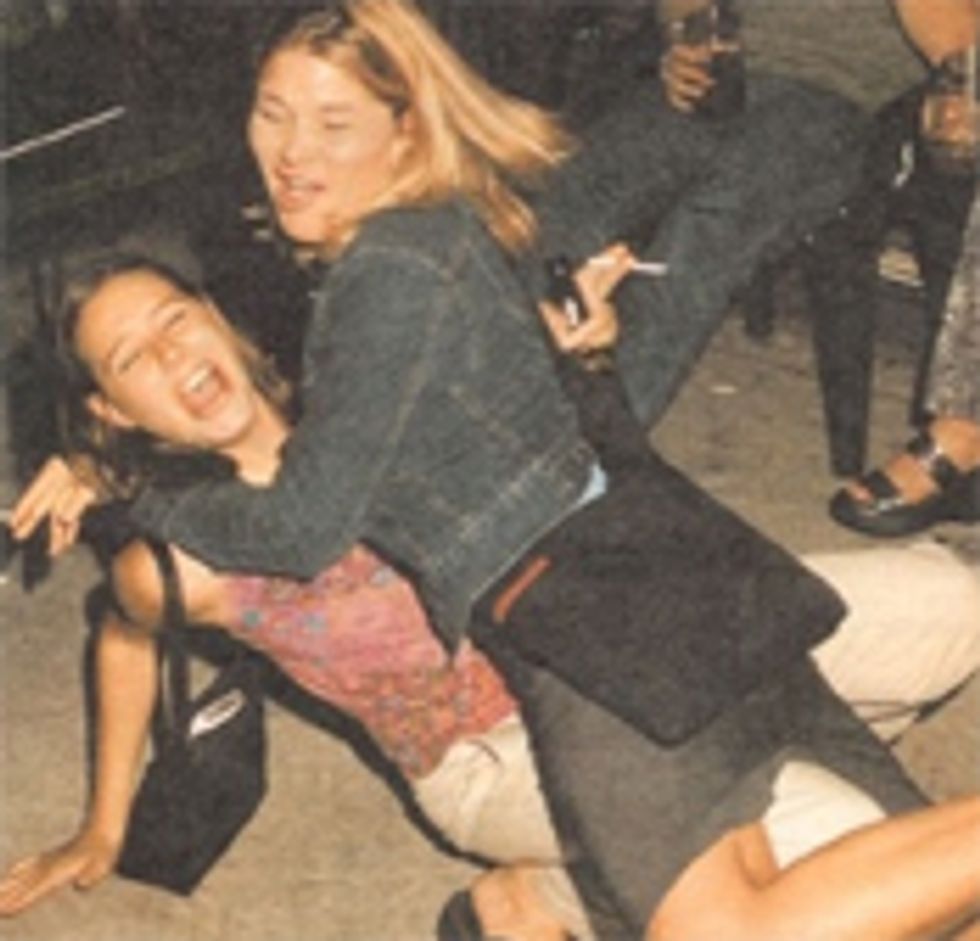 ---
Hey look, it's that daughter, the one who was the bottom. The other one always seemed to take more after her father; this one, after all, actually seems slightly interested in politics and not quite so much in booze. So not only is Barbara Bush in favor of socialist health care plots (wow, remember that post?), she is also in favor of gay marriage, even though her father bravely tried to defend against this immoral attack on Christendom (when he was up for re-election, that is). Great! Perhaps it would have helped to say these things when her family was relevant to the political agenda.
According to the crack team at the Times, who always somehow know a thing or two about the Ivy League (must be from diligent journalism!), Barbara Bush used to be a minor gay icon:
C. Brian Smith, a friend from college who is gay, recalled that the Yale Ms. Bush inhabited was filled with openly gay students and unbothered by questions about sexuality. "She had that mind-set," he said. "She was loved by the gay community at Yale."
This girl spent way too much time with "C. Brians" and not enough with rattlesnakes, a gun, and a Bible as her only friends, it would seem. (Not that her father did. But when he got drunk enough, it seemed like it.)
A spokesman for Mr. Bush said he had no comment. Her sister, Jenna Bush Hager, a correspondent for "Today," has not publicly discussed the topic.
"It's time we pass a constitutional amendment against Barbara. Not that we have anything against people who are Barbara!" [NYT]