Happy National Opt-Out Day! Go Forth and Get Groped
News
November 24, 2010 11:09 AM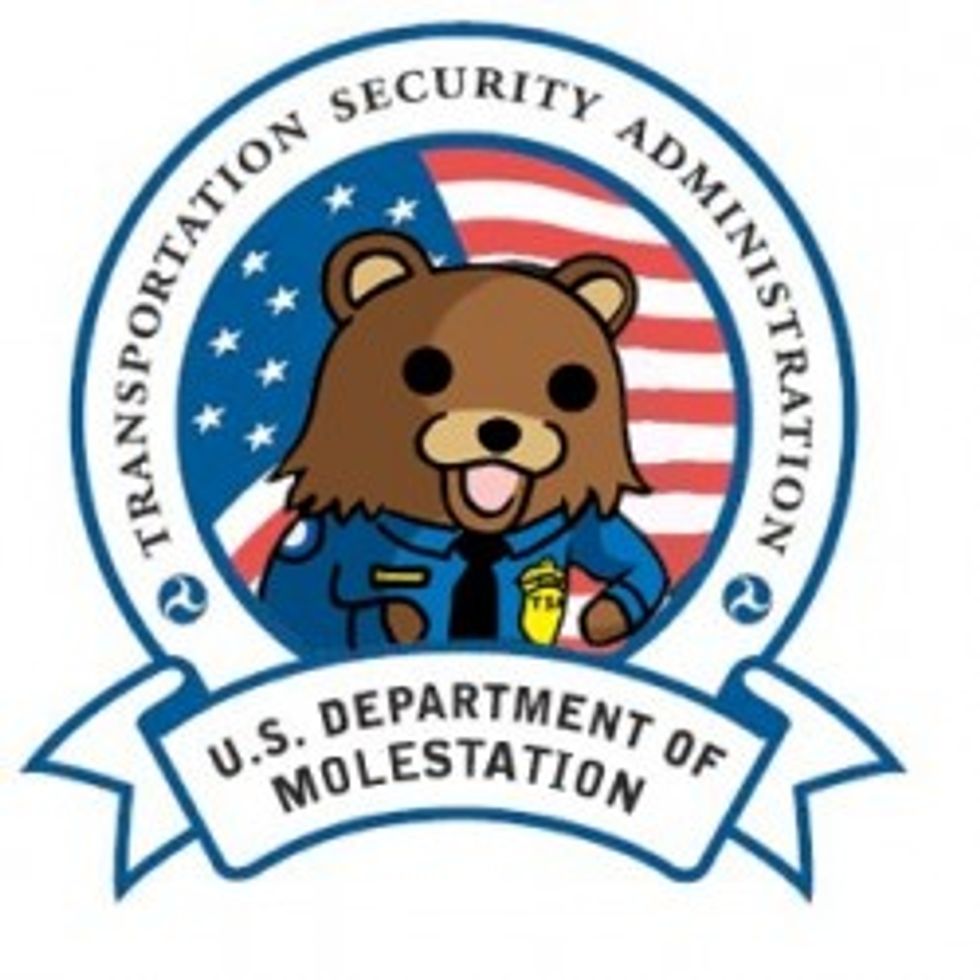 National Opt-Out Day is finally here! Thousands of men, women, children and stray cats are expected to refuse a TSA naked cancer chamber scan, choosing instead to be gate raped by career failures. Chief TSA Pedobear "John Pistole"says that people who love getting cancer shouldn't opt-out, because then you won't get cancer and also there might be flight delays. So now everyone must opt-out, in order to make John Pistole look foolish and dumb. Would you like to be groped, for pleasure, but do not anticipate flying anywhere today? That's okay, the TSA is giving out free grope coupons! Print one out and hustle over to the nearest airport. There is a one hundred percent chance somebody is going to touch your penis or vagina today.
---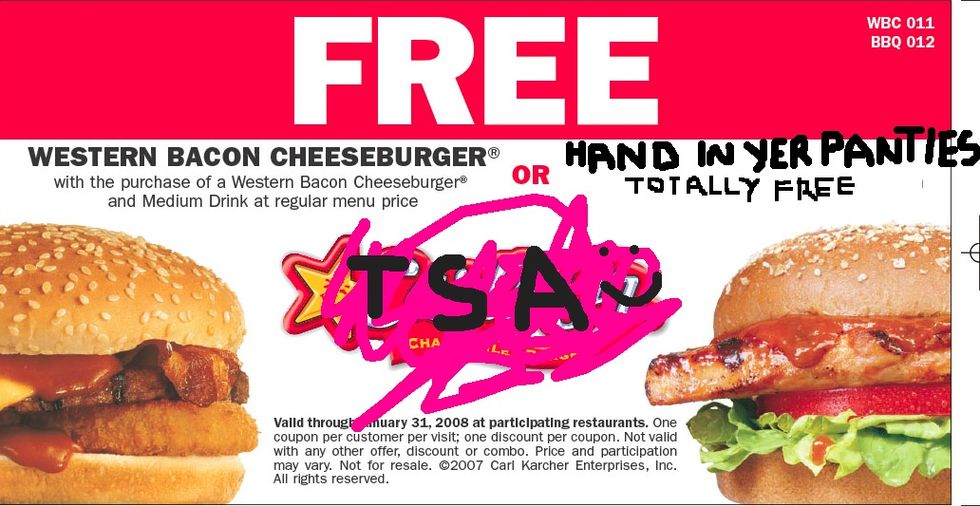 Hand this free coupon to the TSA agent with the glitter sharpie who "checks" your boarding pass and/or coupon before you proceed forth to be groped. (Remember to have your driver's license or Library of Congress card out and ready, so that the TSA person can make sure your name matches the name on the coupon!)
But also send your erotic TSA fan fiction/real life sexual abuse stories to tips at wonkette dot com. Subject line: "Good Touch!" or "Bad Touch!" depending on how it goes. If you are a coward and opted-in for the porno-scanner, your subject line should look something like "Michael Chertoff saw me naked and then injected me with Cancer, I'm a loser." Safe travels, everyone!