Help Belt-Deprived Urban Youths Defeat Prison Culture, Droopy Drawers
News
October 17, 2012 10:26 AM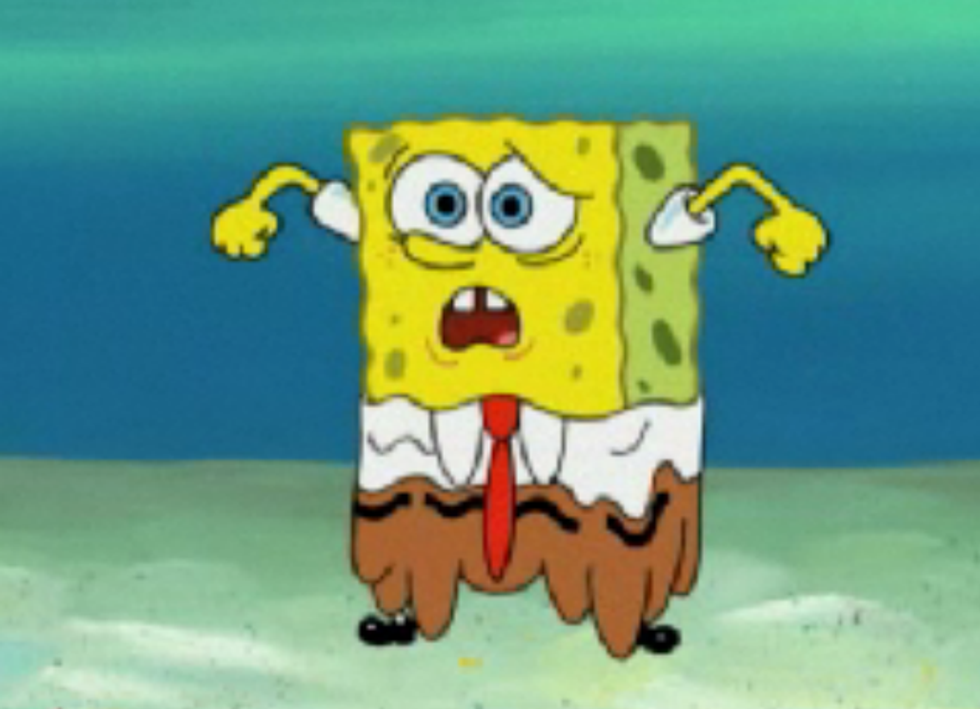 Prince George's County is a community imperiled: It's not the police officersbeating students and lying about it, no, and it is not high-school football players having liaisons with prostitutes during school-sponsored trips.
---
The real problem, you see, is much worse: Students in the D.C. suburb have taken to wearing... saggy pants.
Yes, readers, it's really that bad. Sometimes, students wear their pants lower than adults would like. Don't worry though, they've got a solution. Tell 'em, Washington Times:
Prince George's County community leaders frustrated by the precariously low waistbands of young men are collecting belts this month to put a stop to sagging pants.
Good job, community leaders! That's why students have saggy pants! Lack of belts. Related sociological finding: Vegetarians don't eat meat due to a lack of steak knives.
Jerrod Mustaf, the executive director of the Take Charge Foundation, said the project's goal is to "modify the culture of young people who believe it's cool to wear the pants that are sagging."
Take that, kids who want to be cool! Also, a belt.
"When we look at positive role models in our community, you don't see any positive men dressing like this," he said. (It appears no one asked him why he did not just take belts away from the positive role models instead.)
By Mustaf's logic, however, tons of clothes are about to be banned: When was the last time someone took to the halls of Congress wearing a baseball cap? A CEO wearing a T-shirt with a pun on it? Burn them! Wingtips for everybody!
But Mustaf admits it's not just belts that are the problem. It's also parents. And rap.
"It's so disheartening," Mustaf said. "You find a lot of parents who are younger, who watch Jay-Z on an awards show or Lil Wayne, and their pants are sagging... Parents still listen to and adore these rappers and these musicians."
STOP LIKING RAP, PARENTS. And buy your children belts, they are looking like hooligans. And stop using the word hooligans, it is only encouraging the hooligans.
Thank goodness an upstanding gentleman like Mustaf is around with his organization, which the Times describes as "a nonprofit organization based in Prince George's County that focuses on helping families and their children avoid bad choices and behavior that can lead to jail."
Of course, back in 2001, the Times had a different story, describing ol' Jerrod Mustaf, who, by the way, was a football player at that school that had the hooker problem:
Ever since he was linked to the murder of his pregnant girlfriend in Arizona in 1993, former DeMatha High School and Maryland basketball star Jerrod Mustaf has been trying to polish a tarnished reputation...

In 1998, Maricopa County (Ariz.) Superior Court records showed that Mustaf fathered five children by five different women, not counting Hayes, and ordered Mustaf to pay child support to one of them.

That same year, Mustaf filed for bankruptcy in Maryland, even though he was playing [basketball] in Europe and earning more than $141,000 monthly, according to a lawyer's report. Also in 1998, Mustaf settled, for an unspecified amount, a wrongful death civil suit...
Oh dear. And it looks like the Seattle Times has even more murdery details, about how his NBA career faltered because of people being dead around him?
But if this was in the '90s, why were they writing about him in 2001?
He was charged with second-degree assault for reportedly attacking Shalamar Mustaf in February. Shalamar Mustaf calls herself Jerrod Mustaf's "wife" although the home they are sharing in Mitchellville, Md., was listed as her "temporary residence" in court documents. She is the niece of Louis Farrakhan, leader of the Nation of Islam.
Whaaat?
After the reported assault, Shalamar Mustaf sought protection from Mustaf. In March, he was ordered by the Maryland district court in Prince George's County to stay away from their home, the school her son attends and her place of employment.

Shortly thereafter, Mustaf was arrested for violating the protective order.
Well, that doesn't sound like the same guy--
Apparently this is not the only time Jerrod Mustaf has been involved in a domestic abuse case. Bruce Lowe, a Glendale, Ariz., police detective, said that in 1997 Mustaf assaulted and fired a gun at a woman who gave the name of Psasha Mustaf.
OK stop Washington Times, we get the idea, even if you are being kind of libelous. Also, you heard the man, kids. PULL UP YOUR PANTS. [Washington Times via DCist]