Here Are 10 Sexxxy NSFW Pictures Of Navy Boys Climbing A Greasy Obelisk, And Now You Are Gay
News
May 23, 2017 12:15 PM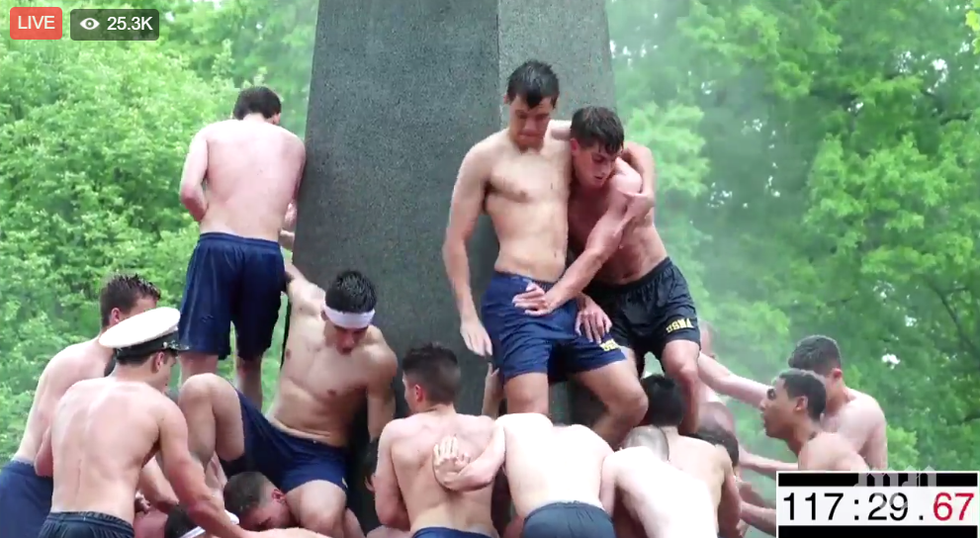 Oh ho ho ho ho ho, Monday was the annual thing where all the Naval Academy plebe boys (and a few girls too!) have to climb up a greasy obelisk while getting sprayed down constantly. It is a very important American pornographic military tradition, and the Washington Post streamed it live on Facebook! This is what they had to accomplish, as reported by WaPo:
---
It's an annual tradition: The first-year students can't begin their summer until they replace an underclassman's "dixie cup" hat at the top of the monument with an upperclassman's hat.
Anyway those are some great details, let's get to the porn. Jesus Christ, what took us so long, right? Let's go: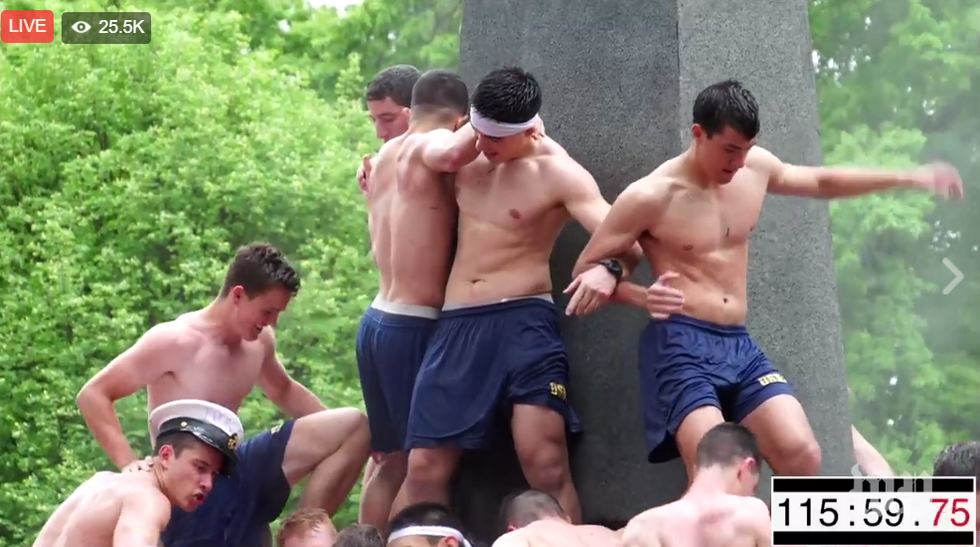 You gay yet?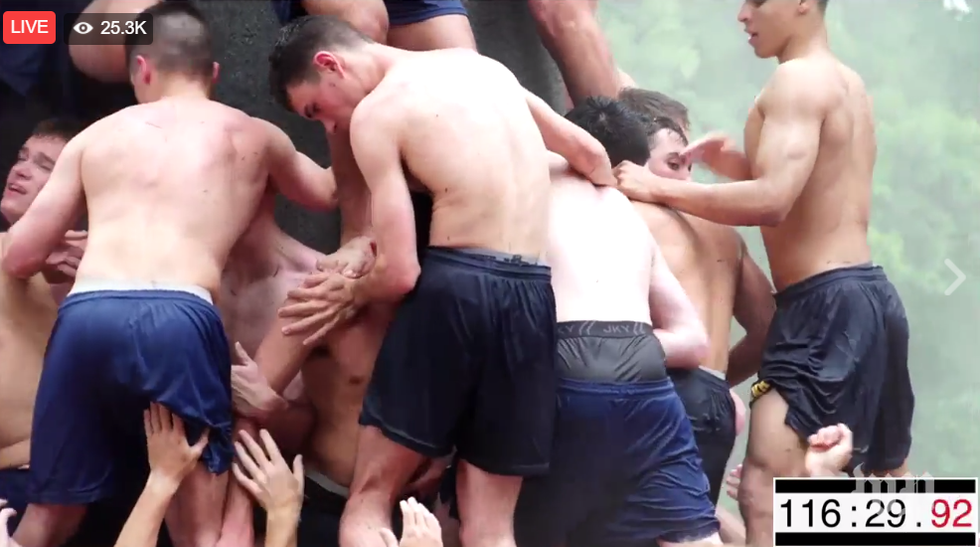 You gay yet?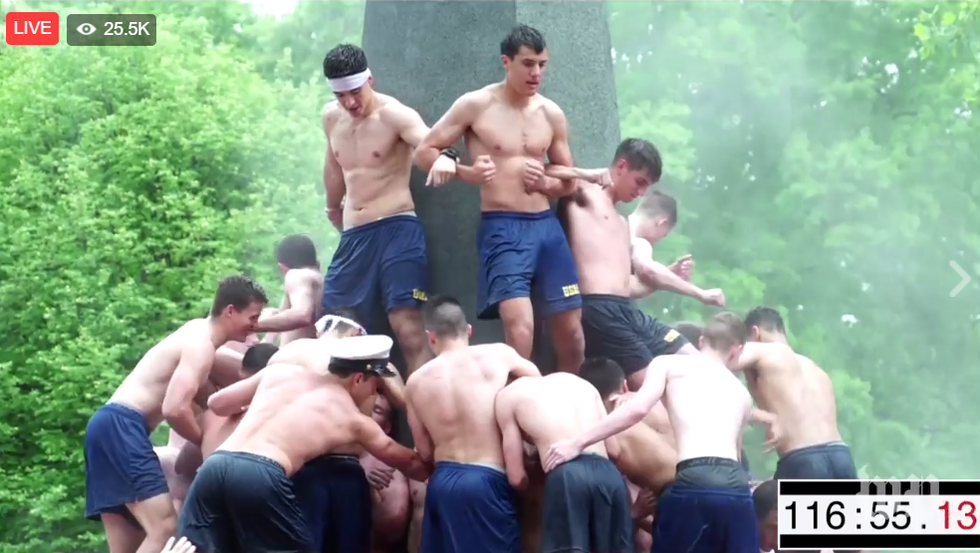 You gay yet?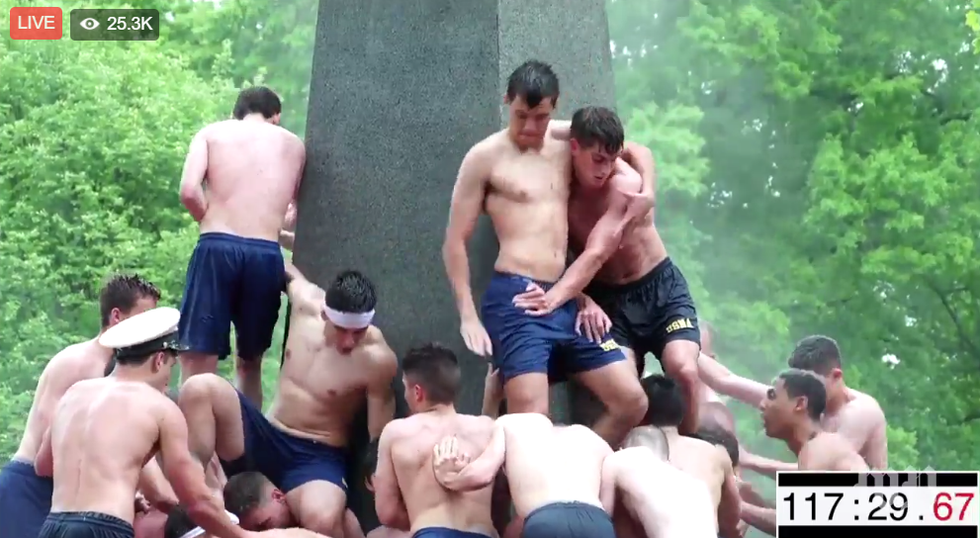 YEP NOW YOU ARE GAY.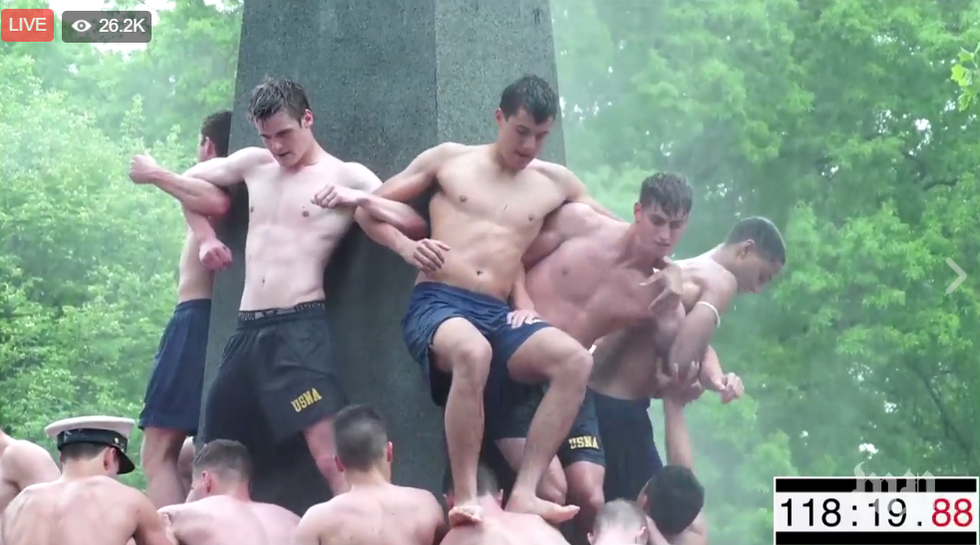 Don't slip and fall, wouldn't want you to all just be a pile of greasy naked men or anything!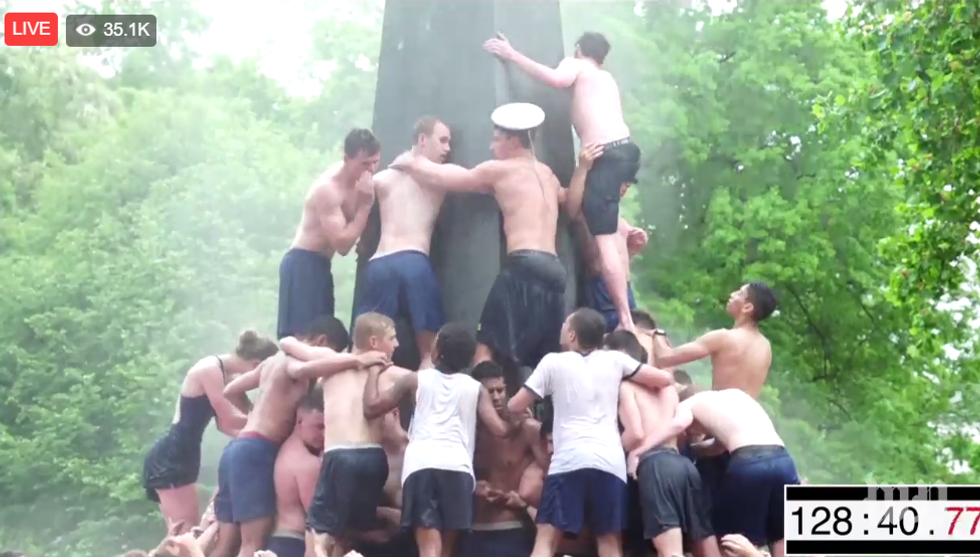 ALMOST THERE ...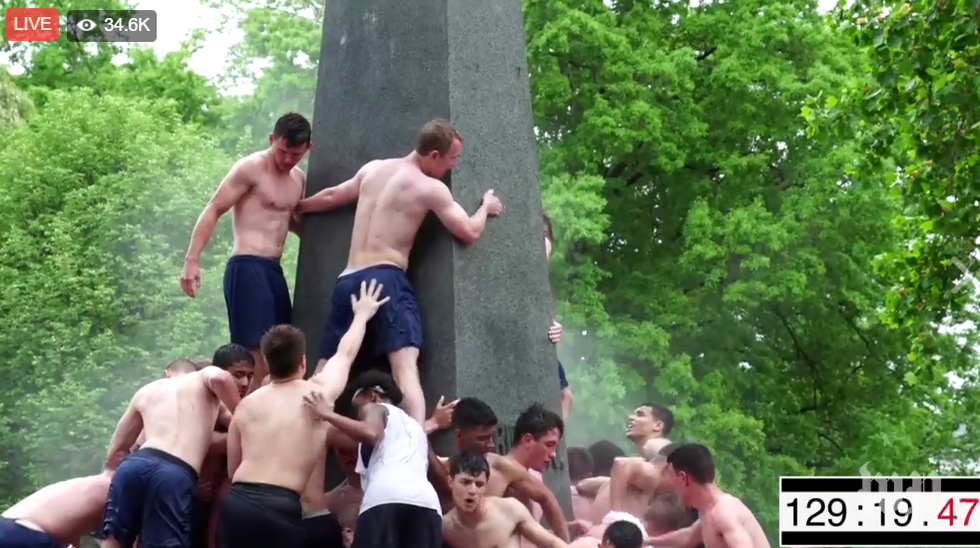 ALMOST THERE ...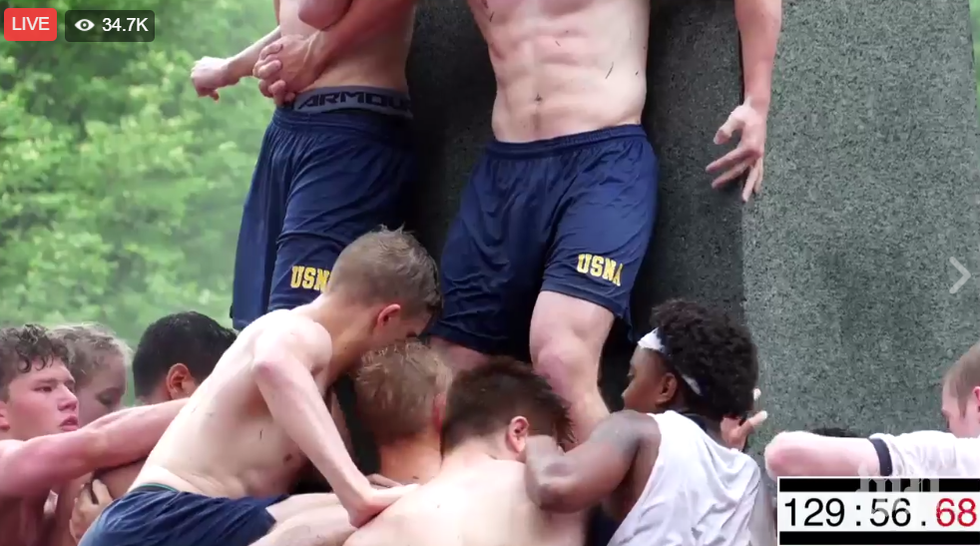 ALLLLLLLMOOOOOST THERE! (We mean almost to the top of the dick-shaped thingie, we are not talking about your fapping, you perverts!)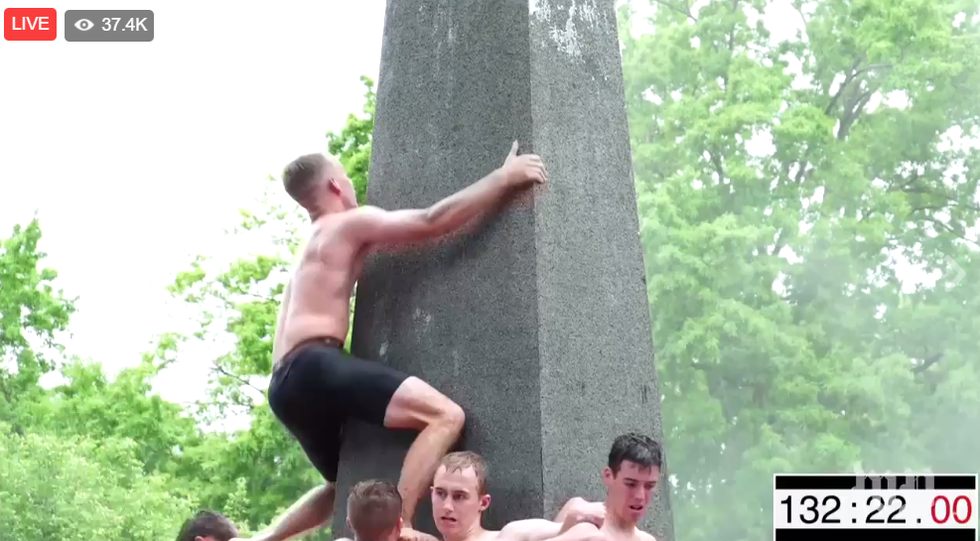 GET IT! GET IT! YOU GET UP TOP THAT POLE!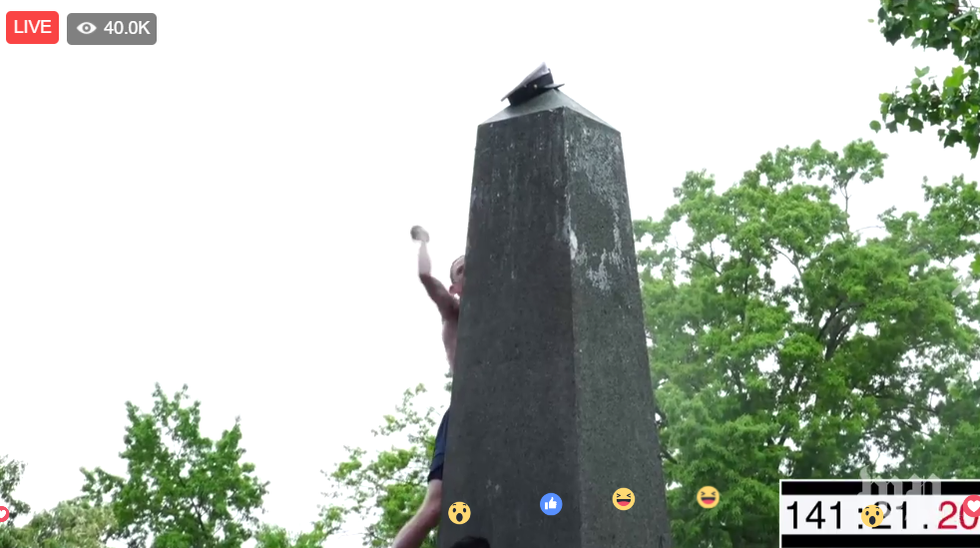 HAT! HAT! ON TOP OF THE THING! THEY WIN!
Here is the whole video, if you'd like to neglect all your responsibilities for a couple hours and instead watch hot slippery guys climb all over each other:
This has been a journalism post about an important U.S. American military tradition.
Wonkette is funded by readers like you! If you like us, click below to fund us!
Evan Hurst
Evan Hurst is the managing editor of Wonkette, which means he is the boss of you, unless you are Rebecca, who is boss of him. His dog Lula is judging you right now.
Follow him on Twitter RIGHT HERE.