Hero Larry Klayman Accepts Ethics Censure So He Can Get Back To Saving America
News
June 25, 2014 10:15 AM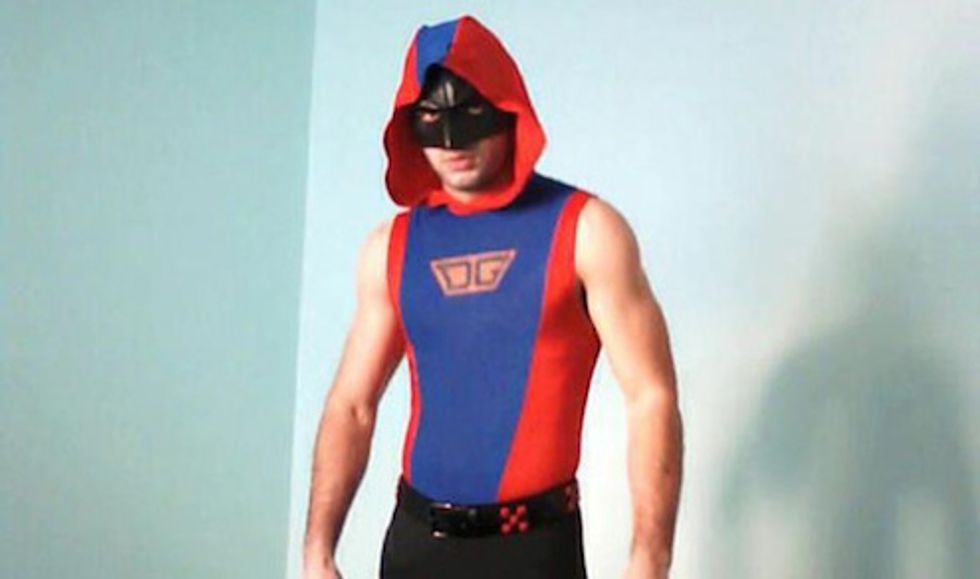 Last we heard from legal superstar/world saver Larry Klayman, he was suggesting that maybe Chief Justice John Roberts was blackmailed into voting to uphold Obamacare, and we pointed out that showed a slight lack of awareness about ethics, as he was walking right on up to slandering the motherfucking Chief Justice. We had forgotten that Larry Klayman was already in actual factual legal ethics trouble with the DC Bar, and on Monday he accepted a public censure from the District of Columbia Court of Appeals Board on Professional Responsibility. What does this mean for you, person that likes to laugh at Larry Klayman? Let's lawsplain!
---
So Larry Klayman founded, and used to be legal counsel for a little outfit called Judicial Watch, whose sole purpose upon inception was basically to sue the Clintons. True fact: we totally thought Larry was still with Judicial Watch, but turns out his current group is Freedom Watch. Who knew?
So anyway, Larry left the loving arms of Judicial Watch in 2003 to run for Senate in Florida, and from then on, things were just never the same because breaking up is hard to do. Judicial Watch and Klayman have basically been suing the bejeesus out of each other since 2006 or so. Larry even took on three cases of other individuals suing Judicial Watch, because it was the right thing to do for freedom, or something.
But -- and this is a big enormous but, the very crux of our lawsplaining today -- Larry Klayman's ethical obligations to Judicial Watch didn't cease just because he left, or even because he's in a lawsuit fight unto death with them, Under both the Florida Bar rules and the DC Bar rules, you need to get your former client's consent to take cases that are "materially adverse" to that client. Suing your former client on behalf of some other people is pretty much the very definition of "materially adverse" interests.
In other words, under the ethical rules, Klayman needed to get Judicial Watch's consent to represent clients that were suing Judicial Watch. Klayman didn't seek to get that consent, and it is pretty unlikely that Judicial Watch would have granted it under any circumstances, since they hate Klayman SO MUCH now. Indeed, it was the current head of Judicial Watch that filed the ethics complaint in the first place. Isn't wingnut infighting the very best??
Klayman agreed to accept the public censure and, in doing so, had to sign off on an agreement that does not make Larry Klayman look like a nice guy, even for Larry Klayman.
According to Klayman's agreement with bar counsel, Judicial Watch witnesses would have testified in the ethics case that Klayman's decision to represent the clients suing the group was "vindictive" and "a product of ongoing acrimony in connection with his separation from Judicial Watch."

Each of the three cases Klayman handled against Judicial Watch involved a conflict of interest, bar counsel alleged. He represented a former Judicial Watch employee, a Judicial Watch donor and a former Judicial Watch client, according to bar documents.
Now, you're probably wondering why Larry Klayman would acquiesce to such a thing when Larry Klayman's entire raison d'etre is to never ever back down. He did it so he can keep saving the world, duh.
"I wanted to put [the ethics case] behind me because I have a lot of important things to do to also protect the American people," Klayman said on Tuesday.
Sometimes you need to break some ethics eggs to make a protecting America omelet, right? Really the only thing Larry Klayman is guilty of is loving America too much, as always. Thank God he can put this whole unpleasantness behind him and get back to protecting us.