Hillary Clinton Elected President of Running for President in 2016
News
April 08, 2013 05:50 PM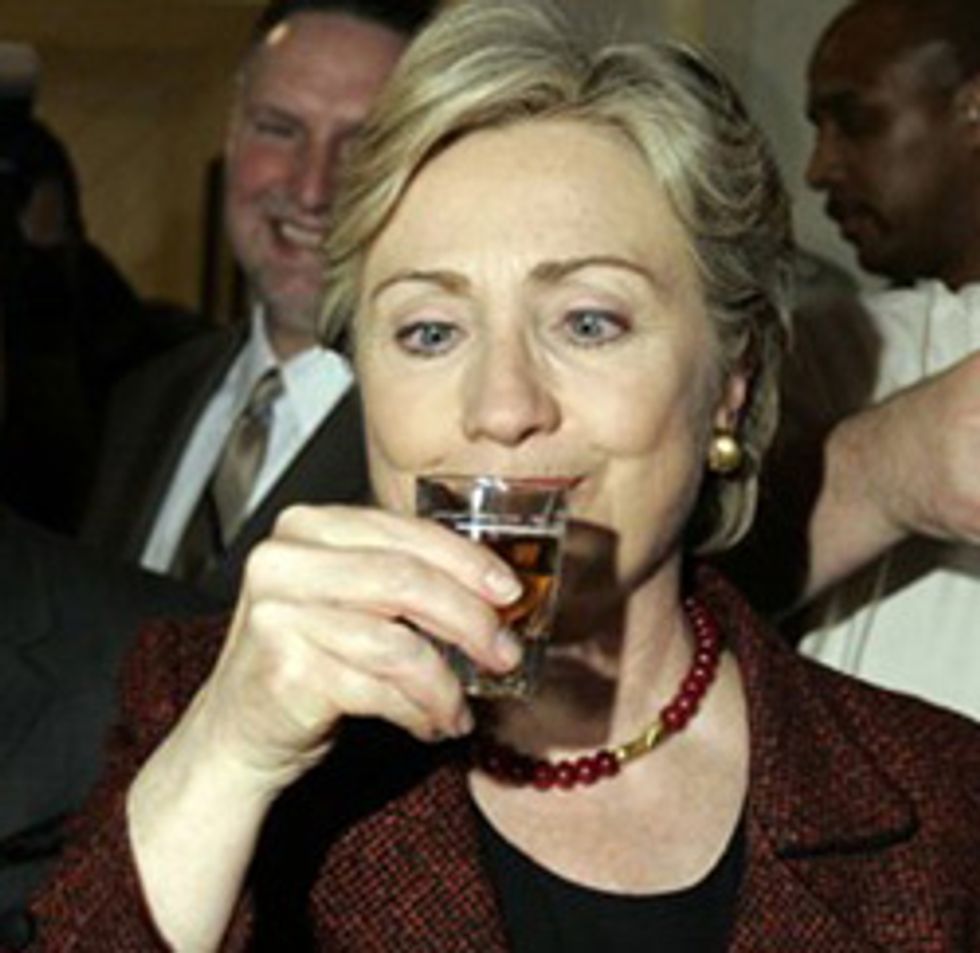 The votes are in: 51% of American voters have said in a poll that Hillary Clinton will run for president in 2016. Your Wonkette probably would have skipped the effort and just polled Hillary Clinton on whether she will run for president in 2016, but it is tradition in political journalism to first consult three hundred million people who have no idea what they are talking about for an opinion before eventually/never consulting the one who does. But okay, we hear you, America. No one misses the 2008 election more than your Wonkette.
---
From The Hill:
A full 51 percent of voters said the former first lady, New York senator and secretary of state is running for president in the 2016 election, while just 21 percent said she is not running. Meanwhile a plurality, 41 percent, believe Clinton will be the Democratic Party's 2016 nominee. Just 7 percent of voters said the party would anoint Vice President Biden, while 35 percent said the nominee would be someone else.
Maybe for this sequel we can get that Barack Obama guy to run again, but this time Hillary can win, for fairness. Another campaign would likely kill doddering old Walnuts, but we can probably get Sarah Palin to reprise her comedy role as America's Worst Loser on a ticket with, say, a jar of moose turds tangled in Christmas lights. Let's all dream of it, together.