Horny Secret Service Dude Tried To Trade Obama Schedule For Panty Access, Allegedly
News
October 02, 2014 12:19 PM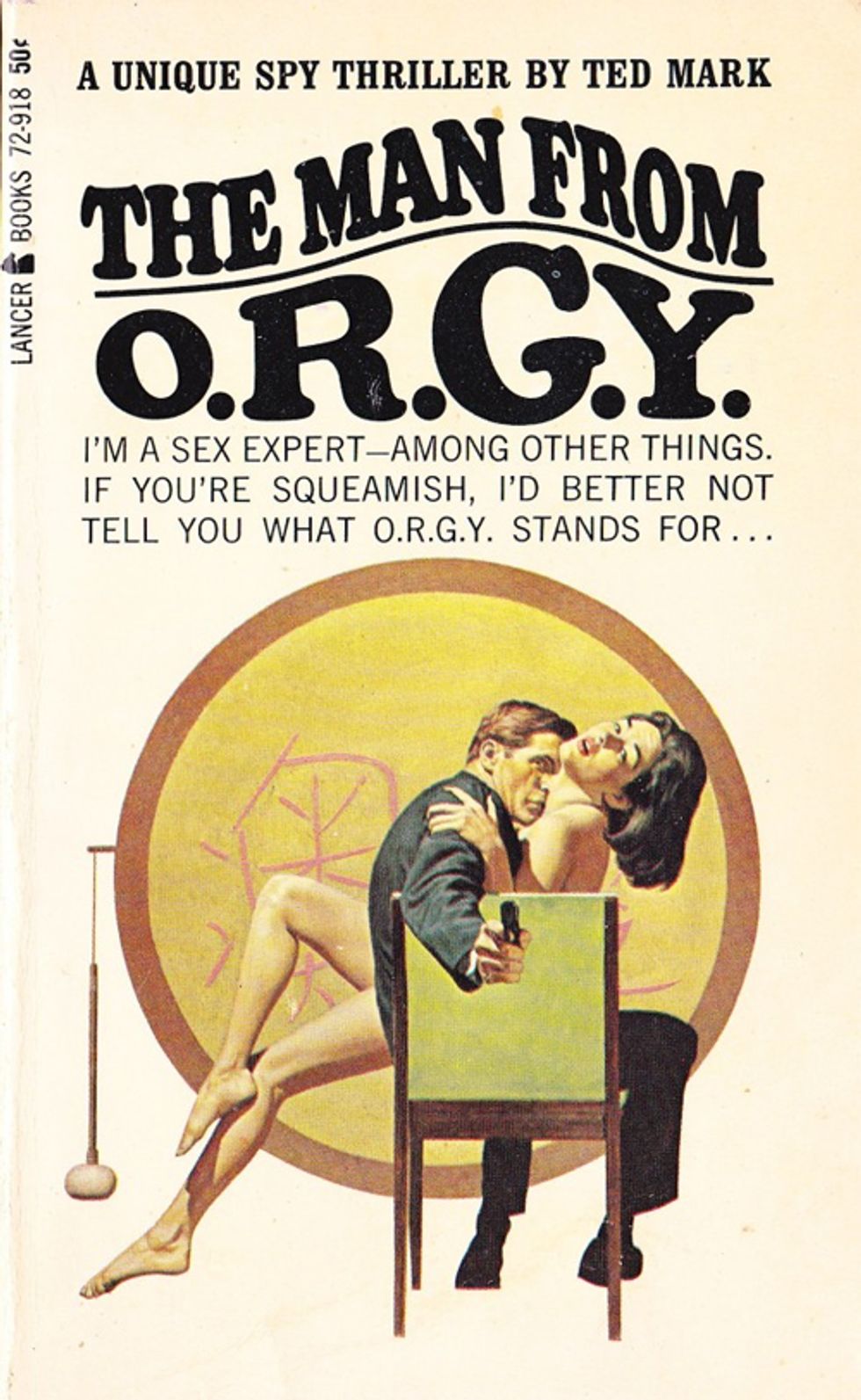 Mercy sakes! MORE tales of Secret Service dumbfuckery, only this time it's not coming from theWashington Post's Carol Leonnig, who has owned this story. This time the story comes from a blog called InsideSources, and it alleges:
---
Multiple sources inside the Romney presidential campaign confirm that a Secret Service agent provided details of President Obama's schedule several days prior to the President's campaign stops becoming public.
The article asserts that it's not entirely uncommon for Secret Service agents to "sometimes disclose private and personal information about those they are assigned to protect to opposing campaign staff," but also says that in this case, the Secret Service agent was a big old horny horndog with the hots for a sexxy Romney campaign staffer:
In the closing weeks of the 2012 campaign, a Secret Service agent was on the ground in a key swing state to coordinate security ahead of several campaign stops by the President. The agent, who was married, made advances towards a Romney campaign staff member.

InsideSources spoke with two staffers who witnessed the events in question. Each spoke on condition of anonymity and independently confirmed the details.

In one particular incident at a bar in late October 2012, the Secret Service agent, who had a number of drinks during the meeting, unprompted and in an apparent attempt to impress one of the staffers, began providing details of President Obama's schedule. The information included times and locations of the President's events in the final days of the election. The President's campaign would not release these details of the President's schedule publicly until several days later.
The post did not specify whether Agent Romeo actually got lucky, but we'll just remind you that this was the Romney campaign, after all, and so the key to the staffer's chastity belt was no doubt kept at Romney HQ in Massachusetts.
In addition to the quid pro maybe-but-probably-not quo, the post says that the agent offered staffers free rides in the Batmobile:
The sources state that the same agent on a separate occasion provided joy rides in a Secret Service vehicle with the lights flashing.
The article is also careful to point out that Romney staffers were skeptical of the schedule, although it turned out to be accurate, and that it was "not widely circulated" and didn't impact Romney strategy a single bit, since the election was just days away anyway. You might bring illicit intelligence to a Romney staffer, but they will not make use of such tainted information, sir, no they will not. Good day, sir. I said GOOD DAY.
Still! Big leak of sekrit scheduling information to an opposing campaign! That's scary and dangerous, and also pretty much unverifiable, because anonymous sources, and say, did you notice that the piece is by a gent name of Shawn McCoy, publisher of InsideSources, and just incidentally also "served as Iowa Communications Director for the Romney Campaign"?
So, since it would be very irresponsible not to speculate, is it just possible that this info from inside Camp Romney is just a lot of trolling for 2016? Hey, if Mitt were in the White House, this sort of thing would never happen, and while Rick Perry's security folks would have tackled that fence-jumper super extra hard, Mitt's Secret Service would have taken him down, given him a forcible haircut, and then served his liver with two loaves of Pepperidge Farm bread and a selection of both mayonnaise and Miracle Whip.