Houston Piñata Ban: Why Does Houston Ban Piñatas?
News
June 25, 2012 05:10 PM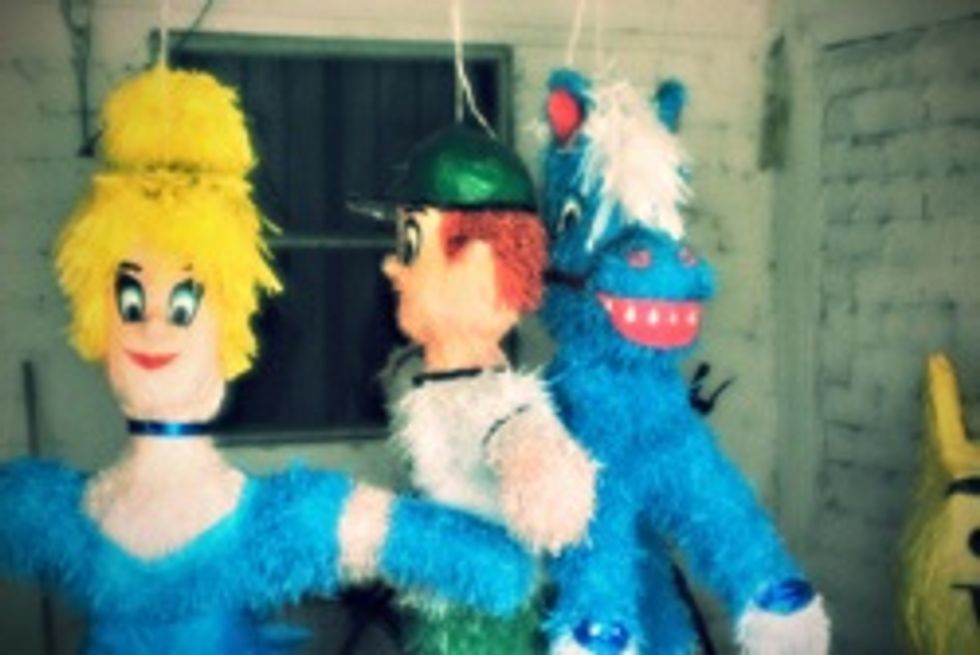 Everyone loves a good piñata. You get a baseball bat and gosmash, ha ha ha! And then everyone goes home with stuffed pockets of candy and razor blades. The kids love this nonsense. But lo, what has Precinct 4 of Houston done now? A "park policy adopted in Precinct 4, which stretches over a wide swath of the northwestern county, specifically forbids piñatas." Is this strictly an "anti-littering" issue, or an anti-Mexicans issue? Because we see no scenario in which some jerks might smash piñatas and leave their mess everywhere.
---
Let's let Tony Diaz explain his issue with the smashy candy donkey objects of birthday party lore:
Harris County officials say the prohibition is strictly an anti-littering measure, noting that the same policy also forbids other messy party favors like confetti eggs and silly string that park managers say are almost impossible to clean up. But Hispanic activists complained about signs posted in parks that specifically forbade piñatas. And Commissioner Jack Cagle decided to take the signs down while he reviews the policy.

"'Pinantas Prohibited' is not a synonym for 'Do Not Litter,' it's a synonym for 'No Mexicans Allowed,'" said Tony Diaz, the leader of a group called El Librotraficante. "It's almost as if all the signs that talk about the speed limit were to say '20 mph for your low-riders.'"
Now that Tony Diaz mentions it, Precinct 4 had better get some "20 mph for your low-riders" signs up. What? Piñatas drive low-riders, and piñatas are banned.
[KHOU]