I Braved The Tucker Carlson/Uncle Speculum Party For You, Wonket
News
October 04, 2013 11:57 AM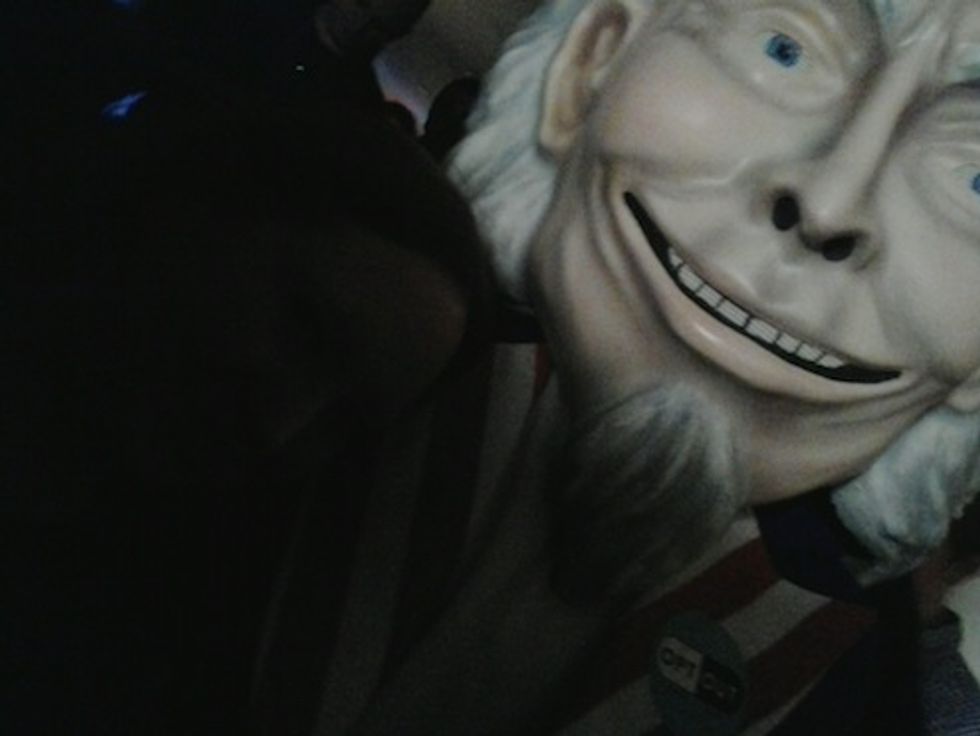 Beth Ethier, our Foggy Bottom Correspondent, brings us this A+++ report.
In case you haven't heard of Generation Opportunity, they are a not-at-all-shady Koch operation and they would like you to know that, if you are young, Obamacare will take all your money and then compile your dirty secrets for Harry Reid to look at. In addition to their Uncle Speculum ads, their informative website includes a video of a google+ hangout with GenOpp's "El Presidente" Evan Feinberg in which he warns you that Obamacare doctors will ask you whether you do the sex and then put your answer in a giant gubbamint database!
---
GenOpp's Capitol Hill "Opt Out of Obamacare Party and Panel," hosted by Tucker Carlson's Daily Caller and set to mark the opening of the new insurance exchanges, happened to come on the first day of Bonus Fun Unpaid Vacation for many hill dwellers and it had an open bar, making it a top destination for Tuesday night entertainment.
The very first thing that happened when I arrived at the 201 Bar was that John McCain cut in front of me in line. He, of course, was not going to my party, but to one deeper in the establishment that had to do with honoring philanthropically minded sports stars. My party was celebrating uninsured youth and was in a low-ceilinged hellscape jammed with furloughed staffers competing for the attention of three overburdened bartenders.
The second thing that happened was that I came face-to-grotesquely-oversized-face with Uncle Speculum. I got a true believer in a navy suit to take a picture of the two of us before he shushed me, pointing to the panel discussion starting across the room. A ripple of discontent went through the crowd as word got out they'd told the bar to cut off the drinks until after the presentation was over.
With a Daily Caller banner draped over the speakers' table I expected that rascal Tucker Carlson to appear with his bow tie fetchingly undone, but the panel was moderated by Presidente Feinberg (if you can say he moderated a panel with only one other dude on it).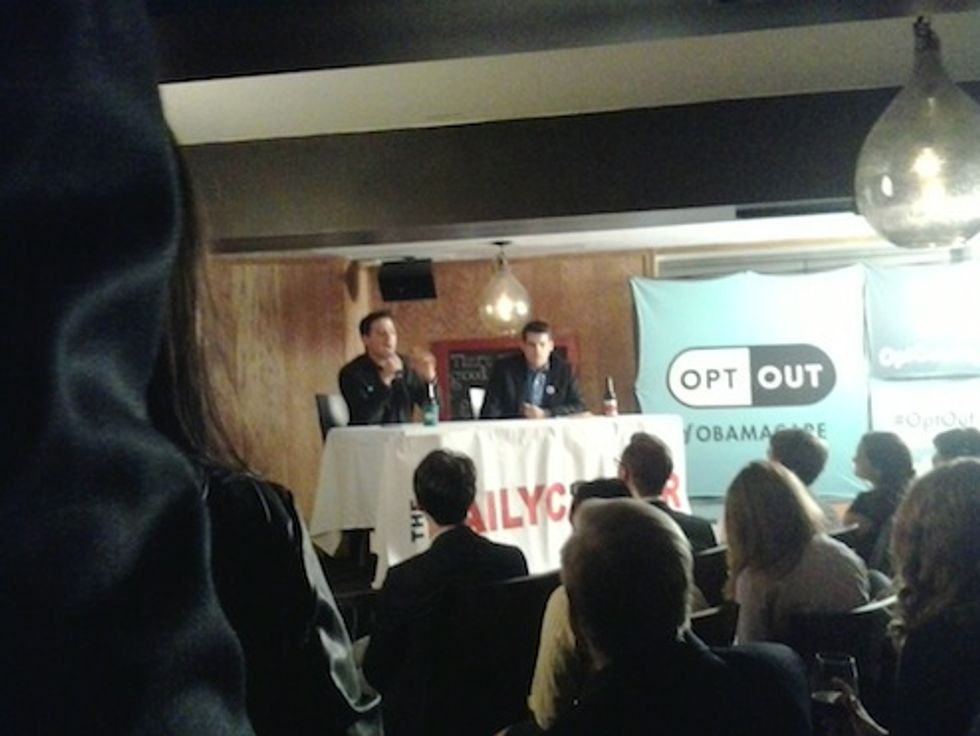 They had to share a microphone and no one could hear anything they said. Once the bar reopened, I met Elizabeth, a real estate analyst who made an excellent partner for obtaining drinks in the competitive atmosphere and then grabbing up complimentary swag from a table filled with bottle openers and cheap, cheap black sunglasses covered in shadowy superPAC logos.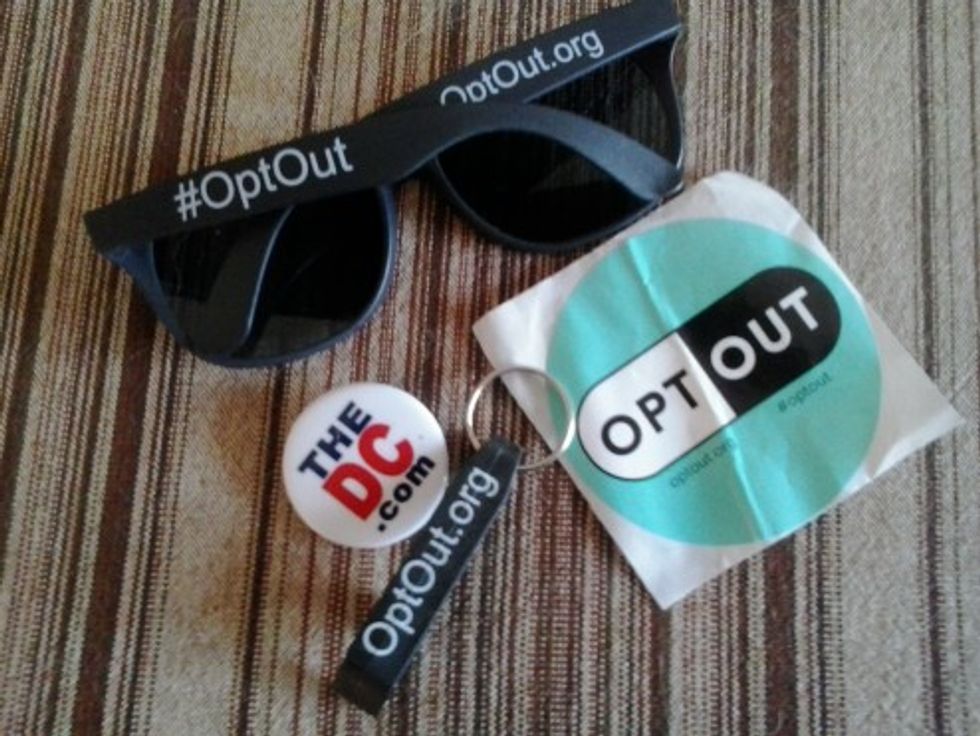 Elbowing our way through the rumpled chinos to pee was the best part of the whole night because in the relative calm and civility of the ladies' room, a genuine impromptu government-shutdown roundtable discussion cropped up. An agitated young woman in a Nats cap burst out of one of the stalls and declared that she was in a party with John McCain down the hall and when she'd confronted him about her furloughed boyfriend, McCain had assured her it'd all be resolved by the end of the week.
And then Elizabeth drank all the vodka and ate all the limes and we escaped the din and met some nice dudes outside headed to a Terry McAuliffe fundraiser at Local 16 where there were exotic meats under the stars, the end.
You can follow Beth on Twitter for all the latest Koch party gossip.