If You're Reading This, You're In Heaven!
News
May 21, 2011 07:30 AM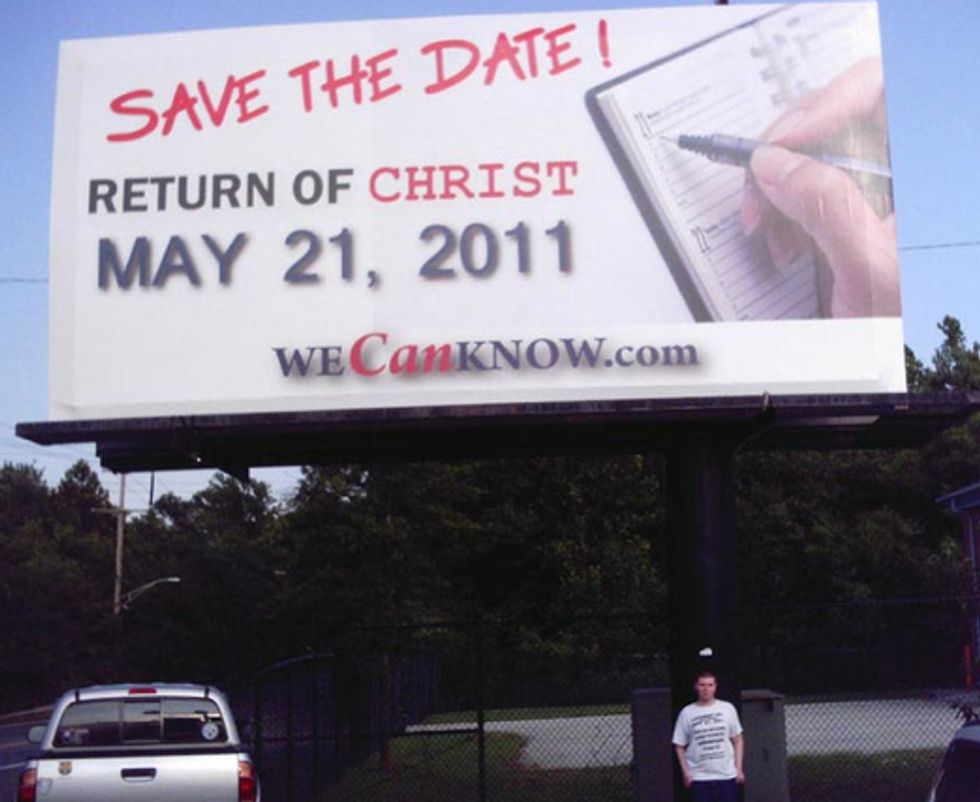 Welcome to the official newsletter of Heaven! Yes, the Rapture happened, and you won! You're in Paradise! (Sorry it's exactly like the world you left behind; perhaps you should appreciate the world you left behind a little more!) We are too a-scared to wait up until whenever the rapture is supposed to hit California and suck 89-year-old Oakland-based doomsday predictor Harold Camping back to his watery grave, so we'll just schedule this post to publish in the morning. But we have grabbed some news bits from New Zealand, which apparently has yet to be destroyed by Jeebus Quakes even though it's well after 6 p.m. local time.
---
Christmas Island and other locations near New Zealand, where self-styled scriptural scholar Harold Camping predicted that the apocalypse would strike by Friday night Los Angeles time, so far remain free of "super terrible" earthquakes. -- Los Angeles Times
New York City Mayor Michael Bloomberg — who is Jewish and therefore, according to Camping's prophecy, unlikely to be beamed up to sit alongside Jesus and God in heaven — said on his weekly radio show Friday that he would suspend alternate-side parking in New York if the world ends on Saturday. -- Vancouver Sun
Sun, Sand, Six-Figure Salary? Some lifeguards in California making more than $100,000. -- Fox News