Cash Bail Is Really F*cked Up. Illinois Just Did Something About It.
Crime
February 26, 2021 01:21 PM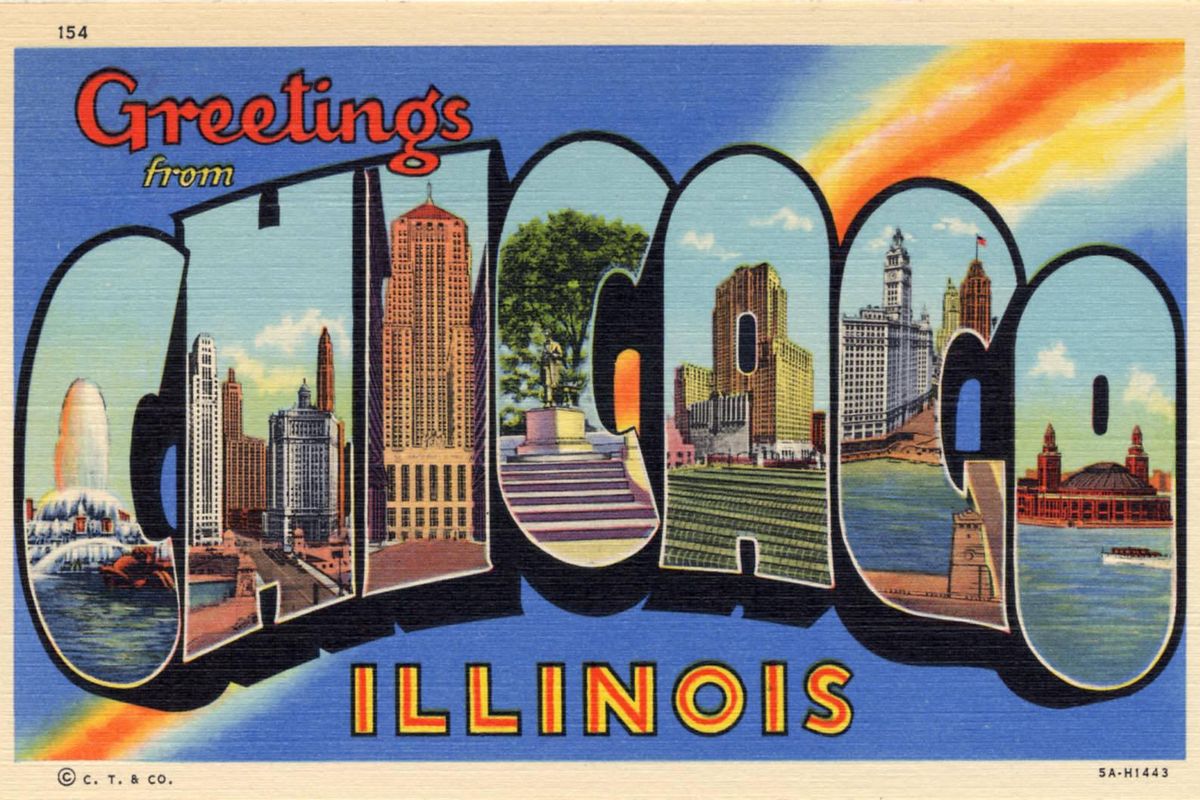 Most people in jail in the US are legally presumed to be innocent.
It's true! Some 74 percent of people in our jails have not been convicted of any crime. And most of those people are not being jailed because they are dangerous or likely to try to flee.
On any given day, there are hundreds of thousands of people locked up in American jails for the crime of not having enough money -- i.e. they can't afford their bail.
Activists have been pushing for bail reform for years. And this week, Illinois became the first state to legally abolish cash bail. On Monday, Democratic Illinois Governor JB Pritzker signed House Bill 3653, an omnibus criminal justice reform bill addressing some of the areas of our criminal justice system most fraught with systemic inequities. It was passed by the legislature along party lines in January.
The Black Caucus had come into the lame-duck session with a comprehensive anti-racism agenda, spurred in part by the Black Lives Matter protests that erupted across the country after Breonna Taylor and George Floyd were killed by police last year.
State Representative Justin Slaughter, a lead co-sponsor who was instrumental in passing the bill through the House, said, "The time is now to go from protest to progress." And Black Caucus Chair and State Senate Majority Leader Kimberly Lightford called it "the moment that I have dreamed of, that I have prayed for, that I have worked towards my entire life."
So let's talk some more about how fucked up cash bail is, and how great this is for Illinois!
---
Fixing pretrial detention and ending cash bail!

Cash bail is really fucked up.

Money bond has been a problem basically since it was invented. It's an inherently coercive system for poor people. If your options were pleading guilty and getting out of jail immediately or sitting in jail indefinitely, which one would you pick?
It's a poor people's tax. It disproportionately hurts Black and Latino people and communities. It both criminalizes poverty and reinforces cycles of poverty. And it's not proven to make anyone safer.
Under the new Illinois system, there will be a presumption against pretrial detention. Defendants accused of most low-level felonies and almost all misdemeanors won't be able to be held pending trial. (This will hopefully prevent tragedies like Kalief Browder's suicide, after the teenager spent THREE FCKING YEARS on Rikers Island pending trial for allegedly stealing a backpack.)
A judge can still order a person to be incarcerated pending trial if they are charged with certain felonies or gun crimes, pose a threat to a specific person, or are likely to intentionally skip out on court appearances.
In addition to eliminating cash bail, the law requires judges to use the least restrictive means possible to ensure the defendant shows up for their court dates. This should result in most people being released while they're awaiting trial — the standard one would expect from a country that claims to view criminal defendants as "innocent until proven guilty."
This will hopefully have a drastic impact: according to the Coalition to End Money Bond, under the current system, nine out of 10 people in Illinois jails are still awaiting trial — 90 freaking percent! -- and more than 250,000 pretrial detainees are held in Illinois jails each year.

Although Illinois is the first state to fully abolish cash bail in its laws, it's not the first place to revamp its bail system. Washington, DC, which has a larger population than Vermont or Wyoming and should be a state, got rid of almost all cash bail in the 1990s. And New Jersey almost entirely eliminated money bond in 2017. There is no evidence this has increased crime.

The Illinois law also requires courts to provide additional pretrial support to defendants, like transportation to court appearances, reminders of court dates, and access to mental health and treatment programs.
The COVID-19 pandemic has only heightened the need for serious reform of our bail system. For people like
Jeffrey Pendleton,
who died in Cook County jail because he couldn't post a $5,000 bond, the inability to pay cash bail is turning cash bail into a death sentence.
Unfortunately, it's going to take a while for cash bail to actually be eliminated in the state. While most of the other provisions in the law will go into effect on July 1, the no cash bail policy won't be put into place until January 2023, to allow courts and law enforcement to adjust to the overhaul of the current system.
Other good things!

Eliminating cash bail and improving our pretrial system isn't the only good thing this bill does. The Black Caucus leaders who spearheaded HB 3653 targeted several problem areas within the criminal justice system for reform.
Among other things, the Pre-Trial Fairness Act:
Narrows the definition of felony murder, an archaic rule that allows people who aren't killers to be convicted of murder.
Requires all cops to be equipped with body cams by 2025.
Mandates all arrestees be given the opportunity to make three phone calls within three hours of being arrested.
Ends driver's license suspensions based solely on inability to pay a penalty.
Sets new standards for use of force, crowd control, and de-escalation.
Gives the families of people who die in custody more information about the death of their loved one.
Creates a new process for decertifying bad cops.
Bans chokeholds in almost all situations.
Guarantees rights for pregnant prisoners.
Allows courts to bypass mandatory minimums in some situations.
Prohibits police departments from buying certain military equipment.
Ends prison gerrymandering. (You'll want to click if you're not aware.)
Diverts people accused of low-level drug crimes into treatment and substance abuse programs.
Expands services for victims.
This is incredible, comprehensive reform that will bring Illinois law into the 21st century and hopefully keep improving the Illinois criminal justice system for years to come.

Whiny cops!

Organized fascism law enforcement, naturally, is furious anyone might ever seek to limit its power in any way.

The Illinois Law Enforcement Coalition called the law "anti-police" and claimed it "unfairly targets officers and attempts to punish them[.]" Which is true, if you think giving other people rights is an unfair attempt to punish you.
And Jim Kaitschuk from the Illinois Sheriffs' Association, apparently without irony, admitted the current system was unfair, complained about a lack of resources for people suffering from addiction and mental health problems, and ... then said those people need to be thrown in jail. "The only way to intervene is to arrest them and bring them to jail, where you have the opportunity to sit in a cell and get some help," said Kaitschuk, somehow missing the fact that those are among the people this law should help keep out of jail and get into treatment. And he was SO close!
In response to this line of bullshit, Sharone Mitchell, the head of the Illinois Justice Project, rightly notes that these groups "oppose, essentially, any and every significant proposal to change" to our carceral system. And State Senator Elgie Sims reminded everyone that the law is intended to keep the exact people Kaitschuk was talking about out of jail, saying, "The argument that we have to lock people up to get them help is antithetical to what we're trying to accomplish."
Well done, Illinois!

I'm very proud of the state I grew up in this week. This law is the result of years of work by activists, grassroots organizers, the Coalition to End Money Bond, and the Illinois Legislative Black Caucus.
It's going to take two more years to implement the new bail system, and in the meantime, hundreds of thousands of people will be held in Illinois jails simply because they can't afford to pay money bond. Check out the Chicago Community Bond Fund, which helped get this legislation passed and does great work.
[ NPR / NYT / Pritzker / HB 3653 / In These Times / Capitol News IL ]

Wonkette is fully funded by readers like you! If you love Wonkette, FUND WONKETTE!

Jamie Lynn Crofts
Jamie Lynn Crofts is sick of your bullshit. When she's not wrangling cats, she's probably writing about nerdy legal stuff, rocking out at karaoke, or tweeting about god knows what. Jamie would kindly like to remind everyone that it's perfectly legal to tell Bob Murray to eat shit.