House Science Committee Actually Gonna Do Some Science Now!
Science
November 08, 2018 10:30 AM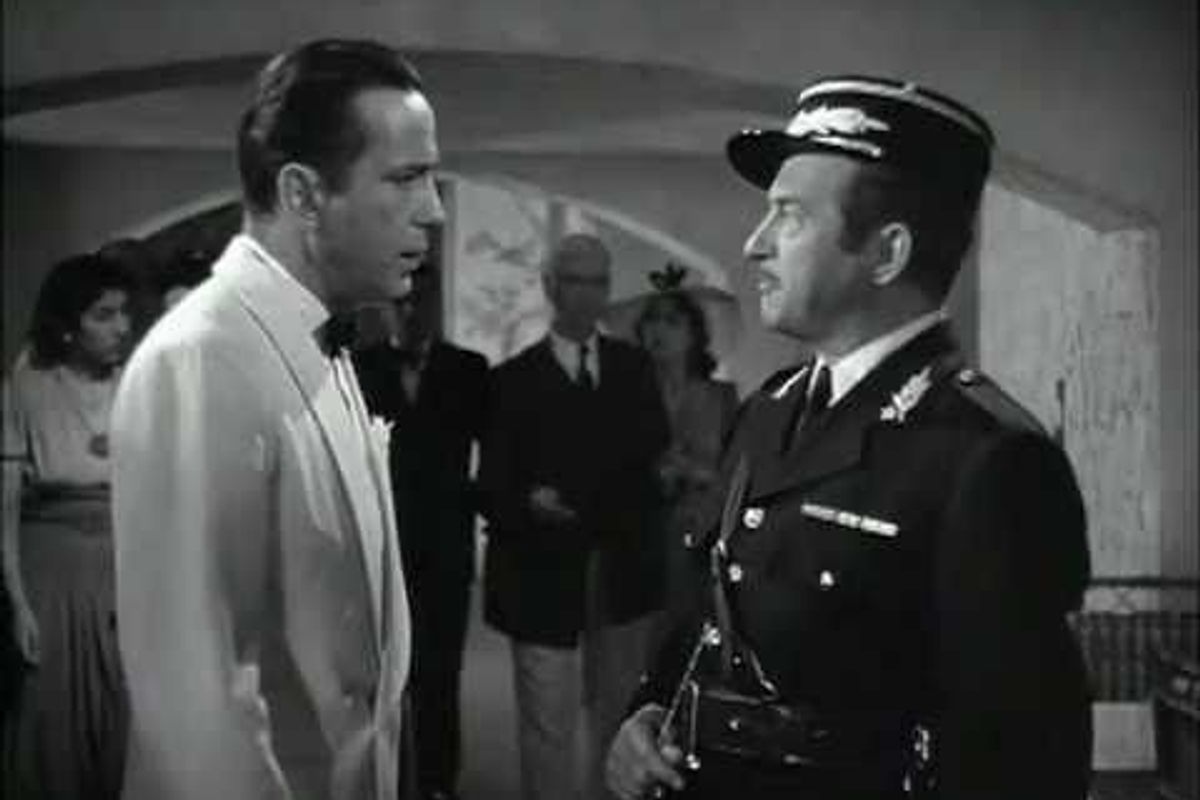 "I don't think we can control what God controls."

Do you know who said that? This pendejo, hijo de puta:
---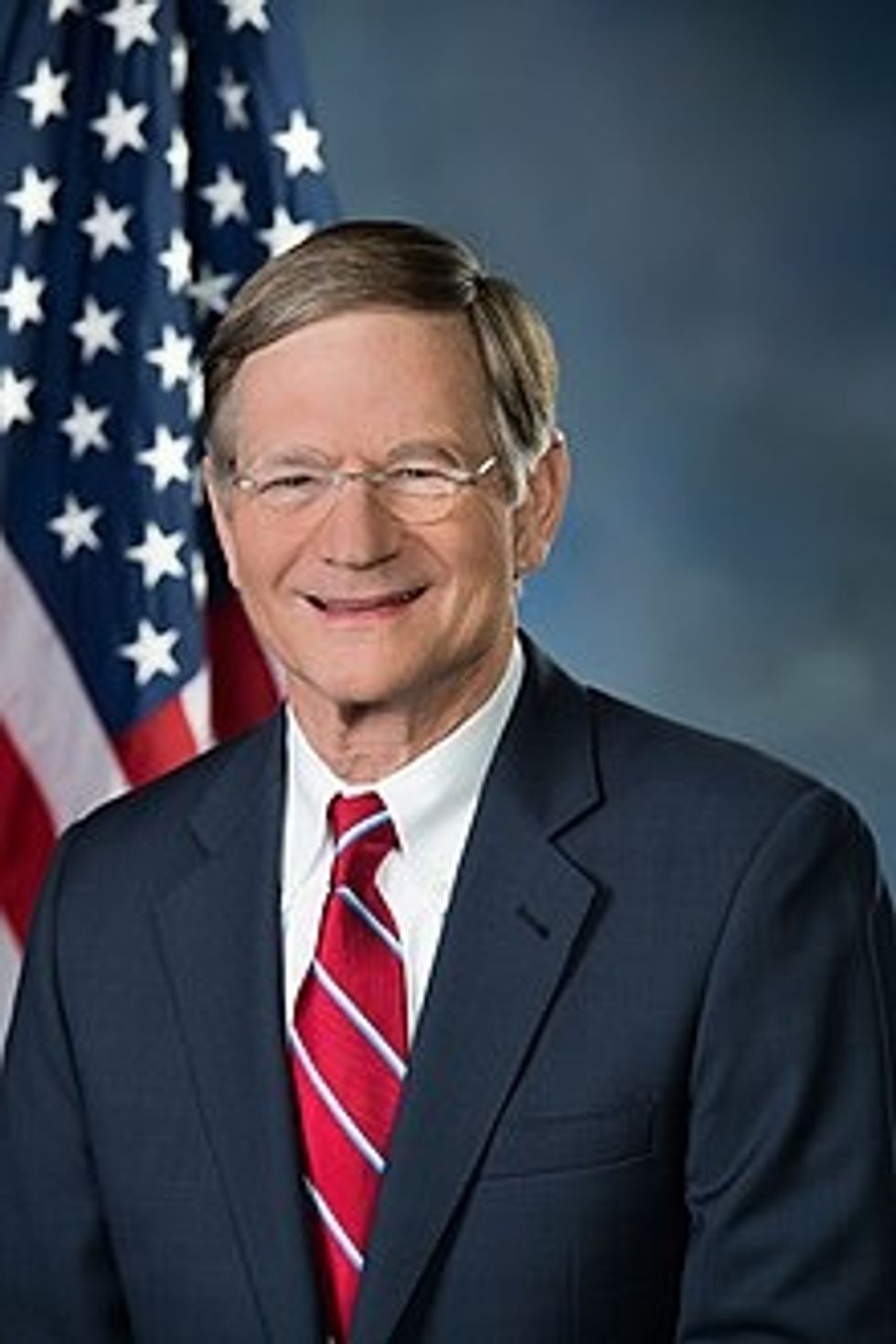 Ah, Texas GOP Rep. Lamar Smith, who has chaired the House Committee on Science, Space and Technology since 2013. You know, the one that oversees little agencies like NASA, FEMA and the EPA, which Congress created after the Reds beat us to space. We WANTED to out-science people back then, not drop out of global alliances (Paris climate deal) and attack our own scientists. Sherman, set the wayback machine to December 1, 2016. That's when the committee Tweeted a link to a Breitbart "article" claiming that climate change is just a result of the natural way of things.
The committee used to NOT be a joke. Honest! Ah, but happy days are here again thanks to the good Democratic guys and gals winning back the House. Lamar Seeligson Smith, climate change denier and former Breitbart contributor, is out as the head of the committee. Happily, he's also retiring! (To be replaced by a climate science denier, naturally.)
Bueno, bueno, Carlos, you say, the House Science Committee will once again feature "science." But what does the committee actually do?
Plenty! It reauthorizes specific programs within the agencies it oversees with budgets totaling over $40 billion. Here's some scary language from the committee's most recent plan:
The Committee will ensure that federally funded research conducted through NSF, and all agencies, is in the national interest. Unfortunately, NSF has funded a number of projects that do not meet the highest standards of scientific merit – from climate change musicals to evaluating animal photographs in National Geographic. To make the agency more accountable, the Committee will enforce the original intent of the 1950 NSF Act to require that all grants serve the "national interest."
The scary part isn't a climate change musical. I mean, Hamilton made history fun, so maybe Lin-Manuel Miranda could strike gold there too. No, the scary part is the Orwellian bit about the "national interest." With a climate change denier heading up the committee, he could decide that ANY research into that crucial subject is NOT in the national interest.
So, who is replacing this shambling pile of dumb? I'm glad you asked!
Smith's likely replacement is Rep. Eddie Bernice Johnson, also from Texas, but she is a Democrat!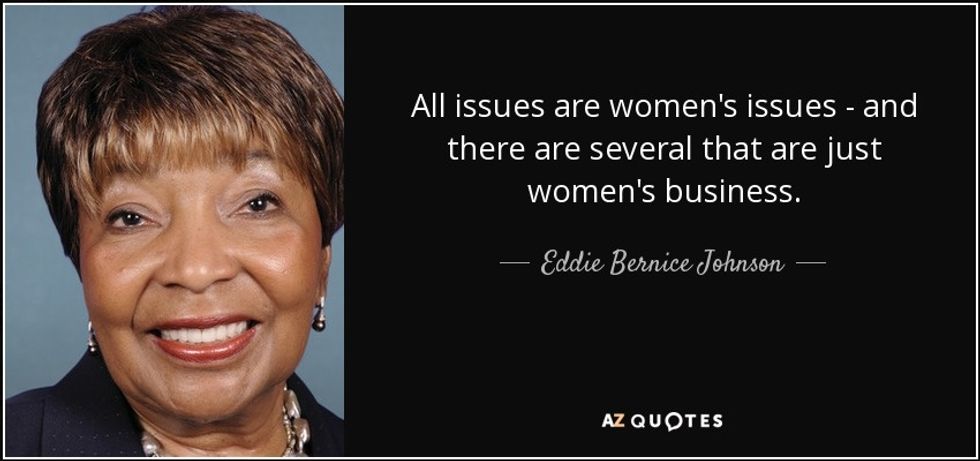 She is pretty much the exact opposite of Smith. She's a psychiatric nurse -- the first registered nurse elected to Congress, actually -- and she's a woman of color. She was the first black woman to head the Department of Health, Education and Welfare. appointed by Jimmy Carter in 1977. She was elected to Congress in the 1990s and became the 17th chair of the Congressional Black Caucus. And now she's gonna rock the science committee, baybeee!
If she gets the gig, and the smart money says yeah, she's already got a plan. Here are her three priorities from her November 6 press release:
Ensure that the United States remains the global leader in innovation, which will require attention to a wide range of activities: promoting effective STEM education solutions, engaging the underrepresented minorities and blue collar workers in the STEM fields, supporting a robust federally funded R&D enterprise and emerging areas of science and technology, defending the scientific enterprise from political and ideological attacks, and challenging misguided or harmful Administration actions;
Address the challenge of climate change, starting with acknowledging it is real, seeking to understand what climate science is telling us, and working to understand the ways we can mitigate it; and finally,
Restore the credibility of the Science Committee as a place where science is respected and recognized as a crucial input to good policy-making.
So basically it will be the exact opposite of Lamar Smith's shitshow! Mother Jones wrote almost a year to the day ago about Smith and his destruction of science in the actual committee that's supposed to protect and encourage it, under the headline "Science's Top Foe in Congress is Retiring". If Johnson gets the role, she'll be the first head of the committee to have a STEM background since, drumroll please,…
Dude. That's not right.
Still, even if it's not Johnson, we'll be getting a new sheriff in science town and I hope she cleans up the joint!
What? This pithy bit of journalism piqued your interest in the committee? Well, you are in luck! Here is a 156-page history of it! Enjoy.
Wonkette only has money when loving readers give Wonkette money. Please click the fancy widget below to do that!
Carlos Sagan
I am a biochemist MexiCAN. I also write screenplays, ever hoping to get one made.
email me at: carlossagan2018@gmail.com
follow me at: @RealCarlosSagan