Is Ivanka Trump A Dirty, Dirty Girl? FBI 'Counterintelligence' Is Just Wondering!
Russia
March 02, 2018 01:54 PM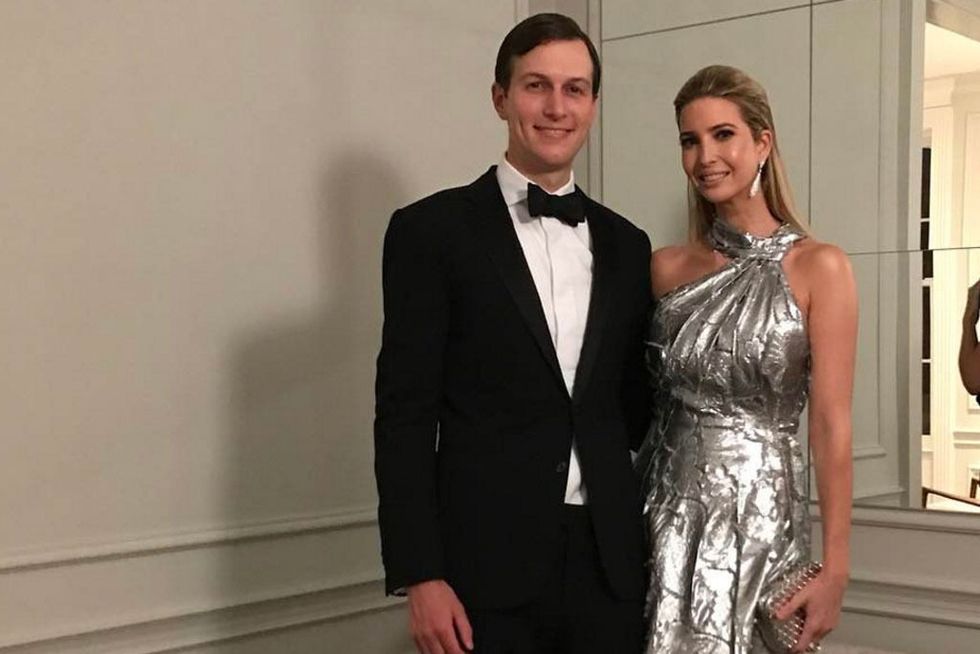 ---
CNN reports that "counterintelligence officials" from the FBI might be digging up some (METAPHORICAL) corpses around Ms. Ivanka Trump, America's Golden Daughter of Love, and her big fancy Trump International Hotel and Tower in Vancouver, Canada. But why? Isn't that crossing a "red line"? President Trump VERY CLEARLY said "no investigating our mob ties, money laundering, our so very many frauds, or any possible mafia-torched bodies in our vicinity, or I will obstruct so much justice!" (Special counsel Robert Mueller is doubtless investigating that too.)
The Trump Tower in Vancouver opened after Donald Trump had been inaugurated; his onetime promise to stop doing foreign business was quickly shitcanned like a common first and/or second wife.
Per CNN, the largest investor in the Vancouver deal is some Malaysian guy whose dad is a big crook, like so:
[Canada-based development company] Holborn is backed financially by Tony Tiah Thee Kian, chairman of TA Enterprise, which controls several other businesses. The elder Tiah has a checkered business history, including securities laws violations and false statements to the Kuala Lumpur stock exchange, according to the Malaysia's Securities Commission. Joo Kim [Tony's son] is the face of Holborn.

As with other Trump properties, the Vancouver tower easily attracted foreign buyers. The Vancouver Sun reported last year that one of the buyers in the project has links to the Chinese government.
So someone's dad got in trouble once, it is not like that is a disqualification for anything in life, and "ancestor worship," or, "sons going into business with crooked fathers" is a long and honorable tradition in New Jersey as well. But perhaps we can look at some of Ivanka Trump's other great successes and see if she might have a long history of the kinds of business practices which might maybe lead one to get entangled with unsavory characters (like Ivanka's husband, father, and brother).
That Time Ivanka Trump Was Almost Charged With Felony Fraud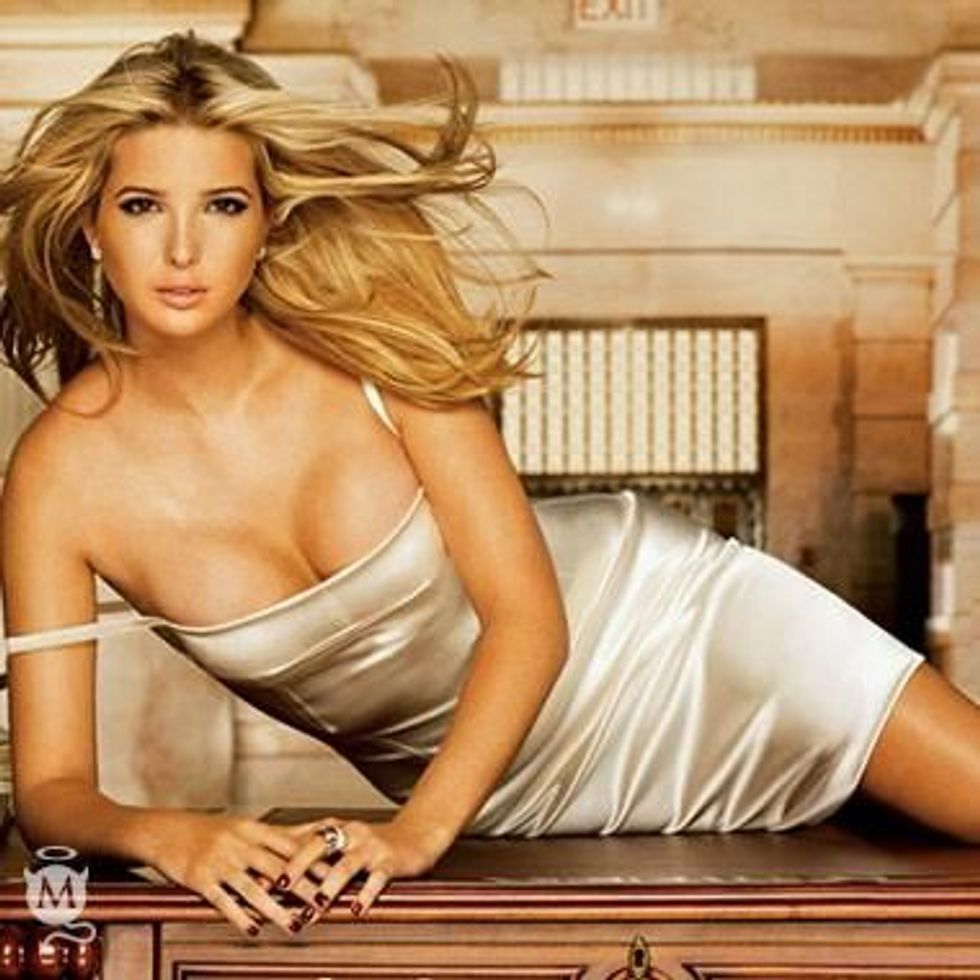 Ivanka Trump and her brother, Dumb Jr., were being investigated for fraud, because they kept telling buyers in their Trump Soho (not actually Soho), which they had developed with longtime Russian mob associate (and Trump Organization "Senior Advisor to Donald Trump") Felix Sater, who was the same guy who would go on to send Trump lawyer Michael Cohen giddy emails about how a Trump Tower Moscow would "elect Donald Trump," wait, where were we? Good lord. OH! Ivanka and her brother Idiotface kept telling purchasers fake numbers about how many units had been purchased, which is fraud, and then writing incriminating emails lying about it. Like so, which we learned thanks to the New Yorker and ProPublica:
Business was slow, but the Trump family claimed the opposite. In April, 2008, they said that thirty-one per cent of the condos in the building had been purchased. Donald, Jr., boasted to The Real Deal magazine that fifty-five per cent of the units had been bought. In June, 2008, Donald, Jr., and Ivanka, alongside their brother Eric, gathered the foreign press at Trump Tower in Manhattan, where Ivanka announced that sixty per cent had been snapped up. "We're in a very fortunate position where we have enough sales, and now we are strategically targeting certain buyers," she said.
And here is what we said about that NYer blockquote at the time:
Now if Vanky — who has a history of doing just exactly the same thing! — and Deej had just padded the numbers by five or ten percent, we might call it fibbing. But two years later they'd only managed to sell 15.8% of the condos, so we feel comfortable labelling this one a giant fucking lie.
And then there was the email trail, missing only a request to convert it to a PDF from a Word doc (AND BACK AGAIN) and someone shrieking ACCRUAL METHOD! to make it the most hilarious thing of all time:
In one e-mail, according to four people who have seen it, the Trumps discussed how to coördinate false information they had given to prospective buyers. In another, according to a person who read the e-mails, they worried that a reporter might be on to them. In yet another, Donald, Jr., spoke reassuringly to a broker who was concerned about the false statements, saying that nobody would ever find out, because only people on the e-mail chain or in the Trump Organization knew about the deception, according to a person who saw the e-mail."
LOL these dumb idiots. Thank God the president's longtime lawyer Marc Kasowitz was there to give a $25,000 donation to the Manhattan DA, Cyrus Vance, the same guy who also did not prosecute Harvey Weinstein, and Vance instructed his prosecutors to drop the case against our Vanky, whose innocence shineth forth as clear as her mud-brown roots.
Whatever You Do, Don't Look For Bodies In Toronto!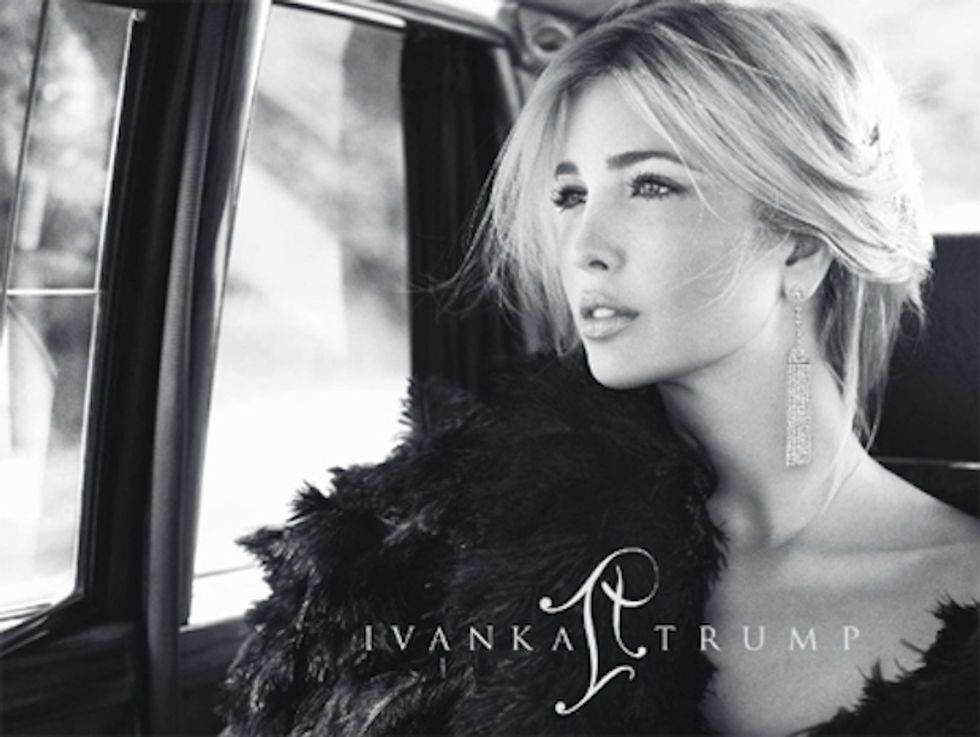 Here is a story from the Toronto Star, and it is so fun! It is about the time that the Trumps "built" a Trump Tower in Toronto, and everyone lost millions of dollars except Trump! It is called, "How every investor lost money on Trump Tower Toronto (but Donald Trump made millions anyway)," which is a very good title.
In the story you will learn that no real estate expert can remember a building in Toronto (so hot right now!) ever losing money in the past decade, except this accursed one, which was started by Trump, the Ritz Carlton, and a guy who was on the lam from US justice and was soon signing the paperwork from jail. The Ritz peaced out, and someone from the organization run by excellent businessman Donald Trump said "we kind of relied on Ritz Carlton to do the due diligence," which is just fair. Since Trump never put in his own money and was just getting money for his name and "management," the development of the "tallest residential tower in Canada, a $500-million, five-star condo-hotel in downtown Toronto," was taken over by this nice, smart, hardworking guy (NOT A TRUMP, obvs), Val Levitan, who had no idea the fuck he was doing because of how he was a slot machine repairman, and basically all the investors' names were things like "Joe Slumlordwhosepartnerwaskidnappedandthenhiscorpsewasfoundburnedupinavan" and "Hymen Israelimafia," you know, names like that. Also one of the main partners is Alex Shneider, a nice billionaire who got the money to put into the deal from a little tiny Russian bank called VEB, or Vnesheconombank, you wouldn't have heard of it.
So I don't know, maybe there is something in the Vancouver deal like that?
Hey, Remember That Time Ivanka Trump Frauded Those Nice Mexico Buyers?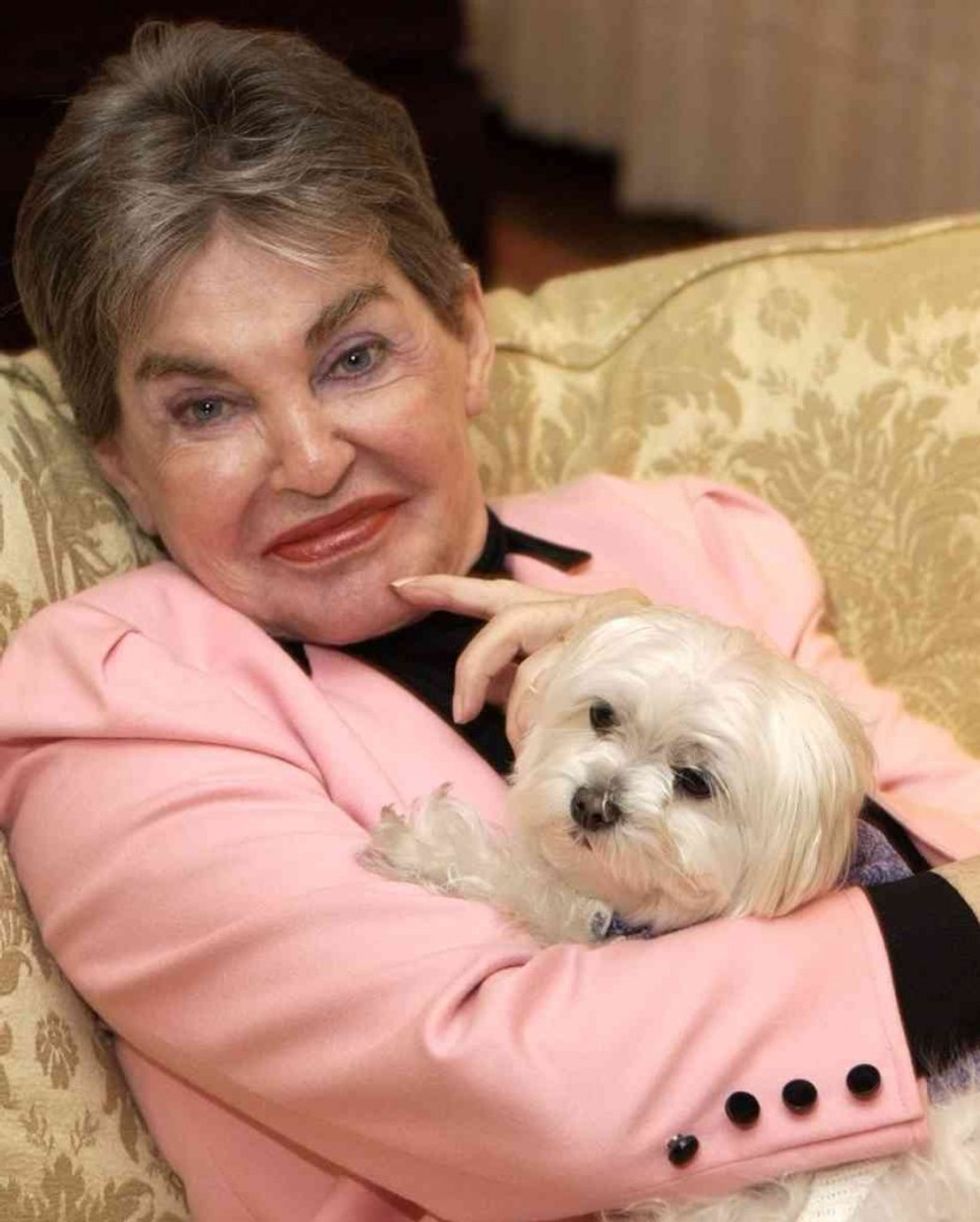 Ivanka Trump, 2046
Well your Wonkette does! This was a fun investigation from the LA Times and here is what we said about it then:
After Trump "licensed his name" to some crap developers for a resort in Baja, those partners took $32 million from nice people who wanted to buy stupid gold-crusted condos and then accidentally did not build a resort in Baja. Donald Trump (and his children) denied any responsibility for giving people their dumb condo money back, or anything at all. They had just licensed their names! They never said they were the developers! Except for like 50 times they said they were the developers. On video, in newsletters, at fancy cocktail receptions, in skywriting maybe.
[Many paragraphs from LA Times. You should really click through!]
Everybody lost their ponchos on these fake Trump-branded condos, except the Trumps, who only got half a million dollars in licensing fees, or, as Ivanka calls it "the same boat." Maybe Michael Cohen's missing casino boat????
Michael Cohen's Missing Casino Boat, Which Has Nothing To Do With Ivanka, We Just Like To Remind You Of It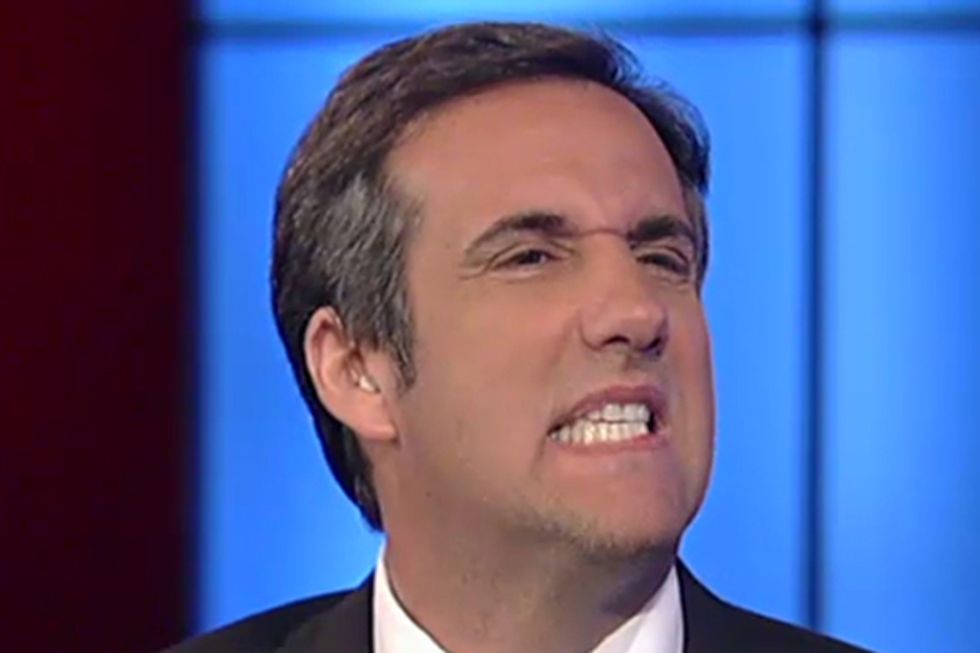 SAYS WHO
Donald Trump's personal fixer, Michael Cohen, invested in a casino boat in Miami. Within months -- and we are not sure how to tell you this, so please sit down -- it stopped paying its slip fees, and its employees, and the people who sued it. And then -- and we're not sure how to tell you this either -- Buzzfeed asked Michael Cohen about his business with sooooo many people who just happened to be in business with Russian nationals whose restaurants accidentally burned down while their husbands were in jail for money crime and who ran catering businesses from their homes in Trump Tower, and you are not going to believe this, but MICHAEL COHEN DENIED IT!
In an interview[...], Michael Cohen at first said that he did not have a stake in the casino business, only the yacht, and bore no responsibility for lost wages and unpaid debts. But BuzzFeed News then sent him documents with his signature showing he owned 30% of the company.

"I disagree and, if I did, I never knew it," he said.
It is just a very fun story, SAYS WHO, says ME!
In Conclusion
It's all probably nothing, and Ivanka Trump should sleep very well tonight.
[CNN / TorontoStar / Buzzfeed]
Rebecca Schoenkopf
Rebecca Schoenkopf is the owner, publisher, and editrix of Wonkette. She is a nice lady, SHUT UP YUH HUH. She is very tired with this fucking nonsense all of the time, and it would be terrific if you sent money to keep this bitch afloat. She is on maternity leave until 2033.