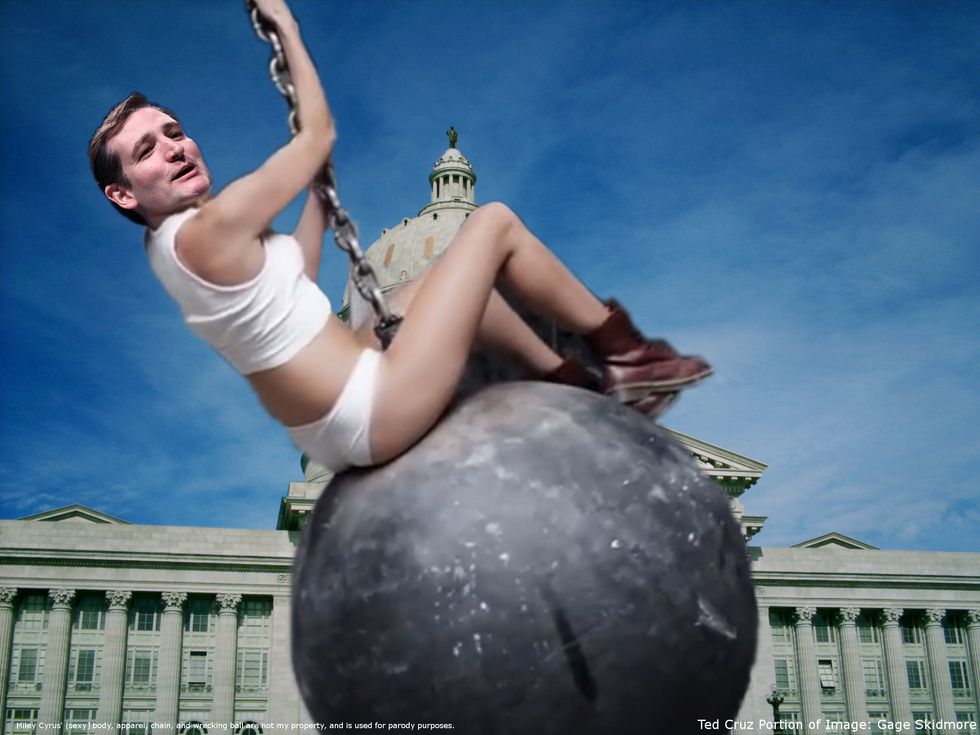 slut
---
[contextly_sidebar id="LPlI8E6qbKp2cbZslcnD828w0ZSwAOxz"]People, we may have to issue a correction here. We reported at you this morning that Ted Cruz had, for the first time in his life, growed himself a dick. Of course, we meant that in the sense that he finally decided to sort of defend his wife, Heidi, against Donald Trump's insinuations that she's an uggo with disgusting secrets he's going to "spill the beans" on. But maybe Ted is going to need to defend himself against said wife, because OOH OOH, the National Enquirer is saying A Explosive Report that Ted already had a dick, and he's used it several times, with ladies what are not his wife!
"Private detectives are digging into at least five affairs Ted Cruz supposedly had," claimed a Washington insider.

"The leaked details are an attempt to destroy what's left of his White House campaign!"

The ENQUIRER reports that Cruz's claimed mistresses include a foxy political consultant and a high-placed D.C. attorney!
ESCANDALO!
Oh look, also! Some enterprising member of the Tweeterati went and procured a copy of the Enquirer and helpfully laid it out on a metal outdoor table or grilling rack of some sort, so we can look at it. Also, people have been trying to figure out who all those ladies in the pictures are and UH OH: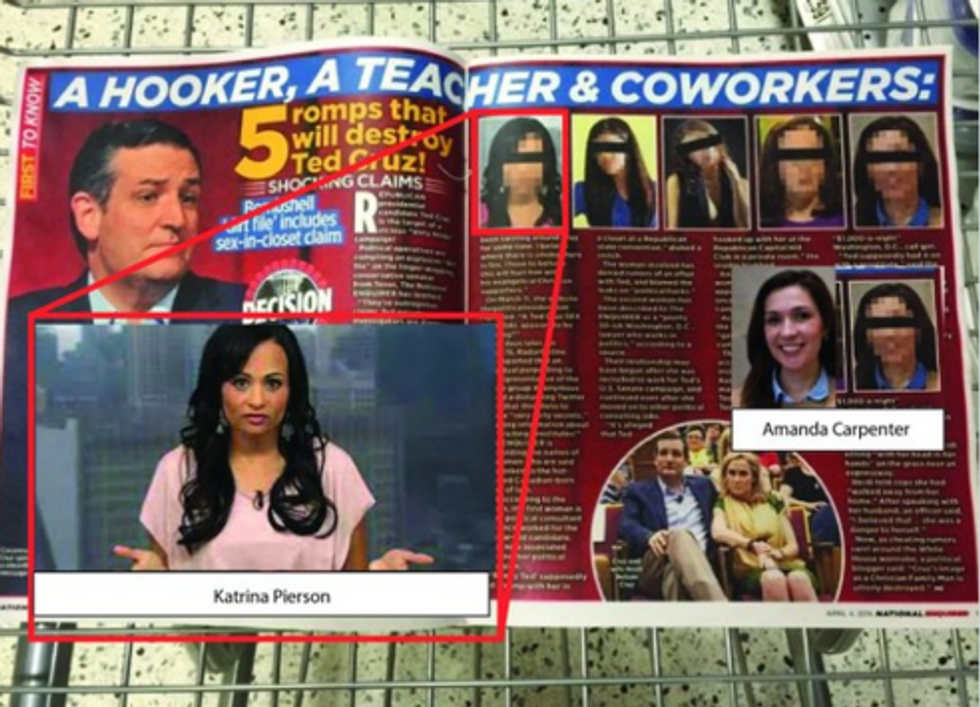 Oh look, it's loudmouth brat-faced Donald Trump shill Katrina Pierson! DID TED CRUZ RUBBED HIS CANADIAN DICK ALL OVER DONALD'S RIGHT-HAND CAMPAIGN LADY?
Pierson is super nice. She once said Mitt Romney and Barry Bamz are "half-breeds," because of their foreign-born dads. But then she said she didn't mean that in a mean way, because she is a "half-breed" too! Hey, know who else, by her definition, is a "half-breed"? The guy this article is about, who ALLEGEDLY yanked her bean!
Raw Story explains that Cruz's dry-drunk dad endorsed Pierson when she tried to primary Rep. Pete Sessions in Texas. Maybe while Rafael Cruz was "endorsing" Katrina, Little Ted was meeting her in the back alley and boning her behind the dumpster!
Did he make this face while he was doing the alleged dumpster-fucking?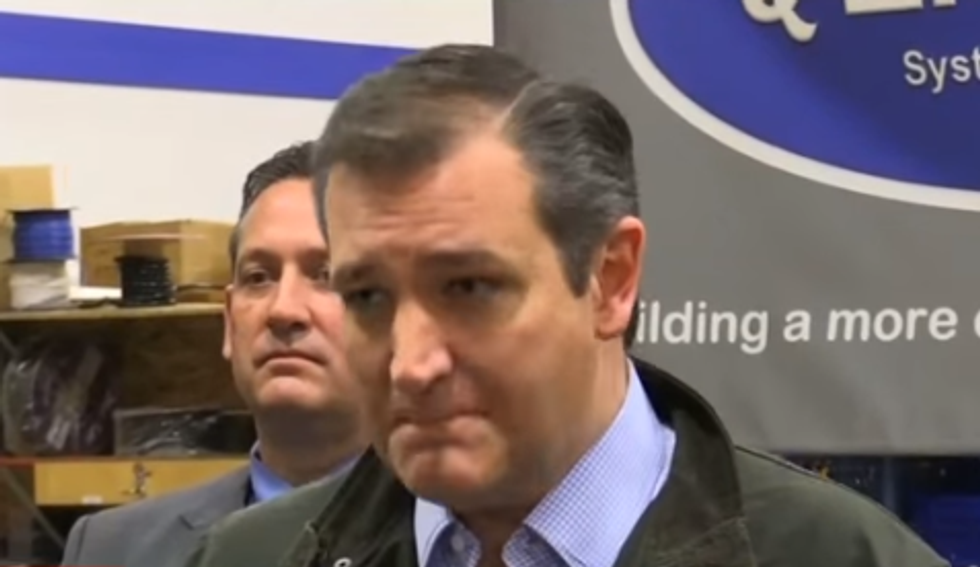 Or was it more like ...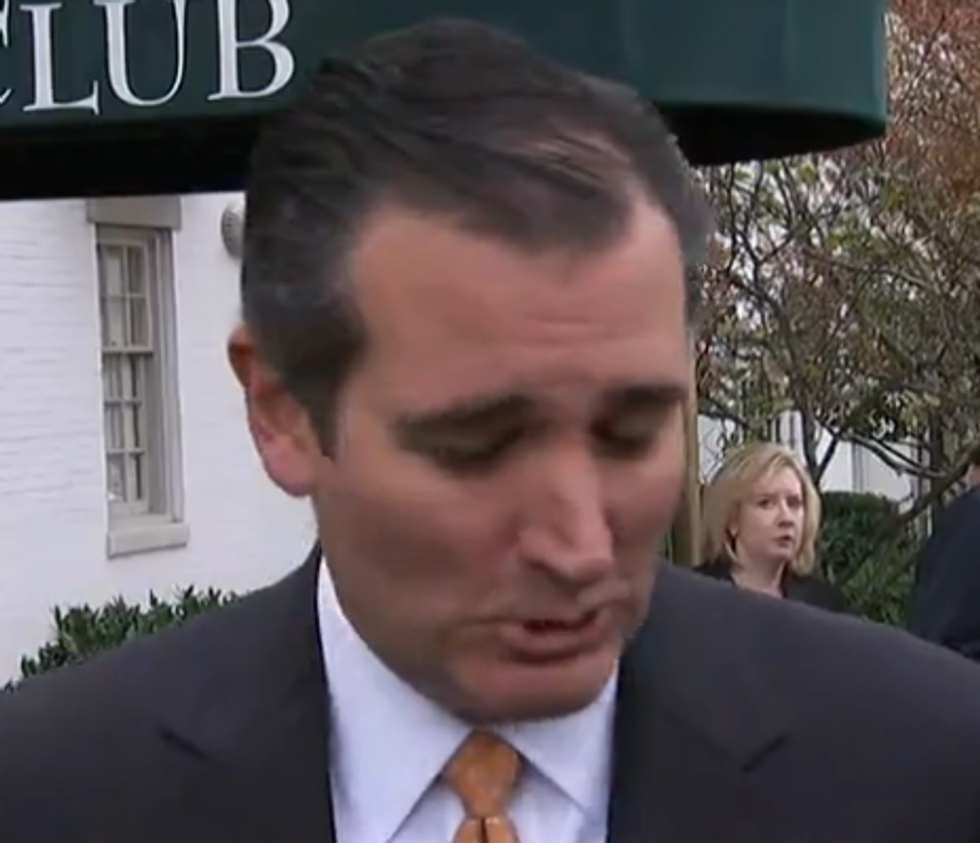 [contextly_sidebar id="iKEMnb3N79BbRGJiOSVfi13zBjlD4rfz"]Now, we know The National Enquirer is a dirty stank tabloid, but please do remember that, on matters of national import, like who dick be doin' what and why, it is often correct. It was right about John Edwards and Rielle Hunter, yep yep yep! It knew all about the various "Hole-In-One"s Tiger Woods really liked to do.
[contextly_sidebar id="OG4rhNtuVARwY4YQT1czGpzvksDpBu8x"]We're still not sure if it was right about Todd Palin banging hookers or Sarah Palin fornicating with The Blacks, but MAYBE.
In the minus column for the Enquirer, Batboy still has not been found. Unless Ted Cruz is Batboy! TED CRUZ IS BATBOY, MUST CREDIT WONKET. But, we are Responsible Journalists, so we simply encourage you to take it all with a grain of salt. Maybe Donald Trump is doing dirty tricks!
BUT MAYBE IT'S TRUE AND TED CRUZ IS THE REAL BEAN-YANKER. Maybe he made this face while he was rubbing his booger lips all over the loose women: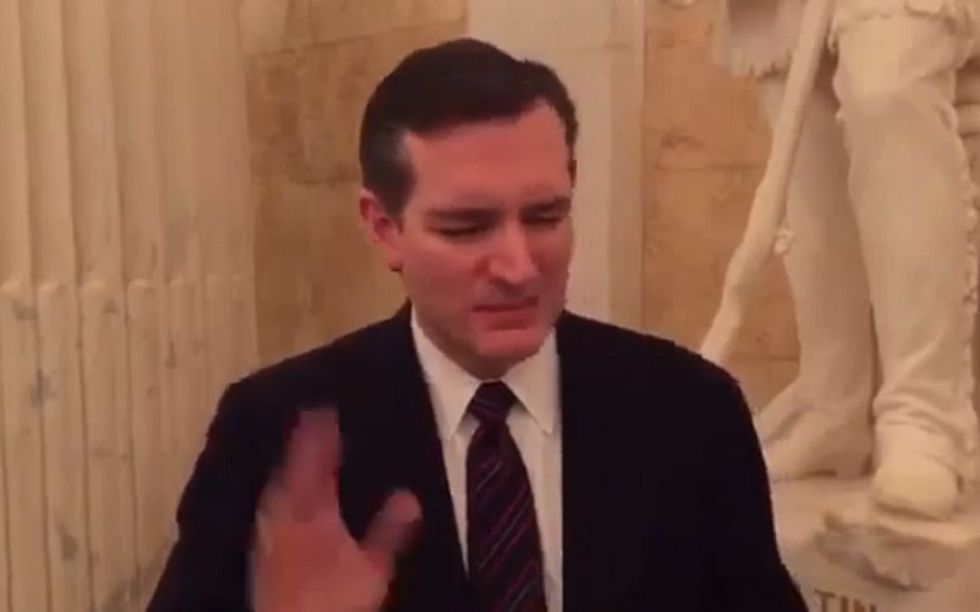 Please don't
Beat his fucking ass, Heidi, even if it's not true. After the week you've had, you deserve it.
Evan Hurst
Evan Hurst is the managing editor of Wonkette, which means he is the boss of you, unless you are Rebecca, who is boss of him. His dog Lula is judging you right now.
Follow him on Twitter RIGHT HERE.