Is This Schlubby Bank Robber The Ghost of Abraham Lincoln?
News
July 02, 2012 01:24 PM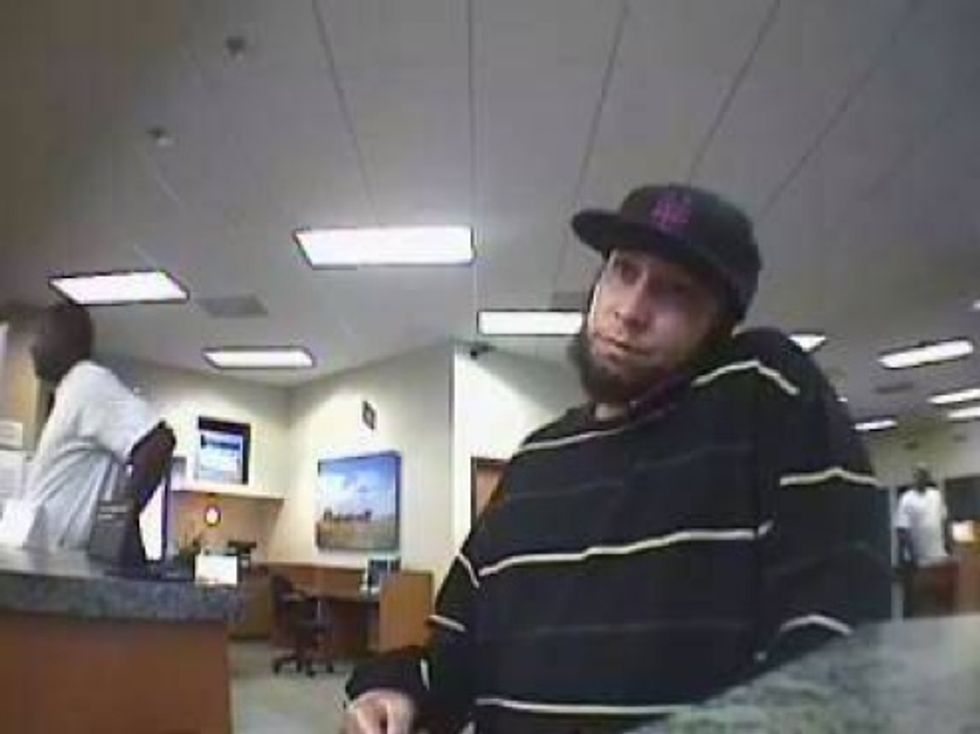 The FBI Houston Division is on the hunt! A bandit has cleaned out the vault at a Wells Fargo bank and escaped on horseback -- some say up to Cheyenne Town, others say out Callyforney-way. Who is this rogue, bringing his most unseemly disposition to the local financiers of Houston City? Could he be...the ghost of Abraham Lincoln?
---
But yeah, here's how the FBI is describing this bum who hasn't shaven in a couple of months:
The FBI Bank Robbery Task Force needs your help identifying a bank robber dubbed the "Abe Lincoln Bandit." The man, sporting a long, Abraham Lincoln-like beard, robbed the Wells Fargo Bank located at 11102 Scarsdale in Houston, Texas, earlier today (June 30, 2012). [...]

The Abe Lincoln Bandit was described as a white male, 5'9" to 5'11" tall, 180-210 pounds, with dark brown hair and a dark brown, long, Abraham Lincoln-like beard. He wore a dark cap and a dark shirt with white stripes.
You can get five large for sending tips to the FBI. But then you will have sold out Abraham Lincoln. Would that make you feel good? Would it, hmmm?
[FBI]