It's Election Day! Your Wonkagenda: Tuesday, November 8, 2016
Elections
November 08, 2016 08:57 AM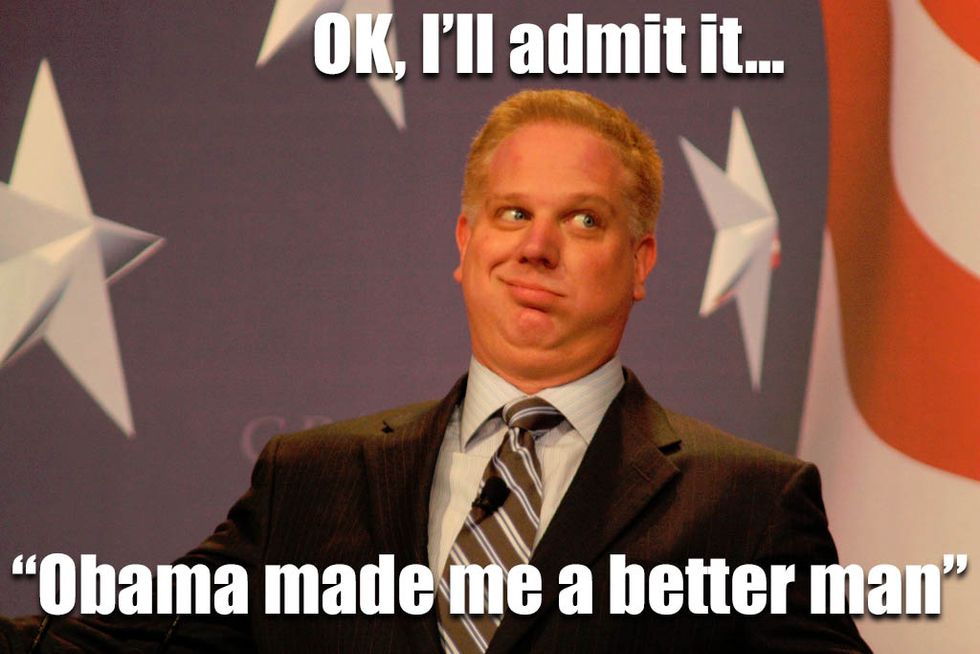 It's here! It's finally Election Day! Here's information if you need to find your polling place. While you're waiting in line, here's some of the stories you might read about on Yr Wonkette today.
---
Holy crap, it's election day in America and people are losing their freaking minds as they decide to kill Donald Trump (with votes).
Historic Dixville Notch, New Hampshire, has gone to Hillary Clinton. With its population of 12, it has long served as a bellwether for national elections, and it is also (arguably) where "The West Wing" kind of got lame.
Projections are already live due to an initiative to usurp traditional media outlets' long held blackout of voter turnout while elections take place that was initially put in place to prevent some stupid, uninteresting crap like a preemptive concession speech.
Hopefully you'll ignore poorly managed Not-Real-News outlets, and wait until the time when polls close across the country and returns for important races trickle in to REAL news rooms.
Instead of standing in line at soup kitchens this morning, many of New York City's homeless will be standing in line at polling places with the help of activist groups because they too have a right to vote.
Messicans are super worried about the U.S. election because a Trump victory (which won't happen if you vote!) could mean economic catastrophe for businesses large and small when Trump rips up trade deals, builds racist and divisive walls, and deports hard working migrants who need support, not willful ignorance and ire.
Ted Strickland may be one of the loneliest losers tonight after the DNC bailed on the governor of Ohio's attempt to knock Rob Portman out of the Senate.
There's some other down-ballot races that seem increasingly unlikely for Democrats to retake, and others where they may blow their competition away like Trump's snap on wig.
In an effort to make Jesus and his pals radical and groovy, the Pope has tapped cardinal Joseph Tobin to replace Newark, New Jersey, Archbishop John Myers as accusations of mishandling sex abuse cases surround Myers, as well as allegations that the archdiocese spent $500,000 to build a new addition to his retirement home. Good God, man!
Lying little shit James O'Keefe is up to his hijinx again! This time O'Keefe had a woman in a burqa pose as Huma Abedin and ask for a ballot at a polling station, which is obvious proof of voter fraud. Grab 'yer guns! ATTACK!
Chicago musician and social justice activist Chance the Rapper had a concert in downtown Chicago last night, then led a march of thousands to polling places. Damn kids, with their music and their voices trying to be heard! (Video)
The DHS is sounding all of its Drudge-like sirens about the time it takes to hire federal law enforcement officers at agencies like the Secret Service and ICE. Of course, they might not have these problems if they hadn't been forced to institute hiring freezes, or a failure to adopt modern technologies. Some how, some way, this is all the fault of Ted Cruz.
Glenn Beck has gone and done the impossible after admitting, "Obama made [him] a better man." HAHAHAHAHA
In case you forgot, marijuanas are all over the ballots this year, so you should get out there and vote if that's something you're into.
If you haven't done so already, familiarize yourself with your down-ballot races and possible initiatives, referendums, and measures that might be on your ballot, like hyper-local officials, minimum wage, or marijuana reclassification.
If you have problems voting you can call these agencies for help and support, like if some gun-toting jerk gets all hands-on. They're from the government, and they're here to help.
And here's your morning Nice Time: It's Colbert and Jon Stewart doing a super great musical about voting!
Dominic Gwinn
Dominic is a broke journalist in Chicago. You can find him in a dirty bar talking to weirdos, or in a gutter taking photos.