Ivanka And Jared Made $82 Million Last Year, Just Like All Public Servants Do
Trump
June 12, 2018 11:17 AM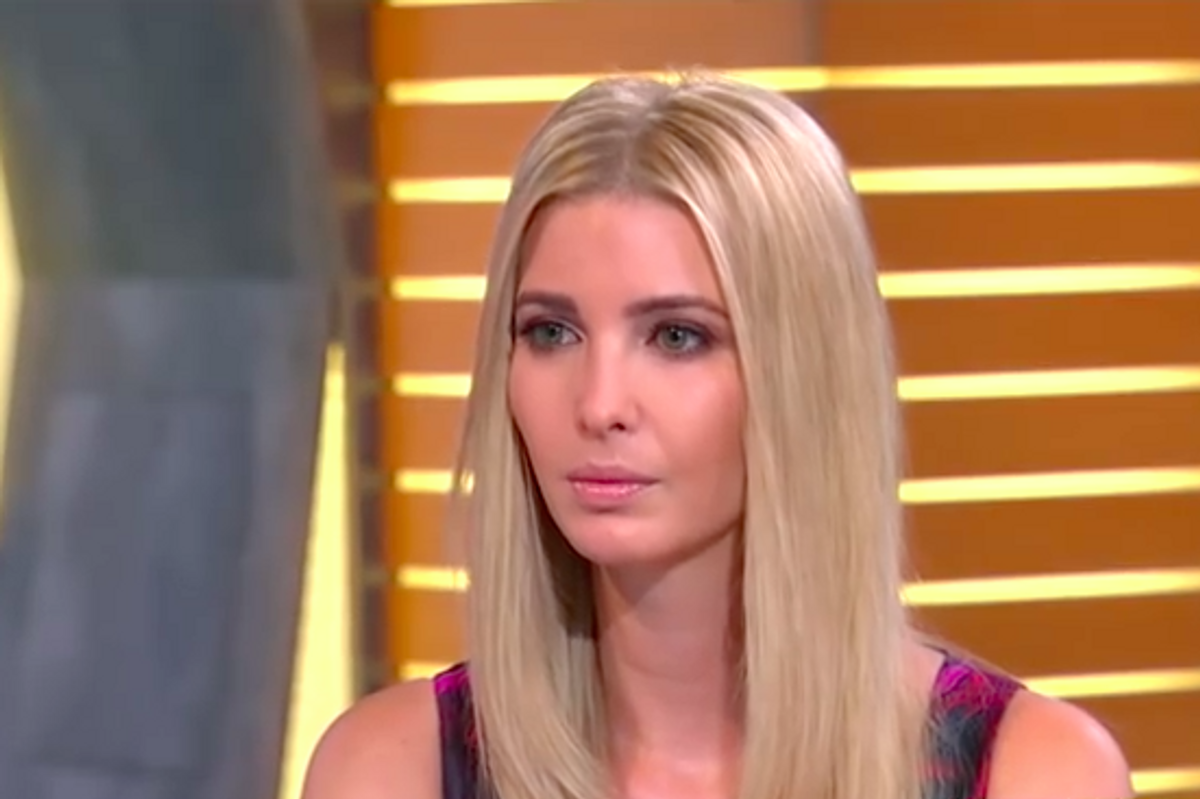 When Ivanka Trump and her first husband Jared Kushner agreed to work for her father's already pretty damn corrupt administration, concerns were raised about potential conflicts of interest.
Ivanka allayed those concerns with some pleasant-sounding gibberish. Ivanka and Jared agreed to not accept a salary as senior advisers to the president, because that was totally the only way they could materially profit from this arrangement.

---
Ivanka was sold to us by the "usual gang of idiots" as the Michael in Donald Trump's Corleone family who would gently whisper into his ear and prevent him from destroying everything that mattered to us. This was about as successful as that new Han Solo movie, but hey, she got to travel the world on the taxpayer's dime and gaze adoringly at Justin Trudeau. Now we learn that Ivanka and Jared have profited greatly over the first year of Trump's presidency, so that means officially two people are better off than they were before:

Ivanka Trump and Jared Kushner, the president's daughter and son-in-law, brought in at least $82 million in outside income while serving as senior White House advisers during 2017, according to financial disclosure forms released Monday.

Trump earned $3.9 million from her stake in the Trump International Hotel in Washington and more than $2 million in severance from the Trump Organization, while Kushner reported over $5 million in income from Quail Ridge, a Kushner Cos. apartment complex acquired last year in Plainsboro, N.J.
Pay off that Visa bill, Ivanka!
Trump received that $2 million severance for stepping down from active leadership of her family's company, and of course there's no way she'll ever work there again. This raises the question of how the hell do you get severance from your own company? I even searched for such a precedent without immediate success.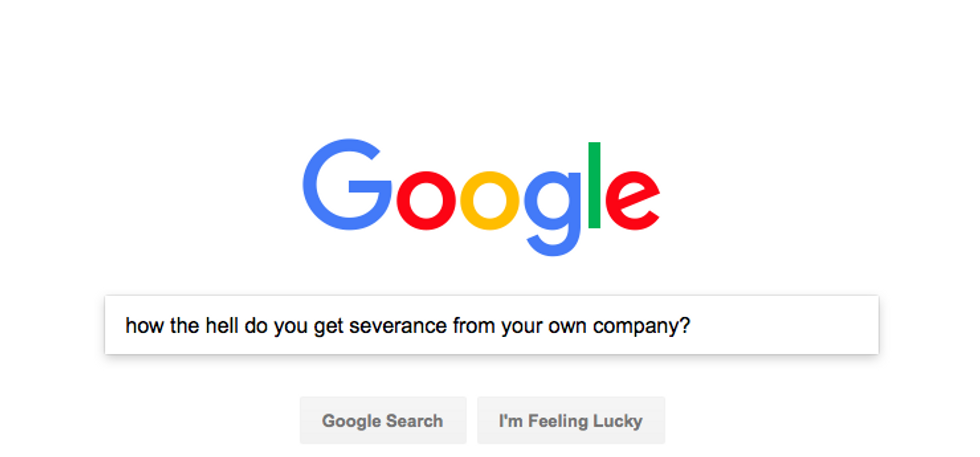 No, seriously, how does this work?
I'm sure in Ivanka's mind, her severance package was the result of an intense negotiation with her company's HR department, during which she craftily deployed the strategies she revealed to the slobbering masses in her collection of assorted words Women Who Work: Rewriting the Rules of Success.
IVANKA: "No matter your age, your background, your education, or your successes, we are all granted 168 hours a week."

HR: "Hey, Ivanka, nice of you to drop by. Are you looking for the elevator again? It's just right around the corner. Press the top button to get to your office."

IVANKA: "How do you build a world-class team? First, you have to find the right people."

HR: "Absolutely! As you can see, I have that printed out on my office wall here, just as you instructed at the company-wide meeting last week."

IVANKA: "It's easy to forget that communication is not just a means of relaying information but also a way of engaging with others socially."

HR: "So.... you want anything specific? I have a conference call in five minutes."

IVANKA: "Success is a team sport."

HR: "OK, what'll it take for you to go haunt your dad's other place of business? Really, name your price."

IVANKA: "You can learn so much from the perspective of others, and it literally costs you nothing."

HR: "I'm gonna have accounting draw up a blank check. Just fill in whatever you and your dad think is good."

Ivanka is likely to also draw even more bank on the speaking circuit once Trump is finally out of the White House. After all, universities and Fortune 500 companies usually pay more to book former "senior advisers to the president" than they do for former "fashion designers of dubious merit."
Here is Jared Kushner's criming papa Charlie Kushner, to tell us about the "sacrifice" Ivanka 'n' Jared have made:
"I look at what my kids have sacrificed to go into government, with the only intent of doing good for this country and for the world, and to help people," Charles Kushner told the Real Deal. "And what they have sacrificed, and the daily barrage of negative media, and the attacks they get, and they had a perfect, beautiful life and they still have a very good life, but they sacrificed a lot."
Yes, how can we thank Ivanka and Jared enough for their "sacrifice." Maybe they can take a couple purple hearts out of petty cash.
Don't take for granted that the institutions you love will always be there, like democracy, and Wonkette. Click to save at least one of them!

Stephen Robinson
Stephen Robinson is a writer and social kibbitzer based in Portland, Oregon. He writes make believe for Cafe Nordo, an immersive theatre space in Seattle. Once, he wrote a novel called "Mahogany Slade," which you should read or at least buy. He's also on the board of the Portland Playhouse theatre. His son describes him as a "play typer guy."