Jared Kushner Going To Solve Middle East Without Any Of Your Bullshit Book-Learning, Is What!
Everywhere Else News
August 02, 2017 11:40 AM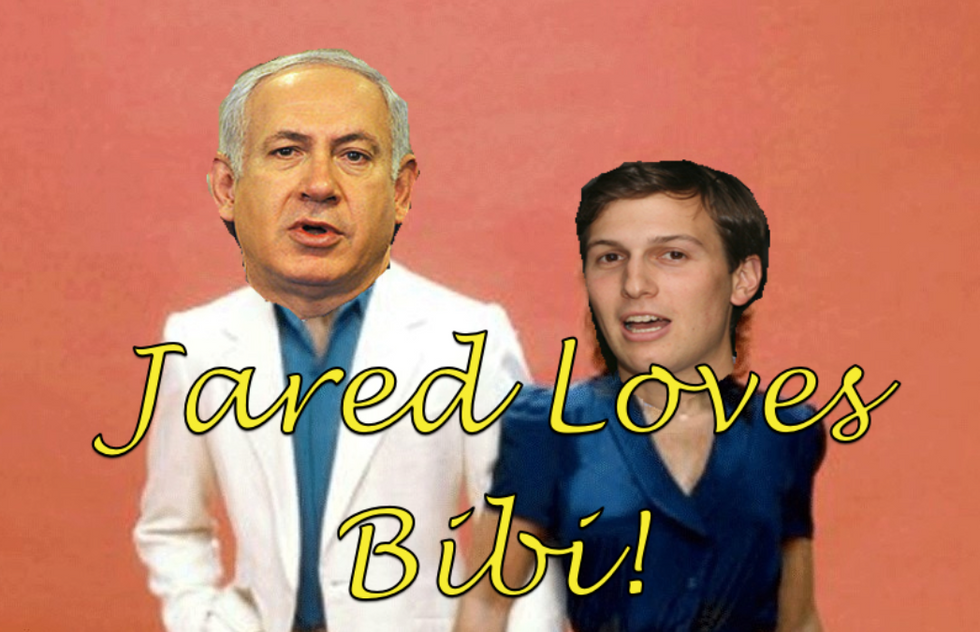 ---
So, Boychik! Your meeting leaked to the press, and for onceyou weren't the leaker! There's a first time for everything, right? Your deputy staff director Katie Petru warned the roomful of interns that God would surely smite them if they shared your top-secret words of wisdom with the press.
To record today's session would be such a breach of trust, from my opinion. This town is full of leakers, and everyone knows who they are, and no one trusts them. In this business your reputation is everything. I've been on the Hill for 15 years. I've sat in countless meetings with members of Congress where important decisions were being made. During all those years in all those meetings, I never once leaked to a reporter … If someone in your office has asked you to break our protocol and give you a recording so they can leak it, as a manager, that bothers me at my core.
So of course the tape wound up in Wired's inbox within a few hours.
Liz Dye
Liz Dye lives in Baltimore with her wonderful husband and a houseful of teenagers. When she isn't being mad about a thing on the internet, she's hiding in plain sight in the carpool line. She's the one wearing yoga pants glaring at her phone.