Joel Osteen Gonna Use Coronavirus To Bring More Souls To The Lord!
Religion
March 12, 2020 01:52 PM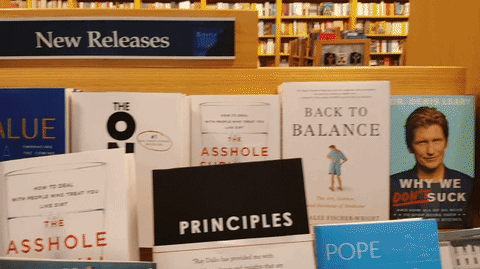 Update: Joel Osteen responded to the shaming and bad publicity, and has moved his church's services online. All other shit-talking in this post stands, obviously.
Joel Osteen, pastor of Houston's Lakewood Church megachurch, is a "prosperity gospel" grifter. The televangelist, whose Texas church was once known as the Compaq Center and home of the Houston Rockets NBA Team, has decided "the money show must go on," as they are keeping services going amid a global pandemic.
As reported by TMZ and confirmed by the Lakewood Church website, Osteen had his church open Wednesday night and plans on having the church continue for four more services Saturday and Sunday night. With a seating capacity for 16,800 churchgoers each service and a size of 606,000 square feet, that is a potential of 67,200 moneybags churchgoers being put at risk. With TV shows, concerts, parades, professional and college sports events going without audiences, postponed or cancelled for public health safety as instructed by the CDC & World Health Organization (WHO), it's especially egregious that Osteen would put his flock at risk like this.
But for the likely answer why Joel Osteen is ignoring health warnings and precautions to put his flock and the greater Houston area at risk, we merely have to travel to the wayback time of August 2017. You see, Hurricane Harvey was a Category 4 storm that hit Texas on August 25, 2017. Harvey caused $125 billion in damage, according to the National Hurricane Center. The intense winds and rain caused mass flooding and many in the Houston area had to evacuate to hurricane shelters or makeshift ones made by Good Samaritans like Jim "Mattress Mack" McIngvale, owner of Gallery Furniture, who invited the displaced to shelter in his stores. Many places of worship of all faiths at that time opened their doors to flood victims.
All except Joel Osteen's Lakewood Church, which received heavy criticism and brutal mockery for its decision to close its doors to evacuees, after pushing claims of church flooding that were quickly debunked.

---
This lack of faith leadership seemed even more hypocritical in light of the tweet Osteen sent mmediately before Hurricane Harvey made landfall:

Osteen, in his defense, did finally decide to help in the immediate aftermath of Harvey's landfall. Haha just kidding, Osteen "helped" by creating a donation page to his church!

Finally after much dragging and shame, Osteen finally DID open his church as a shelter but made excuses to defend his actions.

As USA Today pointed out at the time:
The tragedy is that this also reflects poorly on churches that have responded more hospitably in flinging their doors open to anyone in need of shelter, like the Woodlands Church, Houston's First Baptist Church and Windsor Village United Methodist Church have reportedly done. Presumably, smaller churches are doing the same without press attention, and at a higher personal cost. But when the one of the largest churches in the country appears to lack compassion in the spotlight of a global news story, it sends an awful message.
So while Osteen holds services to up keep his reportedly $10.5 million mansion, expensive-looking suits, arena-sized stadium and private jet, he needlessly risks the health and safety of all in the Houston area. This level of greed and selfishness from prosperity gospel grifters preachers is why John Oliver brilliantly mocked them and enlightened viewers about their fraud and abuse in 2015 on "Last Week Tonight":

If there is one thing we know about these "prosperity gospel" hucksters is that the only thing that shames them is bad PR. So let's shame Joel Osteen to do the right thing ... again!
For as a good book once said: "It is easier for a camel to go through the eye of a needle than for Joel Osteen to do the Christian fucking thing without a money incentive." (I may have misquoted that)
Maybe Joel Osteen will one day see the light without needing others to shine it for him.

media.giphy.com
[TMZ / Update: Houston Chronicle]
Wonkette is fully funded by people like YOU! We are not a huckster like Joel Osteen.
Michael Mora
Pop Culture observer & Comics fan. Amateur Movie Reviewer. Political Freelance Writer @wonkette. Marine, Husband & Dad. Opinions are mine only.