John Ensign Proposed To His Mistress At the National Prayer Breakfast
News
May 13, 2011 03:03 PM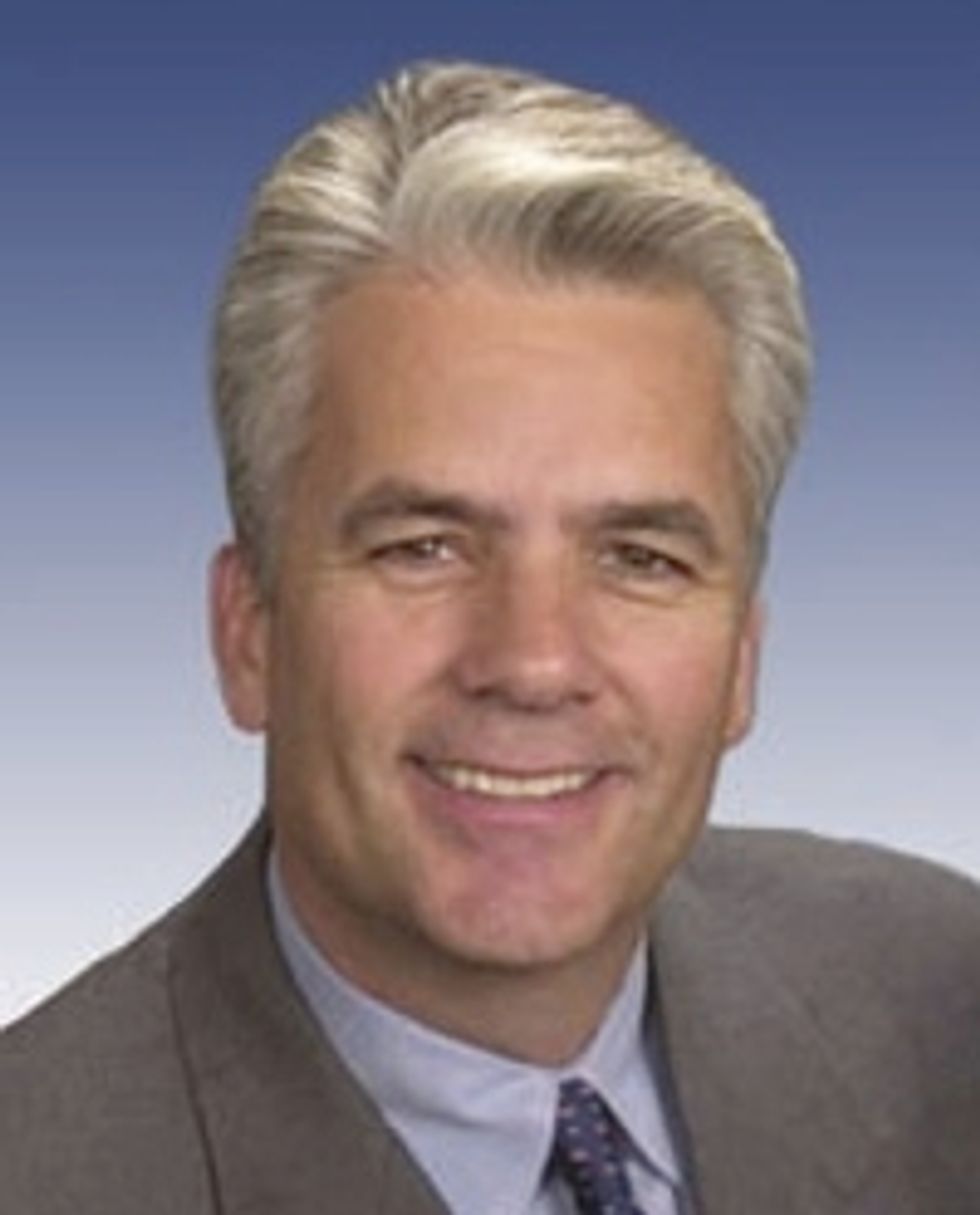 Does anybody care about this John Ensign affair/bribe thing anymore? Probably nobody cares about this John Ensign affair/bribe thing anymore, but the details of this thing are just ridiculous. Here's a thing John Ensign did: He took his mistress, the wife of his friend and mother of his children's friends, to the National Prayer Breakfast to propose marriage to her. How romantic! God strolled into the National Prayer Breakfast, saw Ensign on one knee, said "Oh fuck this shit" to himself, and walked right back out. There are enough things in the Senate Ethics Committee report to embarrass Ensign's children and those of his mistress' for many lifetimes, but they already know that, because Ensign was pretty much doing it right in front of them, and then all the adults in the situation destroyed their own lives. This all sounds really hott!
---
It didn't take long for Doug Hampton to discover the affair. It happened a couple days before Christmas 2007, when he and Cynthia were headed to the airport to pick up their son. His wife was picking up their son's girlfriend when Hampton looked at her cell phone. He noticed a text message from Ensign which "made it clear an affair was occurring" -- press reports indicated it read "How wonderful it is. ... Scared, but excited."

When she (and presumably, their son's girlfriend) got back in the car, Hampton said he knew what she and Ensign were up to and called Ensign to tell him as well. Ensign was also on his way to the airport to greet the Hamptons' son, and when the their two cars were in the airport parking lot, Hampton jumped out of his car and chased Ensign.

Cynthia went into the airport and stayed there for hours, later taking a taxi home. She set up a time for the two couples to discuss what happened. On Christmas Eve, they met in Ensign's home office where the senator cried and both he and Cynthia said the affair would stop. Both couples told their children, and the next day, the families celebrated Christmas together.
AHH! THAT SOUNDS LIKE THE WORST FAMILY GATHERING IN THE HISTORY OF HUMAN SOCIETY. The Baby Jesus probably called them up and was like, "Yo, maybe we can reschedule? You don't have to celebrate my birfday today. I don't get off work until six anyway, and I'll probably be tired after."
Yeah, the affair didn't stop. It went on for months. And now everyone is going to prison for bribery or some such. Do you enjoy your present, Jesus? It's called misanthropy. Try it! You'll enjoy it! And need you'll need it. (Tom Coburn helped, btw.) [U.S. Senate [PDF]/TPM]