John Oliver Literally Beats Internet Hyperbole To Death With A Stick (Video)
News
August 25, 2014 07:48 AM
John Oliver'sLate Night Tonight is actually on vacation until Sept. 7, but they were kind enough to upload a short video to help us fill a news hole while they're gone. This time out, Oliver takes on a sad truth of modern life: "The internet does not know how to describe things anymore," as easily seen in the verbs used in Huffington Post headlines about John Oliver videos:
---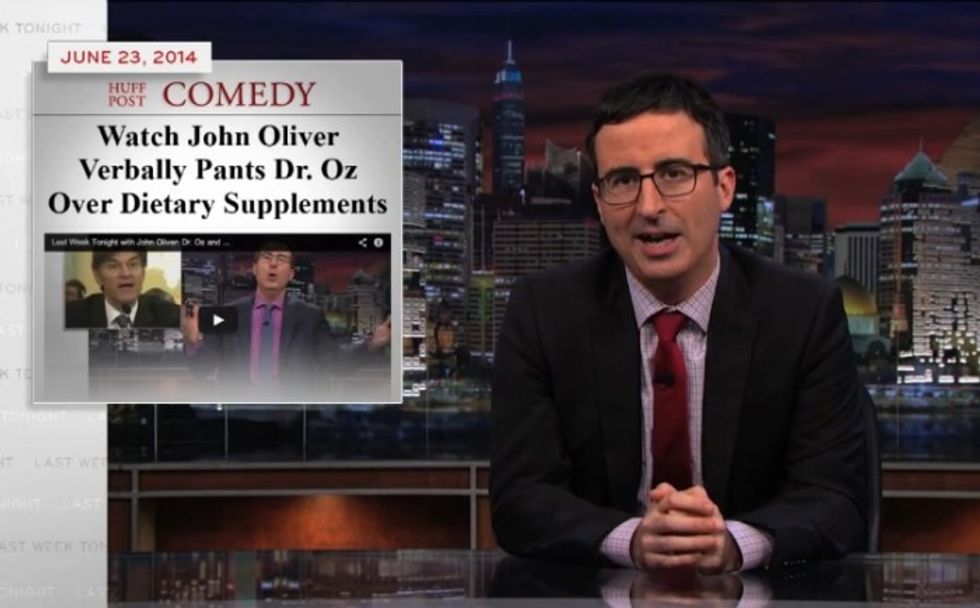 And so, Oliver actually destroys piñatas, or as he calls them, the "Trojan donkeys of diabetes." Of course it's filler. It's filler about party decorations that are themselves hollow, and filled. That's pretty deep.
Our only regret is that Mr. Oliver's writing staff appears to have ignored Yr Wonkette's efforts in video descriptions -- we've had him, Jon Stewart, and Stephen Colbert literally eviscerating, defenestrating, garroting, immolating, and otherwise doing violence to abstract concepts for ages, and they didn't even notice? The bastards. HuffPo, here's your hed: "Wonkette Skullfucks John Oliver." You're welcome.